Letting your partner know what you want and what you enjoy is a big part of having a healthy and satisfying sex life. So unless you want to be stuck participating  in the same kind of sex for the rest of your relationship, here are a few suggestions to lead you and your partner in the right direction – the first step to great sex.

TALK ABOUT IT DIRECTLY: You might want to begin the conversation by telling them about something you really like that he or she does or do together and then suggest a new idea. For instance, "I love it  when you give me a little spank on my butt during sex" then add, "If you wanted to tug at my hair a bit too, I wouldn't mind". During sex can also be great time to show your lover what he's doing that gets your toes curling and what you would like to add. Many people introduce a personal lubricant this way, "Let's put a little lube down there and see what happens." Or, a well placed "yes, just like that" or, a "I love how you're moving" will guide them in the right direction. No need to be shy expressing your pleasure. This positive reinforcement will not only turn them on, but will give them a better idea of what makes you say and enthusiastic "YES!"
DO UNTO YOUR PARTNER WHAT YOU WOULD HAVE THEM DO UNTO YOU: For example, if her kiss could use some improvement, sex expert Lou Paget suggests you start by kissing your partner the way you would like to be kissed, maybe anchor  your hands seductively on their neck so you can guide them in ways that you like, then ask them to "show me what it feels like to be kissed by me." Or, maybe their touch can sometimes feel be too rough or hurried? Feel free to take their hand and direct it in the way that pleases you, giving them appreciative glances as they follow your lead. Your positive reinforcement when they successfully mimic your movement will be all the affirmation they need to happily continue.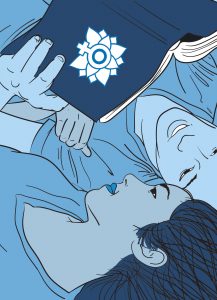 INTIMATE EDUCATION: Maybe your secret sexual desires have to do with being more experimental with sex? If it has to do with creating more intimacy during sex, ask them you can read a book together that explores sexuality as a couple. It could be erotica, or instructional. But, whatever you both agree on,  each night (maybe in bed?) you read one or two chapters out loud and discuss how it might or might not apply to your sex life. This is the perfect opportunity to discuss likes, dislikes and even maybe's. It's also a great time to get you both talking about what turns you on, your fantasies and some techniques you want to try.
Whether you decide to try one or all of these suggestions, keep your mind open and judgement free. It takes a lot of courage to communicate your innermost desires. Appreciating and accepting your partner's (or your own) vulnerability is supportive, healthy and puts you on the road to great sex!