The Sliquid Promise
Sliquid products are…
always free of DEA, gluten, glycerine, glycerol, parabens, PEG, propylene glycol, sorbitol & sulphates… and they're 100% Vegan Friendly.
More than that – every product we formulate, whether personal lubricant, intimate moisturizer or bath and body, will always use the highest quality ingredients, chosen based on the latest available research. That means Sliquid makes the cleanest, safest, simplest intimate products that you can find. Simple. Safe. Sexy. That's Sliquid.
New products are always on the horizon at Sliquid, LLC. New scents, new flavors, new concepts, and occasionally, entire new brands! Click through to visit all our latest product announcements.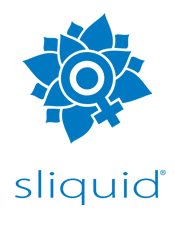 Find out about Sliquid, the original natural lubricant
Sliquid began as an intimate lubricant company, created by founder Dean Elliott. Necessity is the mother of all invention, and Dean's wife is one of the many women who has sensitivities to glycerin and the other questionable ingredients commonly used in lubricants.
Sliquid was born as an idea, and became a reality. Formulated by sensitive women, for sensible women became a mantra for Sliquid, and the company vows to always put the safety and comfort of it's customers first, regardless of cost, and to never formulate with sugars or petrochemicals. Today, the company boasts a product line of over 100 items, all formulated body safe and vegan friendly.
What is it that differentiates Sliquid from the other lubricants out there? The answer is fairly simple, though many people are not aware. Sliquid is formulated without sugar and sugar derivatives (glycerin), using only the safest ingredients, making it the cleanest, most natural lubricant on the market.