Sliquid Customer Testimonials
Read testimonials direct from Sliquid customers. Send in your own Sliquid customer testimonials using the link at the bottom of the page.
What is on you goes in you
I buy Sliquid Organics because they are made out of natural, organic ingredients. If medicine can be delivered through your skin, you can be sure that ANYTHING you put on your skin enters your body as well.
Wonderful product
Wonderful product
This is a high-quality product
There are many products like this out there but none compare as far as I'm concerned
Ty
Awesome!!
The Oceanics sliquid is phenomenal! So much better than any other lube I've found. Doesn't get sticky or gross. Stays smooth the whole time. Even better, I can pronounce every ingredient.
Sliquid Satin
My and my girlfriend's favorite lube. Great for toys. Long-lasting and never sticky. No smell or taste. Never causes irritation.
Creamy White Natural Lube
As close to a healthy discharge as you can get! The product has become a daily part of me! It's like youth serum for the below half. Beautiful product!!
Amazing Stuff!!
Absolutely recommend this beautiful product. It's natural feeling; a real confidence builder!
Simply perfect
I have a very sensitive body and am always just trying to find stuff that doesn't make it go crazy. To put it in perspective, I can't even use the "for sensitive skin" lotions. So to have no issues whatsoever was amazing! Absolutely love it, my only regret was not buying more! Packing was awesome and very plain, I live with others so that is very important. All around amazing!
Received ... but yet to use
I purchased these lubes with intent my husband would be returning from deployment to Afghanistan soon ... but with COVID, that return has been delayed indeterminately. So .... I'll wait!
love it
Natural Organics gel is a great product- perfect viscosity, not sticky and wonderful knowing its all natural. Will buy this again.
The Organics Natural is really good
I've been allergic to a lot of things my entire life so it was a great relief that I finally found a neutral organic lube.
It's really good and works with all my sex toys.
I love Sliquid!
I love Sliquid! My partner and I have used the naturals line and all of the formulas are smooth and clean. Many other products I've tried are clumpy or gelatinous, but Sliquid has been consistently lightweight and silky.
Sliquid H20 offers a thin, water based design that cleans up easily. We had to reapply during prolonged activity, but it feels like nothing's there.
Silver is a smooth, sensual experience. This redefines what I know about silicone-based lubes and allows for long stints of pleasure where we can take time and not worry about reapplication. As with any silicon lube, it will oil up the sheets, but is easily cleaned with some detergent in the wash.
Silk offers us a similar experience to H20, but lasts a little longer. It feels great, cleans up easily (we even use it to massage or as lotion) and we use this regularly.
Love it !!!
Ok so I like the brand name Sliquid and I love the color pink so much so I choose the pink label one which was perfect because it was the perfect choice. I like that it was named sassy and that it was just like the original h20 one but just thicker. I hate runny lube so this one was just all around perfect. No irritation or fragrance.
Amazing!
I have been ordering from Sliquid for many years now. The products are truly amazing! As well as the customer service! Thank y'all for everything!
What is this I'm tasting?
Tried a box of samples, it had their original water based, silicone, and a bunch of flavors. So far cherry vanilla is my favorite! Will definitely be ordering more, thanks for spicing things up!
Almost perfect
This is a medium viscosity, gel-like lube that feels, smells, (and even tastes!) good - without ingredients that worry my head about what I'm absorbing into my body. The only downside is you need to be pretty liberal with replenishing it when in use because it tends to dry up quicker than something like Liquid Silk (which is not at all natural or organic) and when it does it can get kinda sticky due to the main ingredient being aloe vera juice. This is especially true when it's used somewhere external / being exposed to the air. Aside from that, it's great.
Sassy
Sassy is awesome light weight, gentle and works well with toys.
Ride Bodyworx Water-Based Lubricant glides and slides.
It's ideal for what I want. It's not a heavy lubricant and it doesn't go where I don't want it. There's no drying out and no excessive need to re-up to maintain a perfect slide.
Great
We've used ID Slide for years and were both starting to have adverse affects from it. Read a lot of reviews on different products and came upon Sliquid. We have just tried the H2O product and are both very happy with the results so far. Thanks Sliquid.
Found my Forever
The Sliquid Organics Natural was referred to me by a friend and I can say that I am not disappointed! I love, love, love this product. It's very soft to the touch, not sticky or fragrant which I hate. I am very excited to try the other products that Sliquid offers!!
Go For It
This is super stuff to renew romance in a senior couples life. We believe in it so go for it!
Massage Oil
I've tried the mandarin and vanilla scented massage oils and they are amazing. It's kind of a light scent, but it's the perfect amount. They feel really nice when they've kind of warmed up. They add an extra element to a massage, which is really awesome.
Review
We've tried almost every lube and Sliquid Natural is by far our favorite! Silicone based was an exact match for us! Very slick and lasts along time. You must try it?
Just what we were looking for
Recently the lube that we had used for years changed their formula and the new product left my wife with an uncomfortable burning sensation. We wanted an all natural product and after trying several other brands finally found Sliquid. We bought a sample pack and we both knew almost instantly that H2O was our new favorite lube. We purchased the 8.5 oz bottle and it will be a permanent fixture on our nightstand.
Naturally good
Sliquid H2O has been my lube of choice for years now due to not only the natural ingredients and lack of sugars, but also the way it mimics the bodies natural lubrication. Slick but not oily, long lasting without being tacky, supportive of the ph balance, and no off putting chemical scents or tastes.
Sliquid Sassy Has Arrived
Arrived at my door the other day. I'm looking forward to using it for the first time. As I have just begun to explore other fun parts of my body and self exploration. And exploring fun new ways with my wife and pegging. This product came highly recommended to me. As I guy I also appreciate the line of products Sliquid offered to men, thank you. I look forward to exploring the line of men's products in future orders.
Cleans as advertised
I bought this product to restock my cleaning products for all of my toys. This was my first purchase from Sliquid. As a guy I can really appreciate the products they make. I used this test how the product works and it does quite well.
My favorite lube!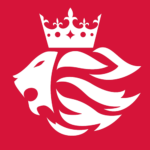 My favorite water based lube is Sliquid Sassy - it's made for anal, so it lasts a bit longer and is still safe to use everywhere (also with silicone masturbators).
Always a hit
As always sliquid products are a hit. I give them as stocking stuffers and quick thank yous as well as stock pile my own tickle trunk. The silicone is fantastic and I love feeling safe in my body using these lubes.
Greatest personal lube made
Great lube, slick and non irritating. Everything we used prior to this caused burning and irritation.
Always a hit
As always sliquid products are a hit. I give them as stocking stuffers and quick thank yous as well as stock pile my own tickle trunk. The silicone is fantastic and I love feeling safe in my body using these lubes.
A little goes a long way!
Amazing natural lube, no sticky mess or synthetic smells. A little goes a long way!
Love it
Finally found something that doesn't irritate my sensitive skin. I highly recommend.
great product
I purchased the sliquid natural intimate lubricant in the cherry vanilla flavor after researching online for the best flavored lubricant without sugars. This product was perfect. It is not too sticky or heavy and the taste is subtle but enough. I definitely recommend and will purchase again!
All natural
Sliquid has no petroleum, parabens or anything not natural.
Love It!
Oh My Gosh this product is so amazing! I love the fact that it's cruelty free and vegan. I would definitely buy this again.
Sex Toys are awesome
Sliquid is the perfect lube. I use it when i'm alone. When I'm with a partner. And when I'm using sex toys!
Sex Toys are awesome
https://www.billiondollarbabes.com
Amazing!!
Great tasting and doesn't dry out!!!!
Sliquid H20
Have tried EVERY brand and was given recommendation of Sliquid H20 by a friend! It is the BEST ever! Most natural.. doesn't burn like some products do... if you have issues with dryness.. you won't be sorry!!! Will never buy anything else now!
Love these products!
Best organic lube around! No icky taste!
O Gel
I love the way this product feels. It really did live up to its claim, and made my experience more pleasurable.
If you are sensitive look no further get Sliquid Naturals H2O
This Sliquid is the BEST!!!!
I was using KY jelly, Astroglide and the same stuff the doctor uses McKesson Lubricating Jelly. I always had an issue!
I and my partner were both suffering from irritation during and after sex and turns out it was the lube. So I saw on reddit that changing the lube might help. Well I can confirm NO more yeast infections NO more BV NO more penis pain NO more STI No more UTI after sex.
This stuff is great I purchased the blue one Sliquid Naturals H2O.
Sliquid products are the best!
Sliquid products are the best! the customer service is great and the Sassy lube is awesome, simply the best lube on the market, non-sticky, no smell, no taste, and very easy to clean up.
love it.
Keeps both of us wonderfully moisturized and ready for round two!
I purchased the Sliquid Oceanics, I found it to be a great product and I will be reordering. I previously used coconut oil and was wanting something organic and natural, but something that was in a more convenient container and the fact that it was ph balanced sold me! TMI ALERT: my boyfriend said to me actually yesterday that it has helped our sex life because we get to enjoy having relations more frequently because of this product! It keeps both of us wonderfully moisturized and ready for round two!
Lasts and lasts
Sliquid Silver is the best of the silicone lubes. My man and I had a great night of pure fun and love. Thank you for the no irritation formula.
Thank you for making such a wonderful product
Thank you for making such a wonderful product. Menopausal...can you relate? It takes a bit getting over being embarrased when my brain is saying go and my body isn't doing what it ought to be. Most other lubes are tacky, taste funny, and give me serious irritation. The last thing I want is to feel uncomfortable after enjoying making love with my man and not for the right reasons. I tried the sassy lubeand it doesn't get tacky or have any taste or smell. I can use a bit and not worry that it will show...not to hide anything from my man, but a woman's got her pride. (Menopause can be a mean thing sometimes. )It has very few ingredients, which makes it easy to figure out if it is allergically bothering you or something else. Bonus it feels awesome and lasts a long time.
Awesome
Sliquid products are the best. We have been using them for a couple of years now and they are amazing.
The Oceanics and Massage oils are the best we have found at a reasonable price. Highly recommended.
Love the product!
Many lubes I've tried irritate me. For me it was just a matter of trial and error of trying several lubes until I found one that didn't irritate me and sliquid is the one I finally found. I also loved the fact it didn't have an odor and you don't need to use a lot to get all the lubrication you need.
Love the product!
Love the product!
Works well and the mint scent is divine👍🏽
Love this product!
Love this product! Had to order online because I can never find it in the store it always sells out so fast!
Great product
Great product and shipping was very fast!
Good stuff!
Works well and its all natural!
Best ever
Highly recommend the Sliquid O-gel. Not to thick, not too thin. Not scented and bot offensive. Just enough stimulation. Pricy but a little goes a long way.
Great Stuff
Excellent Lube!
I have tried generic lubricating products from the big box pharmacies and they simply don't compare to Sliquid.
Just right
Very nice! Here to say this product works exactly as advertised. My wife and I both love this product. A little goes a long way.
BEST PRODUCT EVER
Can't say enough about the Sliquid Silk. Thankful for having found this product after trying many others. I am finished searching.
Love the Gel
The gel product fit us perfectly. It is long lasting and super slick. Cleans up easily.
5 star product
No odor, non-irritating, very slick, small amount goes a long way, water based. What more could you want? I can't see this drying out or getting tacky unless you are treating her to a serious marathon session lol.
Love it
Loved the Soul intimate massage oil. It's a thicker oil, so it's not messy and feels amazing.
I love sliquid!
I absolutely love sliquid - sliquid soul, in particular. It feels wonderfully moisturizing & lasts long with easy clean up. No weird scents or tastes to deal with.
I should have ordered more!
The Balanced Massage Oil is one of the best products I've ever used. It is very smooth to the skin and easy to use to get the kinks out but isn't oily and absorbs quickly leaving the skin soft and moisturizer better than even most professional spa products. I just wished I would have ordered more than one bottle!
I was 100% pleased
I found the product very good and this company sent my order quickly also. I was 100% pleased and will order again!
My Review
Nice product, gentle and effective.
A permanent spot in my nightstand
The Sea Sliquid is by far my favorite! My first time purchasing it a few months back, and now it will have a permanent spot in my nightstand!(:
Sliquid Organics
The Sliquid Organics line is without a doubt my favorite personal lubricant. As a sex blogger, I get constantly spammed with offers for various lubricants. Out of all the lubes I've ever used, Sliquid works best.
Great product
I got the H20 intimate lubricant and it is amazing. It's water based and not gelly or sticky. A little bit goes a long way!
Smooth as Sliquid Silk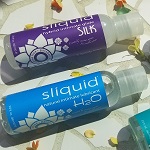 I just tried the Silk, H20, Sea, and Silver. I like them all, but the Silk is absolutely lovely. It feels soft, lasts for a long time, and is easy to clean up.
All of the lubricants also smell good! One thing I don't like about other brands is the funny chemical smell some of them have, but none of that with Sliquid lubes, which I'm very happy about.
Love it
I'm really happy with this lube. I've had heaps of issues with other lubes in the past. I've had issues with UTI's but ever since I started using Sliquid H2O lube I've had no issues with UTI's.
It's also tasteless which is a good thing as well!
Sliquid
Wow!
After spending lots of money trying various lubes, hands down these are the best around. you wont be disappointed we cannot wait to try more.
Thanks sliquid.
Love the Massage Cube
My wife and I tried a few of the cube samples the night we got them. She has absolutely fallen in love with them and the Tranquility scent makes you feel like you are in a beautiful tropical resort. Beautiful summer scent. Got the cube pack to try but definitely will be re-ordering the full bottles soon.
Pefect
My wife and I were looking for a new lube to replace liquid silk that we had been using for a long time but was causing my wife to sting post coital. We were very pleased with the properties of this product and low and behold she didn't experience any stinging or discomfort. The product lasts well and feels very natural.
No Burning!
This lube was smooth, and silky. Worked wonders. The biggest plus for this product was that there was no burning. I tried a different product (not Sliquid) just for comparison, and it burned right away. So I'll stay with my silk Sliquid product.
A World Of Difference
Wonderful product, made a world of difference! Reduces friction noticably and allowed for longer more comfortable sex. I loved that it's all natural and would recommend it to anyone with sensitivity to chemicals.
Awesome!
I have EXTREMELY sensitive skin "down below" and it's really hard for me and my husband to "have a good time" without me constantly ending up in pain, or having a reaction to whatever lubricant we decided to try that time around. I was desperate to find something that wouldn't kill me; and to be honest, after several doctors appointments of being told to change everything under the sun from soaps to shampoos, you name it, I discovered Sliquid by doing extensive research online, and I think I've finally found my gem! I can enjoy my love life without having to stress constant irritation an hour afterwords, and I'm very grateful for that! I sound like an add, but this is a legit testimonial! Haha! Thank you Sliquid! You guys have done me great!
Sliquid Organics
I'm a sex toy reviewer and am in need of high quality lube often. I've tried countless brands but I keep on coming back to Sliquid Organics because it's my favorite.
The lube itself has no scent or taste, is smooth, leaves no residue, is body safe and lasts as long as I need it. There's nothing more I could ask for.
Thanks!
Very good wash
I've used Splash for about a year now and love it. It's so gentle I started using it on my entire body, face included. It's the best wash. I've extremely sensitive to products since I started working as a commercial cleaner, my usual face wash started to irritate and cause redness and sensitivity so I decided to try this and my skin is so good now. It never feels dry or stripped.
Love it!
Have been looking for a good lube option for years, and finally have found one. Sliquid is the best! As I have gotten older I have become increasing sensitive, and even products that claim to be 'clean' and natural seem to cause irritation and other issues. That's never an issue with Sliquid. I use the H2O for my menstrual cup, and the Sassy for lubrication with my toys and partner. There really is no smell, no taste, and is easy to clean up, and it is effective as a lubricant. Can't live without them.
Sliquid Silver thank you!
The best lube on the market. We have tried many other lubes in the past and have never been happy with the feel of them. We love the silkiness and it only takes a drop or two. We will be buying this from now on.
H20 Review
My husband and I enjoyed this lubricant very much! It's the closest we've found to nature without extra additives. Thank you Sliquid.
Sliquid products now available in South Africa
Sliquid Naturals and Organics products are now available for the first time to the South African lubricant consumer.
Sliquid products are my own personal favourite and am I sure that the products will be a great success in South Africa.
Gentle and Effective
Splash Sliquid Balance: Very gentle, nonirritating, and completely effective. Love that it is without all the bad ingredients common in drug store brands. Appreciate the non-scented version. Sometimes scents can be irritating.
No Irritating chemicals
I used the Sliquid Organics lubricant. Not only does it work very well but it nourishes the skin. It's good to find a product with botanicals that doesn't contain irritating chemicals.
Love It!!!!!!!!!!!
I love these products!!!!!!!!!!! They typically don't irritate me and I've been using for years:
O Gel – Sliquid Organics & Natural Gel – Sliquid Organics... would definitely recommend.
Lip Lickers - Fun assortment!
I had tried this product in a different flavor before, and was curious to try something new. I also wanted to involve my husband in the "shopping" process. This handy assortment is a great way to test out several flavors and decide which one suits us best... I've found that each packet lasts awhile and can easily rest against the tissue box on the bedside table without tipping or making a mess - or can be stashed back in its original box while trying out a different one. This would make a great (private) "stocking stuffer" for that special someone and you!
Smooth As Sliquid
This stuff is fantastic! Great for more intimate nights or just to ease the speed.
So Helpful
I have to say that I was skeptical about this product but it came recommended by my doctor. I've tried others and wasn't happy with them but this product is so smooth and makes me feel so comfortable and relaxed and ready for intimacy. It's really moisturizing and feels silky smooth so you think of nothing but enjoying my time with my husband. Thank you for renewing our intimacy.
Not scared to feel intimacy anymore
I have pelvic floor disfunction & interstitial cystitis. Me and my boyfriend had a hard time staying sexually active because I was always in pain and raw down there. Then I was introduced to Sliquid Satin Moisturizer, I use it twice daily and just the difference in a week I noticed my sweet spots finally started getting wet again and I don't think anyone understands how happy that makes me because now I don't have to avoid or be afraid of having sex and four play anymore. It FINALLY feels amazing again.
Truly Amazing Product
I just had to take the time to let you know how Sliquid Organic Lubricant has changed my life. I had never had a UTI until last year and then I would have a reoccurrence every time I had sex. My doctor prescribed multiple antibiotics but it wasn't until I did my own research and discovered your product that my health and sex life were not only restored but greatly improved. At 58, I am having the best sex of my life thanks to Sliquid Organic Lubricant. We use it to enhance our sexual experiences together and I also use it whenever I am feeling any vaginal dryness. I am so enthusiastic about your products that I also bought your Splash feminine wash. My only suggestion would be for you to offer your products in a pump bottle - this would make Sliquid even easier to use with one-hand. I keep bottles strategically placed around the house so there is no need to interrupt the action to retrieve our Sliquid. We even jokingly refer to it as our new best friend. Can't wait to tell my doctor about it so he can suggest it to other women. Thanks for a truly great product!!!
So worth it
My bf wasn't too keen on the idea of using lube but after starting birth control and ditching condoms, I severely needed it. I bought Sliquid H20 as kind of a spur-of-the-moment purchase (I didn't know anything about lube but the reviews seemed legit), and man was it worth it. That tiny bottle lasted for months and made things so much easier - infinitely better than "lubricated" condoms and just made things a lot smoother and more comfortable overall. Now my bf keeps reminding me to buy more.
New Records!
I recently wrote about how my boyfriend and I had grabbed a few sample packs of Sliquid's H2O lube line, and the next day we went back and bought the big bottle, along with feeling a little frisky and get some new accessories.. Needless to say after frequent use my body has never felt better, and my sex life has never been better thanks to Sliquid!
Sex has never been better
My boyfriend and I used to have a very experimental sex life, until I started get UTIs. This hindered our sex greatly, it brought such a fear to me just thinking about the excruciating pain I had previously gone through. After a long talk we came to the conclusion to go to our local sex shop and see what they had to offer. We considered our options and decided to switch to non-latex condoms, on our way to the counter I saw sample packets of Sliquid's natural H2O lube, I grabbed a few to try and tomorrow I'm going back to get a big bottle. I finally feel free to let go and enjoy intimate love again.
The standout product - Sliquids Silk in the Naturals range
Prior to finding Sliquid, I had tried various lubricants. The outcomes of the products pre-Sliquid were not great - they worked to lubricate, but the claims that they were free of anything that might cause irritation or create infection were a bit far-fetched. My wife was regularly beset by pain and discomfort. The next one in line to be tried (Sliquid) has proven to be the last one that we'll need to look at. It has been a year now, using Sliquids Silk in the Naturals range, and there has not been a single issue. My wife has been 100% infection free, and irritation free. Well done Sliquid - we thank you, and we trust you totally. Regards, Geoff.
A Life Saver
My sex life was non existent because I'm prone to UTI's and was so afraid of using lube and getting an infection. After hours and hours of researching I bought the basic H20 formula in a 2oz size. I absolutely love it! I've used it several times without any problems, and it lasts longer than some other water based lubes, from what I know. Very high quality. I'm going to be using this product for life!
Also, the package came under the name "Customer Care" for those who are wondering. It also shipped to me very quickly and included a billing info / order receipt, which I really appreciate.
AMAZING! A LIFESAVER!!
After many painful reactions to many lubricants I tried I had almost given up on them all together. I also suffered from many UTIs. That was, of course, until I stumbled upon some reviews for Sliquid original h2O lubricant. I was very skeptical, especially after trying many lubricants which promised so much but time after time, left me in pain.
Sliquid H20 has honestly changed my sex life completely. I also have been clear of UTIs since changing to this lubricant, I could not have asked for anything more!
If you have given up hope of lubricants, try Sliquid. You won't regret it!
Life Changer
I have one of those "Whisper at it wrong and all hell breaks loose" vaginas. Every lube I have tried has either given me a UTI, Yeast infection, or caused my vagina to have a burning feeling except for the brand Sliquid. I have tried the Satin, Sea, and Silver and I could not be happier.
PROS:
- My vagina never burns with this stuff
- I have yet to get a UTI or yeast infection from sliquid products.
- The water-base lubes don't get sticky like so many others thanks to Sliquid getting rid of the parabens and all that nasty type of stuff.
- The stuff lasts a surprisingly long time for water-base and the expected amount of time for silicone.
- It doesn't take much of the silicone or the waterbase
- VAGINAL DRYNESS DOESN'T HAVE TO CONTINUE ON. Whether you have vaginal dryness from stress, mental disorders or menopause, sliquid satin and sea have you covered. Literally formulated to keep your vagina dry free!
- Sea has anti-inflammatory ingredients that help to reduce inflammation cause by sex.
- Sea also helps the vagina be more elastic. HOW COOL IS THAT!
- The company actually cares about your vagina unlike a lot of other lube companies who are just out there to make some money.
CONS:
- Sorry. I've got nothing.
It Was Great!
I had tried some other lubes and I always ended up having sensitivities to them. Finally we got the original H20 kind and it was GREAT!! It has no taste either which is amazing. We've also tried the Sassy kind and we love it as well! Cant wait to try some more of them in the future!! Thanks so much Sliquid!
Many Moments Of Pleasure
As a person with sensitive skin and a very high regard for chemical free/organic products, this is by far the best product I have ever tried. Doesn't take much, feels completely natural and lasts a long time. Wish i would have known about Sliquid a long time ago. I will definitely recommend to others and will be a forever customer. Nice to find a brand that cares about using only natural ingredients. Thanks Sliquid for many moments of pleasure without the worry. 🙂
Amazing...
Amazing stuff Sliquid team.
Getting Back Frisky
Greetings, I just wanted to say thanks and how wonderful your representative Michelle was to me. I'm just getting back into the swing of things after a long hiatus and she was so helpful to recommend the right products for my 1st planned romantic vacation in 5 years. After reading such good reviews of your product to have such wonderful customer service was the cherry on top. Thanks again. Give that girl a raise! Have a great day!
thank goodness I found you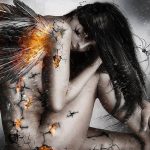 After going through Menopause I needed help with lubrication for the first time. Every lubricant we tried left my skin irritated and burning to the point where I was avoiding sex. My local adult store recommended your product, and I was pleasantly surprised. We use the Sliquid H2O and also the Sliquid Silver and we couldn't be happier. Thank you so much for these wonderful products. Yours is the only lubricant we'll use from now on.
Sliquid Splash
I tried your Sliquid Splash and instantly loved the results for more than one reason. I have struggled with adult breakouts for years and nothing has seemed to work with me since my skin is sensitive. I have noticed a difference in the size of my pores and my skin feels softer. I am happy to say that I have not had a breakout once using this wash. Thank you for making such an awesome product.
Sliquid for Diabetics
I am a diabetic. I have had dry and ugly legs for 20+ years now. After a purchase of your wonderful lubricants, you sent us a bottle of Seduction Oil.
I had run out of my store bought leg stuff, that I used to try to fight the uglies. So i decided to use the Seduction Oil on them before going to sleep one night.
To my surprise the redness was far less than it had been for years, when I woke up. Over the course of the last month the change has been really incredible, I have human legs again! There has been a 90% reduction in ugly-leg. (Despite all the scars from being a rather active young'un). Just wanted you to know that your product is a great product for ugly leg!
Siquid Organics
I honestly believe Sliquid products are the only lubricants that should be sold anywhere, ever! After a long and frustrating search, not to mention a lot of money spent, my husband and I finally found Sliquid Organics products, and we've never been more happy. The lube itself is smooth, leaves no residue, has no scent or taste, and lasts. My husband and I both have extremely sensitive skin and have experienced allergic reactions to many other lubes, this is the only product I have found that actually seems to condition and heal the skin with use, rather than irritate or inflame it. I recommend these products to anyone and everyone, and especially urge people with allergies, health conditions or sensitive skin to try them. You won't be disappointed!
Only for women?
You advertise that this is just for women but I have to tell you coming from someone who is a confirmed Probe user, this lube is just as lubricious without the tackiness...just thought you should know... btw.. I had accidentally ordered this but am glad I did.....
Lifesaving...
Wow.... the wife and I are getting to be old farts and the natural "lubrication" has pretty much gone out the window.... taking along with it our sex lives! Tried all the store brand lubes to no avail, finally hit upon Sliquid Silver and WOW! What a difference... the wife says she feels twenty again! Thank you so much for this product, it is a lifesaver.
Love It!!!
We love this stuff!!! It has made such a difference in our sex lives! I can't wait to give some of the small samples to our friends.
Comfortable again
Since I've had problems in the past with other lubes containing glycerine, I have been shying away from using anything at all. Thank you, Sliquid, I'm finally comfortable (literally) using a lube again!
Thank You!
Just recieved your free sample and took it for a test run - thank you, thank you, thank you.
The Only One
Sliquid Silk is the ONLY lube my boyfriend and I use. It lasts a long time and feels great, plus is completely tasteless (which is a good thing!).
Sincerely from the bedroom
We love Sliquid! Customer service is great and the product is awesome. We made the best choice in lube!
In a word...
We Love You!
We Slove Sliquid! Thank you for producing such wonderful products.
Thank you Sliquid!
I recently realized that other lubricants I have used that contain glycerine have been causing me EXTREME discomfort and irritation. So I was looking online and BAM.... SLIQUID!! I just received the H20 lubricant and had to try it out. This stuff really is amazing. After I used it, I had no problems, no irritation, no heavy feeling, no sticky feeling... This stuff really is great. I love it! I don't think I will ever use another lube - ever. Thanks Sliquid for your amazing product!!!!"