Ask a Question
Looking for answers?
Ask a question here.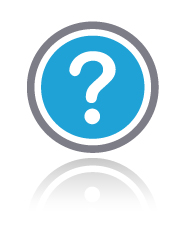 Think others might have the same question? Fill out the form below to post a question directly to the Sliquid site! If you would prefer to ask a question privately, make sure to select "No" below, or give us a call at (800) SLIQUID, or follow this link to email us directly.
See What People Have Asked So Far
2019-03-14 02:27
TeeC Asked: Sperm friendly
Are all of your products conception safe? Or only certain ones?
Sliquid Answered:
Thank you for your inquiry. I believe this link will be able to help advise you.

https://www.fitpregnancy.com/pregnancy/getting-pregnant/sperm-friendly-lubricants-help-you-conceive
2019-03-13 12:14
E Asked: Cruelty free/Vegan
Hello, hope you are having a good day! I was just wondering if all of your products are 100% vegan and cruelty free or just the organics line? I am trying to switch all of my cleaning products, food products, toiletries/make-up, etc to all cruelty free and vegan products. Please and thank you for your response!
Sliquid Answered:
Thank you for your question. Yes all of our products are cruelty free and 100% vegan friendly. If you have further question, feel free to reach out.
2019-03-12 06:00
chopper Asked: sliquid.how safe is it
can we use sliquid sassy for vagina and anal lubrication. thank you.
Sliquid Answered:
Hi, thank you for your question. Yes, Sliquid Sassy can be used for both vaginal and anal.
2019-03-11 03:31
A Asked: Sliquid and condoms
Are hybrid lubes, like sliquid silk, safe for use with latex condoms?
Sliquid Answered:
Thank you for reaching out with your concern. All of our lubricants can be used with all condoms.
2019-03-04 02:36
cunicorn Asked: Sliquid Balance- massage oils
i would like to purchase a massage oil but wasnt sure if these are permitable inside the vagina. not that it would be used as lube, but i just wanted to be sure if it were to get near or some inside, like during a butt massage. would it irritate the vagina and should i wash it out right away? or would a small amount be okay
Sliquid Answered:
Yes, it'll be okay if some of the massage oil gets near or inside the vagina. We do not recommend using the massage oil as a lubricant. I hope that I was able to answer all of your questions. Let us know if we can answer any further questions.
2019-02-26 12:59
Colleen Asked: Sensitive Skin
Absolutely love your Oceanics Botanically Infused lubricant with carrageenan, sari and wakame. It's just right on my sensitive skin, never causes itching, stickiness or allergic reaction. Where can I get a new bottle?
Sliquid Answered:
Hi Colleen.  We are happy to hear that you enjoy our products!  You can order your next Sliquid purchase on this site, or visit one of your local retailers which can be found on our Store Locator page at https://sliquid.com/sliquid-retailers/store-locator/.
1
2
3
11
35
Next ›
Last »