Looking for answers?
Ask a question here.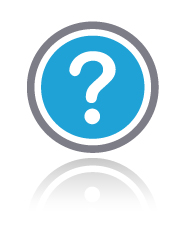 Think others might have the same question? Fill out the form below to post a question directly to the Sliquid site! If you would prefer to ask a question privately, make sure to select "No" below, or give us a call at (800) SLIQUID, or follow this link to email us directly.
Please note, questions posted here are typically answered on a weekly basis. If you need a quick response, please reach out directly.
See What People Have Asked So Far
2023-01-13 05:16
Pete Asked: Is your potassium sorbate tested for purity?
Hello,

I read that potassium sorbate (an ingredient in your personal lubricants) can be contaminated with heavy metals such as lead, arsenic, and mercury.

Does Sliquid test for these contaminants, or require their suppliers of potassium sorbate to test for them?

Sincerely,
Pete
Sliquid Answered:
Yes, all Sliquid ingredients are come with a Certificate of Analysis for each batch and are verified before being used.
2023-01-13 05:14
John Asked: Discreet Packaging?
Do you ship your products in discreet packaging? As in, no labels or any identifying information?
Sliquid Answered:
Yes, our packaging is discreet. UPS will list Sliquid in the return address, but USPS and FedEx will not.
2023-01-13 05:12
Gary Asked: Warming Satin by Sliquid Lube
Is it ok to warm up the Satin by Sliquid intimate moisturizer using a bottle warmer? Will the moisturizer degrade by doing this?
Sliquid Answered:
You can warm up the product to about body temperature with no problems, though doing this repeatedly will cause the product to break down faster.
2023-01-13 05:10
87 Asked: Are all your products vegan?
Excuse me, can you tell me are all your products vegan?
Thanks.
Sliquid Answered:
Yes, all Sliquid products are vegan.
2022-12-27 02:16
Adam Asked: Massage oil as lube?
Can the Sliquid Massage Oil Tranquility be used as vaginal lubrication?
Sliquid Answered:
We do not suggest using our massage oil, or any type or brand of oil-based product, for vaginal intercourse. Our pure silicone, Sliquid Silver, can always double for both massage and lube.
2022-12-22 05:25
Dani Asked: Directions
How do you use the Satin product as a moisturizer, does product come with a dispenser of some sort? Also, how often would you recommend using it as a moisturizer? Thank you!
Sliquid Answered:
We recommend daily use if needed of Sliquid Satin. Many people apply with their finger tips, but if you need an applicator for deeper use, there are several available on Amazon or from other sources. Search lube applicator.
1
2
3
11
73
Next ›
Last »