Looking for answers?
Ask a question here.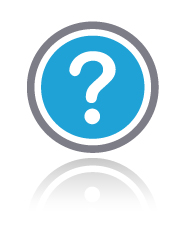 Think others might have the same question? Fill out the form below to post a question directly to the Sliquid site! If you would prefer to ask a question privately, make sure to select "No" below, or give us a call at (800) SLIQUID, or follow this link to email us directly.
Please note, questions posted here are typically answered on a weekly basis. If you need a quick response, please reach out directly.
See What People Have Asked So Far
2023-09-19 12:50
Celiac Charlie Asked: Gluten Free?
I have Celiac and need to make sure my products are free of gluten. Are Sliquid products gluten free? Thanks!
Sliquid Answered:
Sliquid products are gluten free, but are manufactured in a facility that processes non gluten free products.
2023-08-11 03:05
Dee Asked: Route Shipping Protection
Why is Route Shipping Protection not something we can disable when ordering?
Sliquid Answered:
Route Shipping Protection can be disabled on the checkout page – the button is right above the order summary, with the Route logo and the toggle box to remove it.
2023-07-27 11:22
AN Asked: Expiration date
How can I find the expiration date? There doesn't seem to be an expiration date printed on the bottle.
Sliquid Answered:
All expiration dates are either printed or etched into the bottom of each bottle. If it is etched, it may be slightly harder to read but it is there.
2023-07-27 11:19
willow Asked: oral and vaginal?
are your flavored lubes safe to use internally? and are any others safe to ingest? i'm looking for one that i can use for both and not risk an infection or irritation.
Sliquid Answered:
Yes, all Sliquid Swirl flavors are safe to use internally. In addition to this, all of our lubricants are safe to ingest; however, we would suggest sticking to our flavored, water-based formulas, as these will taste the best. All Sliquid products are formulated pH-balanced neutral and are glycerin and paraben-free, making them body safe for internal use.
2023-07-27 11:14
Sam Asked: Can I use the anal lube for vaginal sex?
Just wondering if it's okay to use the anal lube for vaginal sex occasionally? Sometimes I might run out of vaginal lube, but will have anal lube there and always wondered what the consequences would be of using it!
Sliquid Answered:
Yes, all of our lubricants can be used both vaginally and anally.
2023-07-24 10:28
SJ Asked: Searchability
Are these questions searchable? 75 pages is way too many to search through to see if your question has already been asked.
Sliquid Answered:
Unfortunately, the section does not have a search function; however, we encourage you to reach out to info@sliquid.com with any questions you may have. Our customer care team is always happy to assist.
1
2
3
11
77
Next ›
Last »