Ask a Question
Looking for answers?
Ask a question here.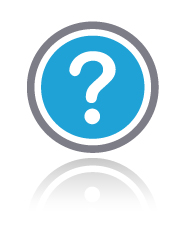 Think others might have the same question? Fill out the form below to post a question directly to the Sliquid site! If you would prefer to ask a question privately, make sure to select "No" below, or give us a call at (800) SLIQUID, or follow this link to email us directly.
See What People Have Asked So Far
2019-01-21 06:02
Phil Asked: Product good after being left frozen?
We received two weeks ago our Sliquid Organics Natural Gel bottles frozen. Are they still usable after being brought back to room temperature?
Sliquid Answered:
If you let the product return to room temperature slowly (without heating it), it will likely be fine. If the product becomes watery after thawing, then it will need to be replaced.
2019-01-15 05:40
Mlm Asked: Satin vs silver
What is the difference between these two products? I am looking for everyday use for dryness as well as use with toys.
Sliquid Answered:
Satin is a water based lubricant / daily moisturizer with aloe vera and carrageenan. Silver is a silicone lubricant. For everyday dryness and maximum toy compatibility, we would recommend Satin over Silver.
2019-01-15 05:38
Tiffany Asked: hybrid lube for toys
Are your hybrid lubes safe to use on silicone toys?
Sliquid Answered:
Different toys will react in different ways to the silicone in our hybrid Silk formula.

To be safe, we always suggest either using a water based or aloe based lubricant with silicone toys, or spot testing on an inconspicuous area of the toy (or using a condom with the toy if possible), and washing after use immediately if you determine that the lubricant is not negatively affecting your particular toy.
2018-12-11 03:32
Jay Asked: Swirl
Is sliquid swirl safe to use for vaginal and anal sex? Also how do you properly remove when finished?
Sliquid Answered:
Yes, Swirl is safe for penetrative sex, and will easily wash off with water, or a damp cloth.
2018-12-06 05:01
jimmyg Asked: edible?
is it edible?
Sliquid Answered:
All Sliquid lubricants are safe for ingestions, however, we have a line of Swirl products made specifically for oral sex.
2018-12-04 05:50
Erin Asked: Ingredients
Could you list your ingredients in the H2O – Sliquid Naturals?
Sliquid Answered:
The ingredients for H2O are Purified Water, Plant Cellulose (from Cotton), Cyamopsis (Guar Conditioners), Potassium Sorbate, Citric Acid. You can find all of the ingredients for each product on each individual product page, below the description.
1
2
3
11
34
Next ›
Last »