Looking for answers?
Ask a question here.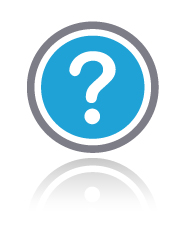 Think others might have the same question? Fill out the form below to post a question directly to the Sliquid site! If you would prefer to ask a question privately, make sure to select "No" below, or give us a call at (800) SLIQUID, or follow this link to email us directly.
Please note, questions posted here are typically answered on a weekly basis. If you need a quick response, please reach out directly.
See What People Have Asked So Far
2022-05-23 04:57
Patricia Asked: Cfi approved?
Are all your products vegan and approved by Cruelty Free International?
Sliquid Answered:
Our products are all vegan friendly, but we are not associated with CFI.
2022-05-17 05:43
Deb Asked: How to choose a product?
There are so many products–I prefer organic and water soluble. So besides that what are the advantages to each kind?
Sliquid Answered:
Sticking to the Organics line, Natural and Natural Gel are the same ingredients, with Natural Gel being a bit thicker. Oceanics is similar to Natural, with the added benefit of seaweed extracts. Sensation goes on cool and warms with friction.
2022-04-28 02:38
Moon Asked: Discreet Packaging
Are your products shipped in discreet packaging?
Sliquid Answered:
Yes, our packaging is discrete. USPS will list only "Customer Care" on the label.
2022-04-22 05:36
Jas Asked: Coupon code
How long does the 20th Anniversary sale last?
Sliquid Answered:
The additional discount coupon for our 20 year anniversary (obtained by signing up for the newsletter) is good through July.
2022-04-22 03:45
Ian Asked: Osmolality & PH
Hi,

We are long time and avid users of your products! Can you please provide the osmolality and PH for all of your products? We are trying to make good longer term decisions about products that may effect our bodies.

Cheers,

Ian
Sliquid Answered:
All sliquid lubricants are 4.1 – 4.4pH, and in the 500 – 800 range for osmalality. The Naturals line is lower than the Organics line.
2022-04-01 11:58
TY Asked: Silk Latex-Safe?
Is Sliquid Silk safe to use with latex condoms?
Sliquid Answered:
Yes, Silk is safe to use with latex.
1
2
3
11
70
Next ›
Last »