Ask a Question
Looking for answers?
Ask a question here.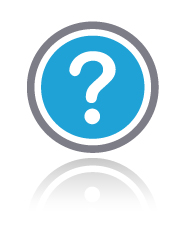 Think others might have the same question? Fill out the form below to post a question directly to the Sliquid site! If you would prefer to ask a question privately, make sure to select "No" below, or give us a call at (800) SLIQUID, or follow this link to email us directly.
See What People Have Asked So Far
2018-11-13 03:10
2018-11-09 12:52
Susan Asked: Silicone Blend
My Doctor wants me to use a silicone blend Sliquid Natural Organic lubricant. Please specify which one is the correct choice given this information,
Thank you.
Sliquid Answered:
Hi Susan,

Those descriptions are a bit confusing, but here are your options.

Sliquid Naturals Silver – This is a 100% silicone lubricant.

Sliquid Naturals Silk – This is our water based / silicone hybrid (blend).

Sliquid Organics Silk – This is our aloe vera based / silicone hybrid (blend).
2018-11-05 10:39
Winter Asked: Silicone interaction
Hello! Many of your Organics line are listed as "Latex, rubber, & plastic friendly." Does this mean they should not be used with silicone toys? If they should not, then what is the ingredient that makes them incompatible with silicone toys? Is it the aloe? Thank you for answering!
Sliquid Answered:
The Organics line is compatible with silicone toys, with the possible exception of Organics Silk – this depends on the type of silicone used in the toy. When in doubt, a spot test on the base of the toy, or using one of the other products that does not contain silicone is the best option.
2018-09-26 12:42
JJ Asked: Colored bottles and light?
Many of your products come in dark bottles. Is this an aesthetic choice or are some of the ingredients in these products light sensitive? Im specifically interested in the Balance product called Splash. Id like to put it in a dispenser in the shower, but then I wondered if the dark bottle had some purpose. Thanks.
Sliquid Answered:
The color of our bottles is an aesthetic choice – feel free to use any dispenser you choose.
2018-08-17 10:41
Raquel D. Asked: Expiration date
Does your Sliquid Organics Natural Gel expire? I have had my bottle since 2014.
Sliquid Answered:
Each bottle has an expiration date on the bottom of the bottle. Typically, a bottle has a 3 year shelf life unopened, and 6 – 12 months once opened, depending on storage conditions.
2018-07-14 10:40
Shannon Asked: Will products be okay outside during high temperatures?
Hi! I'll be out of town when my shipment is scheduled to arrive. We're supposed to have a heat wave while gone. Will this negatively affect the lubricants I ordered? Temperatures are expected to be between 85 and 104, with high humidity. Thanks!
Sliquid Answered:
Storage over 95 degrees for an extended time period can cause the product to break down.
1
2
3
11
32
Next ›
Last »