Ask a Question
Looking for answers?
Ask a question here.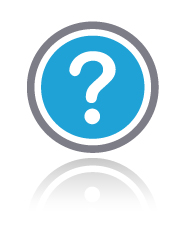 Think others might have the same question? Fill out the form below to post a question directly to the Sliquid site! If you would prefer to ask a question privately, make sure to select "No" below, or give us a call at (800) SLIQUID, or follow this link to email us directly.
See What People Have Asked So Far
2018-12-06 05:01
jimmyg Asked: edible?
is it edible?
Sliquid Answered:
All Sliquid lubricants are safe for ingestions, however, we have a line of Swirl products made specifically for oral sex.
2018-12-04 05:50
Erin Asked: Ingredients
Could you list your ingredients in the H2O – Sliquid Naturals?
Sliquid Answered:
The ingredients for H2O are Purified Water, Plant Cellulose (from Cotton), Cyamopsis (Guar Conditioners), Potassium Sorbate, Citric Acid. You can find all of the ingredients for each product on each individual product page, below the description.
2018-12-03 11:56
JLC Asked: packaging concerns
Hello,

As an environmental studies prof, my concern isn't just about the composition of products I use, but also about the packaging.

It looks like all your lubes come in plastic bottles. What % of that plastic is recycled material, and would you consider looking into a different option, e.g., glass ?

After all, the manufacture and disposal (proper or not) of plastic are implicated in both climate change and the fouling of the environment.
Sliquid Answered:
Our bottles are made from 100% recyclable PET plastic. We do offer one product in a glass bottle, however, this is not feasible for the entire range.
2018-12-03 11:54
AAG Asked: Expiration
Hi,

Once I open a bottle of Sliquid, how long does it last before I have to dispose of it?
Sliquid Answered:
Water and aloe based products last up to 3 years unopened, and 6 – 12 months once opened, depending on storage conditions. Ideal storage is room temperature, with the lid closed, out of direct sunlight, and in a non-humid environment (i.e. not in the bathrooom).
2018-12-03 11:47
SOL Asked: Sliquid Balance Massage Oils - safe internally?
Hey, fine folks at Sliquid,

Is the Sliquid Balance Massage Oil line safe for genital and/or internal use?
Sliquid Answered:
We do not recommend oils for internal use, because some people will have issues. However, many people do use oils internally with no issue. It comes down to your individual body chemistry.
2018-11-13 03:10
1
2
3
11
33
Next ›
Last »