Looking for answers?
Ask a question here.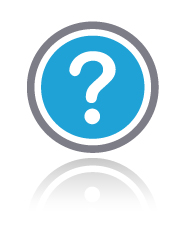 Think others might have the same question? Fill out the form below to post a question directly to the Sliquid site! If you would prefer to ask a question privately, make sure to select "No" below, or give us a call at (800) SLIQUID, or follow this link to email us directly.
Please note, questions posted here are typically answered on a weekly basis. If you need a quick response, please reach out directly.
See What People Have Asked So Far
2023-05-26 09:48
Molly Asked: Shelf Life?
How long does Sliquid Sizzle last in the bottle? What is its shelf life?
Sliquid Answered:
All Sliquid lubricants have a 3 year shelf life unopened, and will last 6 to 12 months once opened.
2023-05-03 10:40
Maya Asked: Does Sliquid expire?
Do sliquid lube products expire? If so, how long are they safe for?
Sliquid Answered:
Our water based products have a 3 year shelf life unopened, and a 6 – 12 month shelf life once opened, depending on storage conditions (out of sunlight, lid closed, room temperature, not exposed to bacteria, etc.).
2023-04-17 04:31
Sangeet Asked: Which liquid organics choose
Hi,
Which Sliquid organics choose against high dryness (for high hydratation) and to avoid very painful (almost impossible) sexual relations ? Because of menopausal state and very rare sexual relations.
Thanks
Best regards
Sliquid Answered:
I would suggest Sliquid Organics Silk or Sliquid Organics Natural Gel.
2023-04-17 04:26
Lena Asked: I want to ask about the ingredients of your lubs.
From what source do you produce the potassium sorbate that your lubricants contain? Is it created in a laboratory (chemically) or natural? And can it irritate the skin?
Sliquid Answered:
We use food grade potassium sorbate that is manufactured to be nature identical. If you are sensitive to potassium sorbate, it is possible that it may be an irritant to you.
2023-03-31 10:28
Raph Asked: Bulk quantities
Hello,
I use *a lot* of Sliquid Silk lube (it's good stuff!) — does it come in larger volumes than the 8.5oz bottles?
Thanks!
Sliquid Answered:
8.5oz is the largest size currently available for all Sliquid products.
2023-03-31 10:28
MJ Asked: Spill in a drawer
Hello, I've discovered my sliquid has spilled in a drawer- unfortunately with a fabric lining. Is there a recommended way to clean this up? Thank you!
Sliquid Answered:
Hello, if the fabric liner is unable to be taken our for washing, your best bet is to soak up as much as possible and then blot with isopropyl alcohol. I would suggest testing in an inconspicuous area first. Also, keep in mind if the fabric is glued down, the alcohol may take that glue off.
1
2
3
11
75
Next ›
Last »