Ask a Question
Looking for answers?
Ask a question here.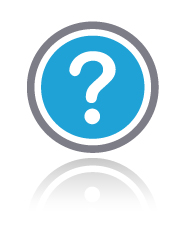 Think others might have the same question? Fill out the form below to post a question directly to the Sliquid site! If you would prefer to ask a question privately, make sure to select "No" below, or give us a call at (800) SLIQUID, or follow this link to email us directly.
See What People Have Asked So Far
2020-01-15 05:16
William Asked: Does Sliquid send marketing materials to customers?
I understand that your packaging is discreet, but wanted to make sure my nosey housemates won't be seeing a bunch of marketing material in the mail after I order. Thanks!
Sliquid Answered:
We send post cards in your order, but we do not mail anything to your address outside of orders.
2020-01-15 05:14
Jay1111 Asked: Sliquid Sassy for vag?
I accidentally bought the wrong lube and used it before noticing, can I used Sliquid sassy for my vagina?
Sliquid Answered:
Yes, you can use Sassy vaginally. It does have a slightly higher pH to be more in line with anal use as well. If you have issues with pH shift, then I would suggest using a different formula.
2020-01-14 04:06
Rachel Asked: Sliquid Silk organics on silicone toy
I was just wondering if the Silk Organics can be used on silicone toys. I know that some hybrid-based lubricants are okay to be used on silicone toys, and some are not, so I was wondering which side this lube falls into? Okay for silicone toy use or not okay?
Sliquid Answered:
It really depends on the toy material, as opposed to the lubricant. How the silicone is cured changes how it may or may not react to a silicone lubricant.

We always recommend testing a small area on the base of the toy to check for material breakdown, using a condom if possible with the toy, or just using a waterbased lubricant to be safe. If you do test a small area and don't find any reaction, make sure to take extra care in cleaning the toy after use to remove any residual silicone.
2019-12-17 12:17
Ayyy Asked: Sizzle
Can sizzle be used internally?
Sliquid Answered:
Yes, Sizzle can be used internally.
2019-12-05 11:26
Natalie Asked: vegan?
Are your products vegan?
Sliquid Answered:
Hello, we are 100% vegan friendly.
2019-11-26 03:03
Jj Asked: Massage oil
Can the massage oil be used as a lubricant also?
Sliquid Answered:
Hello, we typically tell our customers to use the massage oil for topical use only. If you have used oils internally before with no issue, our massage oils will be fine for you.
1
2
3
11
44
Next ›
Last »