Ask a Question
Looking for answers?
Ask a question here.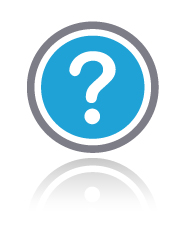 Think others might have the same question? Fill out the form below to post a question directly to the Sliquid site! If you would prefer to ask a question privately, make sure to select "No" below, or give us a call at (800) SLIQUID, or follow this link to email us directly.
See What People Have Asked So Far
2019-05-13 03:20
Bambi Asked: Safe for dildo/toys?
Howdy! Just curious—Is the Silk "hybrid" version safe to use with my silicone dildo? If not, can you please recommend which one(s) would be? Thank you!
Sliquid Answered:
Thank you for reaching out with your question. Our "Silk" products are safe to use with most silicone toys, since it does contain some silicone in it, we suggest applying a small amount to a test area on the toy to be safe. When it comes to our lubricants that are best for toys, we would recommend Sliquid Naturals Sassy, its a water based lubricant and it has a thicker consistency which helps with comfort and less friction.
2019-05-10 11:11
Kat Asked: Ride Bodyworx Silk vs. Naturals Silk
What are the differences between Naturals Silk and Ride Bodyworx Silk? Are both safe with latex?

Is O gel safe to use with latex?
Sliquid Answered:
Hello Kat, Thank you for reaching out with your question. Naturals Silk and Ride Silk are pretty similar, except for Ride Silk contains 12% silicone which gives you more of a slicker feel, and longer lasting. Whereas Naturals Silk contains 9% silicone, which its still long lasting, but will absorb faster than Ride Silk.

And yes, O Gel is safe to use with all condoms.
2019-05-03 05:30
MMK Asked: PH Level
Hello,
What is the actual PH Level of the Sliquid Splash pH Balanced Gentle Feminine Washes? I can't seem to find an answer to this question on the Sliquid website, Amazon, nor on the bottle itself.
I think it would be helpful to have this on the FAQ page.
My apologies if I missed it, but thank you for answering my question in advance!
Sliquid Answered:
Splash products are formulated with a pH of 6.0
2019-05-03 12:16
Ken Asked: Shipping Method
Do you use USPS to ship? I ask because they do not deliver to where I live in Colorado. For U.S. Mail I use my P.O. Box. UPS & FedEx, on the other hand, can deliver to my home with no problem.
Sliquid Answered:
Hello, we do ship our orders with USPS, which would be the least inexpensive form of shipping. Also, we offer UPS, which would be at a higher cost.
2019-04-08 12:28
Kooky Asked: Shipping international
Hi do you ship international. Am based in dubai
Sliquid Answered:
Hello, thank you for reaching out with your question. We do ship international, but we do not ship to Dubai.
2019-04-02 02:42
Yeet Asked: Safe for Vagina?
Are the Sliquid flavored lubricants (i.e. Cherry Vanilla) safe for vaginal use?
Sliquid Answered:
Yes, all Sliquid lubricants are safe for vaginal use.
1
2
3
11
37
Next ›
Last »