Looking for answers?
Ask a question here.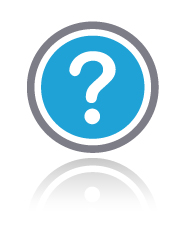 Think others might have the same question? Fill out the form below to post a question directly to the Sliquid site! If you would prefer to ask a question privately, make sure to select "No" below, or give us a call at (800) SLIQUID, or follow this link to email us directly.
See What People Have Asked So Far
2021-06-28 11:45
Mary Asked: Ingredients - Prop 65
Can you tell me why sliquid has a prop 65 warning? What ingredient made it get on the prop 65 list?

Thank you!
Sliquid Answered:
Hello,

We do not have a Prop 65 warning on any of our products. I assume you are referring to a listing on Amazon, or a seller who copied their information from Amazon, which we do not control.

Aloe Vera is on the Prop 65 list, however, decolorized Aloe Vera Leaf Juice is not, which is the ingredient we use.
2021-06-18 03:47
B Asked: Shelf life
I was wondering what the shelf life of your lubricants is?
Sliquid Answered:
All of our lubricants have a 3 year shelf-life with the heat-seal intact. Our naturals collection has a 8-12 month shelf-life with the heat-seal being removed. Our organics collection has a much shorter shelf-life of 4-6 months with the heat-seal removed.
2021-06-16 04:46
Ope Asked: Massage oils as lube?
Are the massage oils safe to use as lube? Or if massage oils are used, do hands need to be washed before straying?
Sliquid Answered:
We do not recommend using oils internally, but many people prefer and do use oils internally. Some people may have issues, it really comes down to your own body chemistry. Keep in mind that oils are not compatible with latex products.
2021-06-14 04:04
Nolan Asked: Condom compatibility
Is sliquid silk able to be used with polyurethane condoms?
Sliquid Answered:
Yes, Silk is compatible with polyurethane condoms.
2021-06-09 10:49
Max Asked: Lube and toy cleaner
Hello,
I have the Lovense Max 2, am I able to use sliquid with the silicone sleeve? Also what toy cleaner is appropriate to use so it doesn't damage the silicone sleeve? I had an allergic reaction to a water based lubricant that contained PG.

Thanks,
Max
Sliquid Answered:
Our water based lubricants are safe to use with any toy, and do not contain any PG.
2021-06-09 10:47
Luna Asked: Use splash on cats
Can you use the splash gentle feminine wash on cats?
Sliquid Answered:
It is a gentle soap, but I would suggest consulting with a veterinarian before doing so.
« First
‹ Previous
1
2
3
4
12
61
Next ›
Last »