Ask a Question
Looking for answers?
Ask a question here.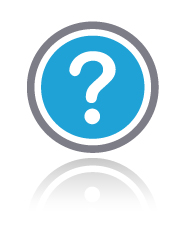 Think others might have the same question? Fill out the form below to post a question directly to the Sliquid site! If you would prefer to ask a question privately, make sure to select "No" below, or give us a call at (800) SLIQUID, or follow this link to email us directly.
See What People Have Asked So Far
2020-07-10 05:20
Barb Asked: Soy
What source do you use for your tocopherols? Are your products soy free?
Sliquid Answered:
We use sunflower and safflower vitamin e, and no soy products.
2020-05-26 03:33
G Asked: Toys
Which lubes are safe with silicone toys? Are the water-based hybrids still going to break down silicone? Looking for something non-sticky.
Sliquid Answered:
It depends on the toy. Our hybrids are safe to use with most higher end silicone toys, but we always recommend a spot test or using a water based lubricant to be safe.
2020-05-12 01:54
Anonymous Asked: Sliquid sassy vs sliquid silk
What is the difference between sliquid sassy vs sliquid silk I'm looking for something for long term use
Sliquid Answered:
Sassy is a water based gel, and Silk is a water based / silicone hybrid. Silk will last longer than Sassy.
2020-05-12 01:52
Rae Asked: flavored lube
Can people with vaginas use the flavored lubes internally or on the vulva?
Sliquid Answered:
Yes, Sliquid Swirl is safe to use internally.
2020-04-17 04:59
Susan Asked: Discreet Shipping
Hi there! Do y'all offer discreet shipping? Thanks for taking the time to read my question!
Sliquid Answered:
Yes, we offer discreet shipping. If you choose USPS as your shipping option, the package will be unmarked with a return address of "Customer Care". If you choose UPS, our name will appear in the return address as the only identifying mark.
2020-04-17 04:58
Linda Asked: Recommneded postmenopausal lubricant
Which personal lubricant is best for postmenopausal women?
Since menopause I have had a lot trouble with dryness. I recently learned part of the problem could be the ingredients in the lubricant I have been using. Please share your recommendation of lubricant for a postmenopausal woman.
Sliquid Answered:
Sliquid Satin is specifically designed with postmenopausal women in mind.
« First
‹ Previous
1
2
3
4
12
49
Next ›
Last »