Looking for answers?
Ask a question here.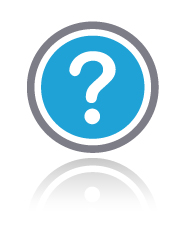 Think others might have the same question? Fill out the form below to post a question directly to the Sliquid site! If you would prefer to ask a question privately, make sure to select "No" below, or give us a call at (800) SLIQUID, or follow this link to email us directly.
Please note, questions posted here are typically answered on a weekly basis. If you need a quick response, please reach out directly.
See What People Have Asked So Far
2022-12-22 05:15
Sandra Asked: Expiration date
I looked all over the bottle but I could not find any manufacturer codes or expiration dates. Can you please tell me how long Sliquid Organics Silk is good for once it's opened?

Thank you
Sliquid Answered:
The shelf life date and lot code are on the bottom of the bottle. For the amber bottles, you may need good lighting to see the code. Once opened, all Sliquid lubricants have 6 to 12 months before the bottle should be replaced.
2022-12-22 05:14
Helga Asked: Which product to order for daily use to moisturize for dryness
which product should I order to use daily for moisturizing vaginal area dryness
Sliquid Answered:
Sliquid Satin would be the ideal product.
2022-12-01 05:48
Tricia Asked: Hard to get Sliquid out of the bottle
Is Sliquid in a brown bottle because regular light causes it to decay? It is hard to get Sliquid to squeeze out of the bottle. Can I put it in an easier to squeeze bottle, like a Go Tube?
Sliquid Answered:
I am not familiar with a Go Tube, but you are welcome to transfer Sliquid to any bottle you prefer, so long as it is clean. The brown bottle used for Organics products is used for cosmetic purposes. Aloe products aren't as clear as our Naturals line.
2022-12-01 05:46
happy man Asked: products with CBD?
Will you or are you planing to add a CBD product to your Wonderfull line of lubes?
Sliquid Answered:
We have not yet worked on any CBD products due to the dubious legal nature in our area, but it is on our radar.
2022-12-01 05:45
Jack Asked: What is sliquid sparkle?
Hey, I'm trying to figure out how the sliquid sparkle differs from other sliquid products like H2O or Sassy.
What would you recommend sparkle for vs the other two?
Sliquid Answered:
Sliquid Sparkle is Sliquid H2O. Just with different packaging, and a portion of the sales donated to DFW area LGBTQ charities.
2022-10-05 04:05
Jillian Asked: Edible?
Is the tranquility coconut lime edible?
Sliquid Answered:
Our massage oils are not dangerous to ingest, but they are not flavored, only scented. They will taste like oils.
« First
‹ Previous
1
2
3
4
12
73
Next ›
Last »