Looking for answers?
Ask a question here.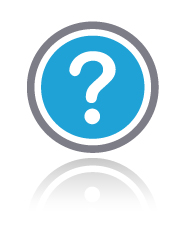 Think others might have the same question? Fill out the form below to post a question directly to the Sliquid site! If you would prefer to ask a question privately, make sure to select "No" below, or give us a call at (800) SLIQUID, or follow this link to email us directly.
Please note, questions posted here are typically answered on a weekly basis. If you need a quick response, please reach out directly.
See What People Have Asked So Far
2022-06-24 02:12
am Asked: is soul a lubricant for intercourse?
is soul a lubricant for intercourse? or can it be used that way?
Sliquid Answered:
We do not recommend using oils internally, though many people do with no adverse effects.
2022-06-10 11:07
Yolanda Asked: Shelf life
What is the shelf of your natural/ organic products??

I apologize if this question was asked before.
Sliquid Answered:
3 years unopened, and 6 – 12 months once opened.
2022-05-23 04:57
Patricia Asked: Cfi approved?
Are all your products vegan and approved by Cruelty Free International?
Sliquid Answered:
Our products are all vegan friendly, but we are not associated with CFI.
2022-05-17 05:43
Deb Asked: How to choose a product?
There are so many products–I prefer organic and water soluble. So besides that what are the advantages to each kind?
Sliquid Answered:
Sticking to the Organics line, Natural and Natural Gel are the same ingredients, with Natural Gel being a bit thicker. Oceanics is similar to Natural, with the added benefit of seaweed extracts. Sensation goes on cool and warms with friction.
2022-04-28 02:38
Moon Asked: Discreet Packaging
Are your products shipped in discreet packaging?
Sliquid Answered:
Yes, our packaging is discrete. USPS will list only "Customer Care" on the label.
2022-04-22 05:36
Jas Asked: Coupon code
How long does the 20th Anniversary sale last?
Sliquid Answered:
The additional discount coupon for our 20 year anniversary (obtained by signing up for the newsletter) is good through July.
1
2
3
11
70
Next ›
Last »