Looking for answers?
Ask a question here.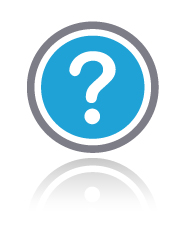 Think others might have the same question? Fill out the form below to post a question directly to the Sliquid site! If you would prefer to ask a question privately, make sure to select "No" below, or give us a call at (800) SLIQUID, or follow this link to email us directly.
See What People Have Asked So Far
2020-11-03 12:58
Liv Asked: Sperm friendly?
Is the sliquid Organics natural gel safe for sperm? My husband and I are trying to get pregnant.
Sliquid Answered:
We have not done any sperm motility testing ourselves. We recommend consulting with your OB/GYN or primary care physician.
2020-10-20 12:55
Jack Asked: expiry date
I have a bottle that's been opened just once and forgot about it for over a year and I don't want to throw it away. Is it still safe to use? What's the shelf life of Sliquid?
Sliquid Answered:
For water or aloe based products, the shelf life is 3 years unopened, and typically 6 – 12 months once opened. If the bottle has been closed and at room temperature, out of direct sunlight and high humidity, it could still be fine to use. The signs of breakdown are the product becoming discolored and / or watery.
2020-10-19 03:13
Puckle Asked: Sliquid Silk and Silicone toys
Is Sliquid Silk safe to use with Silicone toys?
Sliquid Answered:
It depends on how the toy material itself is made as to whether or not there will be any interaction. As a general rule, higher end silicone toys have proven not to interact. We suggest a spot test in an inconspicuous area, using a condom with the toy, or playing it safe with a water based product like Sliquid Sassy.
2020-10-19 03:11
Cee Asked: Heating Sliquid H20
I like my lube warm and recently tried putting some lube in a oil/wax melter (a little ceramic dish with a tea light candle underneither) and it sort "globulated" together. Is the lube still 'safe' at warmer/hot temperatures? I only heat a few minutes before use but it does seem to 'boil' almost. Thank you!
Sliquid Answered:
To warm the product, we would suggest placing the bottle in a glass of warm water. Anything more than that can cause the product to breakdown and lose functionality.
2020-10-19 03:09
Kaile Asked: Storage/Container Question
Hey there! I'm a long time user and fan of your products. I've been considering keeping my personal lubricant of choice in a glass, reusable hand pump container (like for hand soap or lotion) and was curious if there would be any decrease in quality or shelf life if I poured a new bottle of Sliquid into a disinfected new container? Thanks for reading!
Sliquid Answered:
Thank you for your longtime support!

As long as glass bottle is completely free of anything that could add a protein or bacteria, you should be ok for storage … however the meter is running when you pull off that heat seal under the disk cap. Pumps allow air to circulate through the formula, and that could shorten the shelf life by half. If you keep in a cool dark place, and use the bottle within a few months … you should be fine!

Stay healthy & safe!
2020-10-12 12:37
Moskito Asked: Max. Temp. for Sliquid organics
Can we keep this product at temperature aroud 40 celcius (100F) without altering it ? If so how long time ?
Sliquid Answered:
The ideal storage range is 65 – 85 F.

Storing at a higher temperature than 85 will reduce the products life.
« First
‹ Previous
1
9
10
11
12
13
21
61
Next ›
Last »