Ask a Question
Looking for answers?
Ask a question here.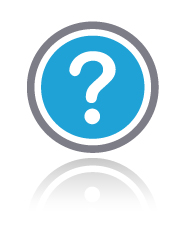 Think others might have the same question? Fill out the form below to post a question directly to the Sliquid site! If you would prefer to ask a question privately, make sure to select "No" below, or give us a call at (800) SLIQUID, or follow this link to email us directly.
See What People Have Asked So Far
2019-07-16 03:00
Renny Asked: Spermicide
Will sliquid silk prevent me from ttc? Does it contain any spermicides? I tried comparing the ingredients between this and conceive easy lube and sliquid seems to be more on the safe side.
Sliquid Answered:
Hello, there are no spermicides in any of our lubricants.
2019-07-15 03:01
Ginger Asked: Massage oil compatibility
Are the massage oils like the lime verbena and tahitian vanilla latex compatible? If no, what ingredient makes it so?
Sliquid Answered:
Hello, we suggest topical use only for our massage oils not internal. I hope that was helpful, let us know if you need anything else.
2019-07-15 02:58
Ari Asked: Expired
Hi! I have a bottle of Sliquid organics botanically infused lubricant. It's a 8.5 oz and still has a lot in it. It says expiration is 02 2019. It's been in a dry dark drawer for months. Hoping it's okay? Or should I replace it. Thanks!
Sliquid Answered:
Hello, our lubricants have an expiration of 3 years unopened and 4 to 6 months opened, due to little preservatives. If you have any doubt, on quality we would suggest purchasing a new bottle.
2019-07-05 03:56
WaterBasedBb Asked: Safe for oral?
Is Sliquid sassy safe to use for oral sex?
Sliquid Answered:
Hello, yes it is safe in small amounts.
2019-07-05 03:53
T Asked: Oceanic
Is the Sliquid Oceanics toy safe? A lot of my toys are silicone and I couldn't find any answers in the FAQ! Cheers.
Sliquid Answered:
Hello, Yes it is safe to use with silicone toys.
2019-07-01 11:46
sarah Asked: Is it safe to use after leaving in a hot car?
I accidentally left my bottle of Sliquid h2o in my car and it was a hot day. Is it still safe to use after being exposed to heat?
Sliquid Answered:
Hi Sarah,

Heat will cause the product to break down, though if you do not notice the product having turned watery or separated, then it will be fine to use. One day of heat will not be enough to compromise the preservative.
« First
‹ Previous
1
9
10
11
12
13
21
49
Next ›
Last »