Looking for answers?
Ask a question here.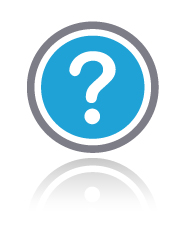 Think others might have the same question? Fill out the form below to post a question directly to the Sliquid site! If you would prefer to ask a question privately, make sure to select "No" below, or give us a call at (800) SLIQUID, or follow this link to email us directly.
See What People Have Asked So Far
2020-04-17 04:58
Linda Asked: Recommneded postmenopausal lubricant
Which personal lubricant is best for postmenopausal women?
Since menopause I have had a lot trouble with dryness. I recently learned part of the problem could be the ingredients in the lubricant I have been using. Please share your recommendation of lubricant for a postmenopausal woman.
Sliquid Answered:
Sliquid Satin is specifically designed with postmenopausal women in mind.
2020-04-17 04:57
Linda Asked: Trial pack option?
Do you have 1oz trial packs in a set of Sliquid organics that I can purchase to find the best option for me?
Sliquid Answered:
We do not have 1oz trial packs, but we do have an Organics Lube Cube which will let you try several products.
2020-04-13 10:27
Róisín Asked: Are your products recyclable?
Hi Guys,
I am trying to make a move to more sustainable and better products throughout my life. I need to use a lot of lube, on account of my vaginal dryness, and am looking for a product that is safe, clean, responsibly sourced and also comes in recyclable packaging. I know that your products meet the first 3, but wanted to check about the 4th.
Thanks,
Róisín
Sliquid Answered:
Hello,

Yes our bottles are 100% recyclable plastic.
2020-03-31 01:52
W Asked: Sliquid organic naturals vs. H2o
Hi, which product is best for both oral and vaginal sex? Your h2o lubricant or organic naturals (blue label)?
Sliquid Answered:
They are similar, but Sliquid Organics Natural, is aloe based and water soluble. And uses organic ingredients. Whereas, Sliquid Naturals H20 is a water based lubricant. It is our simplest formulated lubricant.
2020-03-26 12:39
Hilton Asked: Vegan
Are all Sliquid products vegan, If not which ones are.
Thanks Hilton
Sliquid Answered:
All Sliquid products are vegan friendly.
2020-03-26 12:39
Amanda Asked: Hypoallergenic
Is any of your products considered hypoallergenic?
Sliquid Answered:
All Sliquid products are hypoallergenic. This means all ingredients are unlikely or uncommon to have allergic reactions, though not impossible.
« First
‹ Previous
1
9
10
11
12
13
21
57
Next ›
Last »