Looking for answers?
Ask a question here.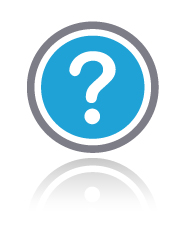 Think others might have the same question? Fill out the form below to post a question directly to the Sliquid site! If you would prefer to ask a question privately, make sure to select "No" below, or give us a call at (800) SLIQUID, or follow this link to email us directly.
Please note, questions posted here are typically answered on a weekly basis. If you need a quick response, please reach out directly.
See What People Have Asked So Far
2021-07-30 05:13
H Asked: Sassy Stock
Do you know when Sassy 8.5 oz bottles will be back in stock? I have been checking in to your site every so often and they are always sold out. They are also out of stock on the partner online stores I have looked at. I saw some on Amazon, but I am skeptical of the seller and they are extremely marked up. Has the product been discontinued?
Sliquid Answered:
Nothing has been discontinued, and we should see restocking starting in the next week or so.
2021-07-30 05:12
Shanna Asked: Do you no longer sell Sliquid Silk products
We have just recently discovered your silk product and are in love with it. We are needing to order more. We have had issues in the past with other manufacturer products causing irritation and stickiness. If you no longer make it can you please suggest an alternative?
Sliquid Answered:
We will be restocking all of our products throughout August and September, including Sliquid Silk.
2021-07-20 09:59
Mandy Asked: Pricing
I have been buying your feminine wash on Amazon for several years. It has always ranged in price from $9 to $12. The last time I bought it was three months ago and it was $12. Now I looked today and it's $22. It went up 100% in price over the span of three months…?? This is totally crazy & unfair to consumer. Are you aware of this price gouging on your product?
Sliquid Answered:
Hello, Amazon is all third party sellers, and we do not have control over the pricing there. We do not sell directly to Amazon or on Amazon ourselves.
2021-07-07 12:07
Meyers Asked: Expiry Date Essentials Lube Cube
Hi how do I tell what is the manufacturing/expiry date on the Essential Lube Cube?
Sliquid Answered:
Each individual sample in the box will have a lot code on it. The lot code will represent the day and year of manufacture.

Expiration date for pillow packs is 5 years from manufacture date.
2021-07-07 12:06
Ali Asked: Pump bottle?
Do any of your lubricants come with a pump top bottle? If not, do you have an idea of what size pump might fit?
Sliquid Answered:
Hello, our 4.2 and 8.5oz bottles will take a 24/410 pump. We do not sell our lubricant products with pumps included.
2021-06-28 11:48
Maia Asked: Hot tub
What product(s) would you recommend as a lubricant for using in a hot tub?
Sliquid Answered:
Hello,

Sliquid Silver is the only fully waterproof lubricant we offer.
« First
‹ Previous
1
9
10
11
12
13
21
71
Next ›
Last »