Looking for answers?
Ask a question here.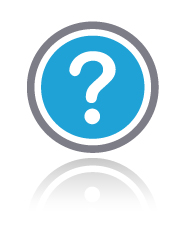 Think others might have the same question? Fill out the form below to post a question directly to the Sliquid site! If you would prefer to ask a question privately, make sure to select "No" below, or give us a call at (800) SLIQUID, or follow this link to email us directly.
Please note, questions posted here are typically answered on a weekly basis. If you need a quick response, please reach out directly.
See What People Have Asked So Far
2021-08-27 11:51
Morgan Asked: Restock
I want to get the 8oz H20 sliquid, but all I see in stock are 2oz. Should I wait for a restock or grab the 2oz while I can? I don't want to miss out but at the same time I want a bottle that will last. Should I expect more soon?Thanks so much
Sliquid Answered:
We are expecting to have the H2O 4.2oz later today, or possibly Monday, and the 8oz later next week.
2021-08-23 04:47
Sliq Asked: Yeast infection
I used sliquid vaginal moisturizer and now I have a yeast infection. Is this a common side effect?.
Sliquid Answered:
Hello,

This is not a common side effect of our products, as we specifically formulate sugar derivative free for all our products, including our Satin Moisturizer.

All of our products are verified with 3rd party micro testing during batching and after bottling.
2021-08-17 11:57
Brandon Asked: Supply issues?
Hi Sliquid. LOVE LOVE LOVE your stuff. I notice that Sassy and H20 are out of stock right now. Do you expect that to change soon?
Thanks
Brandon
Sliquid Answered:
Hi Brandon, we should start to see those items coming back into stock over the next couple of weeks.
2021-08-06 04:33
Martine Asked: Out of stock everywhere
I have trouble finding your products. Everywhere it's out of stock (including on your website). Why is that? Is there an issue with your production? And also when will they be available again?
Sliquid Answered:
Products should begin returning to stock next week.
2021-07-30 05:13
H Asked: Sassy Stock
Do you know when Sassy 8.5 oz bottles will be back in stock? I have been checking in to your site every so often and they are always sold out. They are also out of stock on the partner online stores I have looked at. I saw some on Amazon, but I am skeptical of the seller and they are extremely marked up. Has the product been discontinued?
Sliquid Answered:
Nothing has been discontinued, and we should see restocking starting in the next week or so.
2021-07-30 05:12
Shanna Asked: Do you no longer sell Sliquid Silk products
We have just recently discovered your silk product and are in love with it. We are needing to order more. We have had issues in the past with other manufacturer products causing irritation and stickiness. If you no longer make it can you please suggest an alternative?
Sliquid Answered:
We will be restocking all of our products throughout August and September, including Sliquid Silk.
« First
‹ Previous
1
7
8
9
10
11
19
70
Next ›
Last »