Looking for answers?
Ask a question here.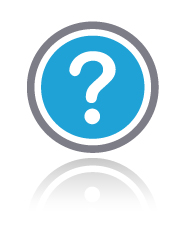 Think others might have the same question? Fill out the form below to post a question directly to the Sliquid site! If you would prefer to ask a question privately, make sure to select "No" below, or give us a call at (800) SLIQUID, or follow this link to email us directly.
Please note, questions posted here are typically answered on a weekly basis. If you need a quick response, please reach out directly.
See What People Have Asked So Far
2021-09-27 12:08
Franca Asked: Difference btw Natural – Sliquid Organics and Natural – Sliquid Organics gel
Dear Madam/Sir, I am a transgender woman and I'm interested in using your Natural – Sliquid Organics lubricant. After my surgery, I'll have to use it 4x times per day to dilate my neovagina. A neovagina is built by inversted penis skin. I would like to ask, which product you'd advise me to use and what is the difference between "Natural – Sliquid Organics" with gel and without gel. I'll apply it to a dilator / dildo made of hard silicone. Thanks for your help, Franca from Germany
Sliquid Answered:
Hello,

I would suggest either Sliquid Satin or if you prefer the Organics products, the Sliquid Organics Natural Gel. The only difference between Organics Natural and Natural Gel is the thickness.

Natural Gel is currently in stock, Satin is not.
2021-09-21 12:53
Em Asked: Packaging?
Is the packaging that orders are shipped in discreet?
Sliquid Answered:
Yes, our packaging is discreet. USPS and Fedex will not list our name in the return address.
2021-09-21 12:52
Philip Asked: Discreet packaging?
Do you use discreet packaging when shipping products?
Sliquid Answered:
Yes, our packaging is discreet. If you choose USPS or Fedex, our name will not be in the return address.
2021-09-21 12:48
t Asked: Availability
What is the ETA on general availability of sliquid products? I have no interest in buying travel-size 2oz bottles at high prices and am wondering whether the larger 8.5oz sizes will be produced again.
Sliquid Answered:
Many of the larger items are now in stock. More are coming over the next few weeks.
2021-09-21 12:47
Nov Asked: Numbing?
Hello! Just wanted to ask if your original sliquid h2o has any numbing properties, or if you have lubricants with numbing agents in them?
Thanks!
Sliquid Answered:
Sliquid does not make any lubricants with numbing effects. We do offer Ride Rock, which is meant for male desensitization.
2021-09-21 12:45
Qwerty Asked: Sliquid sassy 8oz restock
When will the 8oz sassy bottles be back in stock. It seems to be out for months now and only 2oz bottles available.
Sliquid Answered:
All sizes of Sassy are now back in stock.
« First
‹ Previous
1
6
7
8
9
10
18
71
Next ›
Last »