Looking for answers?
Ask a question here.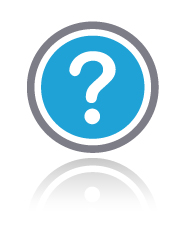 Think others might have the same question? Fill out the form below to post a question directly to the Sliquid site! If you would prefer to ask a question privately, make sure to select "No" below, or give us a call at (800) SLIQUID, or follow this link to email us directly.
See What People Have Asked So Far
2020-03-03 06:01
JamesX Asked: Sliquid Silk With Silicone Sex Toys
Hi!

Due to the presence of silicone in the Silk lube, would it be bad to use with silicone sex toys?

Thanks!
James W
Sliquid Answered:
It is always best to err on the side of caution with toys that you don't want to risk being damaged. Silk has been used with some silicone toys previously with no ill effects.
2020-03-03 05:59
Tony Asked: Are MSDS available for your products
Our business has a very strict rule that any products we bring in or keep on site must have accompanying MSDS for the products. Are they available for your products and if so which ones?
Sliquid Answered:
MSDS sheets are available. Please contact your sales rep for access.
2020-03-03 05:58
Genevieve Asked: pH and Osmolality
Could you tell me what the pH and osmolality of your H2O – Sliquid Naturals.
pH balanced: (4.0 – 4.4 pH)
Osmolality: ???????
Thank you so very much!
Sliquid Answered:
All Sliquid products are below 1200 mOsm/kg, typically in the 500 – 600 range.
2020-03-03 05:57
Cheyenne Asked: Freezing
Hello

Is Sliquid H2O Natural Intimate Lubricant affected by freezing?

Thanks!
Sliquid Answered:
Freezing can cause the product to become watery when thawed.
2020-02-03 04:33
Barb Asked: "L Arginine free"
Some people need to avoid L argentine for health reasons. one of your product states "L Arginine free". Can you please provide me a list of your items that do contain L arginine so that I can avoid them. Thank you
Sliquid Answered:
No Sliquid products contain L Arginine.
2020-01-30 10:22
Jon Asked: Use with Condoms
What types of sliquid lubricant are not okay use with latex or polyisoprene condoms? Would using Silk be okay? I want to pick a style that works for us and makes my partner's skin look "wet" or "oily" and want to know which would work best for this.
Sliquid Answered:
Sliquid products are safe with all condoms. Sliquid Silver will be the best product to give skin the "wet or oily" look.
« First
‹ Previous
1
8
9
10
11
12
20
55
Next ›
Last »