Looking for answers?
Ask a question here.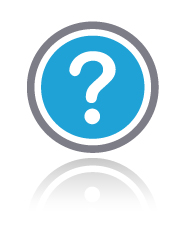 Think others might have the same question? Fill out the form below to post a question directly to the Sliquid site! If you would prefer to ask a question privately, make sure to select "No" below, or give us a call at (800) SLIQUID, or follow this link to email us directly.
Please note, questions posted here are typically answered on a weekly basis. If you need a quick response, please reach out directly.
See What People Have Asked So Far
2022-03-15 05:08
BW Asked: expiration date
Does Sliquid Natural Intimate Lubricant have an expiration date or best by date? The container does not bear any such date. The product is about 4 years old and has been stored indoors, climate controlled, and in a dark area when not actually in use.
Sliquid Answered:
The lot code and expiration are on the bottom of the bottle. For lubricants, the unopened shelf life is 3 years, and 6 to 12 months once opened.
2022-03-15 05:03
Patty Asked: Fertility friendly lubricant
My husband and I will be trying to get pregnant again soon. Which lube would be best to use that won't affect our chance of getting pregnant. Thanks!
Sliquid Answered:
Hello, Sliquid has not performed any sperm motility testing ourselves – we would suggest taking your preferred bottle to you OB/GYN for a consult.
2022-03-04 10:46
J Asked: Frozen Sliquid??
The Sliquid product was frozen due to weather conditions outside by our mailbox. Does this cause any problems or the product? Its the Organic version, to be specific. Thank you.
Sliquid Answered:
Thaw slowly and there should be no problems.
2022-02-22 10:15
Steve Asked: Natural Gel and Hormone Levels
Hi,

Please could you let me know if the Natural Gel has any effect on raising female hormone estrogen levels?

Thanks
Steve
Sliquid Answered:
Some of the organic extracts in Natural Gel can boost estrogen in a persons diet, but it is unlikely in such small amounts in a lubricant. I would suggest consulting with you doctor about your specific issue.
2022-02-10 04:13
SALTY Asked: SAMPLE SIZE
do you sell sample sizes
Sliquid Answered:
Yes, there are sample packs and individual products also have sample sizes available in packs of 10 on the product pages.
2022-01-24 03:48
Luber Asked: About packaging
I'm a Canadian shopper looking at your water-based stuff and I was wondering what the packaging would look like coming in. Is the box discreet? And should I worry about what is listed on the box for customs?
Sliquid Answered:
Our packaging is discreet, however the customs paperwork (attached to the box, but not showing) will list the products ordered.
« First
‹ Previous
1
8
9
10
11
12
20
77
Next ›
Last »