Looking for answers?
Ask a question here.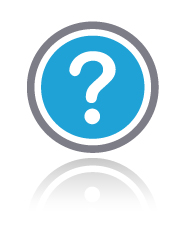 Think others might have the same question? Fill out the form below to post a question directly to the Sliquid site! If you would prefer to ask a question privately, make sure to select "No" below, or give us a call at (800) SLIQUID, or follow this link to email us directly.
See What People Have Asked So Far
2019-11-26 03:03
Jj Asked: Massage oil
Can the massage oil be used as a lubricant also?
Sliquid Answered:
Hello, we typically tell our customers to use the massage oil for topical use only. If you have used oils internally before with no issue, our massage oils will be fine for you.
2019-11-26 12:33
Zoe Asked: Citric acid free sliquids
Many people with allergies or eczema react adversely to citric acids. Do you have any lubricants without them?
Sliquid Answered:
Hello, the only lubricants that we carry that would not include citric acid is Sliquid Naturals Silver. It is 100% medical grade silicone lubricant. If you have any other questions please let us know.
2019-11-01 12:31
Babz Asked: Sliquid use with silicone toys
Are the Sliquid lubes able to be used with Silicone toys or silicone products?
Sliquid Answered:
Hello, the best to use with silicone toys are Sliquid Naturals- H2O, Sassy, Sea, and Sizzle. Sliquid Organics- Natural, Natural Gel, Oceanics, and Sensation. Let us know if you need any thing else.
2019-10-28 04:59
Ray Asked: Sliquid Silk with Silicone toys
Is it possible to use Sliquid Silk with silicone toys?
My concern stems from the fact that it has a bit of silicone.
If it is only for certain types of silicone, which types are and are not compatible?
Sliquid Answered:
Hello, it depends on the quality of the toy. We suggest doing doing an base area test to the toy to check for any change. Thank you!
2019-10-28 04:53
Jazzieeeeee Asked: Expiration
Does your product expire?
Sliquid Answered:
Hello, Yes they do. Once opened you have 1 year, and unopened is 3 years depending on storage conditions.
2019-10-28 04:48
Rebecca Asked: Amazon??
Hi, I'm seeing your products under an account on Amazon for around $13, but on your website the same product is $22. Is it a fake account?
Sliquid Answered:
Hello, we do not directly sell our products through Amazon. If you're concern, we suggest order through Sliquid.com.
« First
‹ Previous
1
2
10
11
12
13
14
22
54
Next ›
Last »