Looking for answers?
Ask a question here.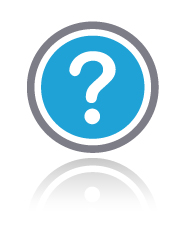 Think others might have the same question? Fill out the form below to post a question directly to the Sliquid site! If you would prefer to ask a question privately, make sure to select "No" below, or give us a call at (800) SLIQUID, or follow this link to email us directly.
Please note, questions posted here are typically answered on a weekly basis. If you need a quick response, please reach out directly.
See What People Have Asked So Far
2020-10-19 03:09
Kaile Asked: Storage/Container Question
Hey there! I'm a long time user and fan of your products. I've been considering keeping my personal lubricant of choice in a glass, reusable hand pump container (like for hand soap or lotion) and was curious if there would be any decrease in quality or shelf life if I poured a new bottle of Sliquid into a disinfected new container? Thanks for reading!
Sliquid Answered:
Thank you for your longtime support!

As long as glass bottle is completely free of anything that could add a protein or bacteria, you should be ok for storage … however the meter is running when you pull off that heat seal under the disk cap. Pumps allow air to circulate through the formula, and that could shorten the shelf life by half. If you keep in a cool dark place, and use the bottle within a few months … you should be fine!

Stay healthy & safe!
2020-10-12 12:37
Moskito Asked: Max. Temp. for Sliquid organics
Can we keep this product at temperature aroud 40 celcius (100F) without altering it ? If so how long time ?
Sliquid Answered:
The ideal storage range is 65 – 85 F.

Storing at a higher temperature than 85 will reduce the products life.
2020-09-30 09:51
Mel Asked: Freight
Cost for shipping Sliquid 8oz to Orlando FL
Sliquid Answered:
Hi Mel,

It depends on the method you choose, but if you buy a single 8.5oz bottle and choose first class mail, it will be around $5.50. There is a shipping calculator built into the cart that will allow you to see all the options available before checking out.
2020-09-23 05:41
Laura Asked: Source of your Citric Acid
I noticed that citric acid is a common ingredient in your lubes. Do you know the source of your citric acid?
Sliquid Answered:
Our citric acid is derived from cassava root.
2020-09-04 03:38
Nicole Asked: Sustainability
What is Sliquid doing to be more sustainable, if anything? I am looking for an all-natural lubricant and this seems like a lovely product, but as an environmentally-conscious woman, I want to support brands who share an interest in helping the planet and minimizing waste where possible. Is there any sort of solutions being talked about? Perhaps using glass, recycled plastic, sugarcane plastic, or maybe a recycling program?
Sliquid Answered:
Thank you for your note … Keeping businesses accountable is welcomed by our crew!

Outside of using recyclable materials, for all of our packaging and recycled paper stock whenever possible for our printed materials, we also have stepped up our Green Initiatives in our offices.

Every light bulb (there are many) are low watt LED, low flow toilets have been swapped in some of our bathrooms, our warehouse reuses packaging from outside vendors, and we have eliminated traditional styrofoam packing peanuts with a recycled Green Version or Crumpled paper for small package orders.

In addition … Our roof is painted with a very efficient Solarflex White paint, which keeps our 16,000 sf warehouse cooler, without the use of additional AC units. It's Dallas, so you can imagine how brutal the sun is!

We are quite conscious of lowering our Carbon Footprint, and we strive to keep as Green as possible!
2020-09-04 03:36
Christina Asked: Discreet shipping?
Hi,
Looking to purchase some items but want to inquire to see if the package will be discreet?

Thanks!
Sliquid Answered:
Hello,

If you chose USPS as your shipping method, there will be no identifying marks on your package. UPS will include our name in the return address.
« First
‹ Previous
1
12
20
21
22
23
24
32
72
Next ›
Last »