Looking for answers?
Ask a question here.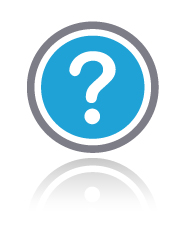 Think others might have the same question? Fill out the form below to post a question directly to the Sliquid site! If you would prefer to ask a question privately, make sure to select "No" below, or give us a call at (800) SLIQUID, or follow this link to email us directly.
Please note, questions posted here are typically answered on a weekly basis. If you need a quick response, please reach out directly.
See What People Have Asked So Far
2020-09-04 03:38
Nicole Asked: Sustainability
What is Sliquid doing to be more sustainable, if anything? I am looking for an all-natural lubricant and this seems like a lovely product, but as an environmentally-conscious woman, I want to support brands who share an interest in helping the planet and minimizing waste where possible. Is there any sort of solutions being talked about? Perhaps using glass, recycled plastic, sugarcane plastic, or maybe a recycling program?
Sliquid Answered:
Thank you for your note … Keeping businesses accountable is welcomed by our crew!

Outside of using recyclable materials, for all of our packaging and recycled paper stock whenever possible for our printed materials, we also have stepped up our Green Initiatives in our offices.

Every light bulb (there are many) are low watt LED, low flow toilets have been swapped in some of our bathrooms, our warehouse reuses packaging from outside vendors, and we have eliminated traditional styrofoam packing peanuts with a recycled Green Version or Crumpled paper for small package orders.

In addition … Our roof is painted with a very efficient Solarflex White paint, which keeps our 16,000 sf warehouse cooler, without the use of additional AC units. It's Dallas, so you can imagine how brutal the sun is!

We are quite conscious of lowering our Carbon Footprint, and we strive to keep as Green as possible!
2020-09-04 03:36
Christina Asked: Discreet shipping?
Hi,
Looking to purchase some items but want to inquire to see if the package will be discreet?

Thanks!
Sliquid Answered:
Hello,

If you chose USPS as your shipping method, there will be no identifying marks on your package. UPS will include our name in the return address.
2020-09-04 03:35
Serendipity Asked: Edible?
Which products are edible – safe for oral sex?
Sliquid Answered:
All of our products are safe for oral sex, but the Swirl line is made specifically for this purpose.
2020-09-04 03:34
Mel Asked: Organics v Naturals
Other than the fact that your Organics line is obviously organic, how significant is the difference between your organic and naturals line? Ex: is your Organics silk just an organic version of the Natural Silk, or is the ingredient list and formula different? Will they feel the same? Ditto the Organic Gel v Sassy.
Sliquid Answered:
There is a similar product for each line. The base formula between Organics is different, with Organics being aloe based.

H2O – Organics Natural

Sassy – Organics Natural Gel

Sea – Organics Oceanics

Silk – Organics Silk

Sizzle – Organics Sensation
2020-09-04 03:19
Deb Asked: Soy
Do your products contain soy and/or gluten derivatives?
Sliquid Answered:
No, they do not.
2020-08-28 03:24
V Asked: Sassy sold out everywhere?
Been looking for Sliquid Sassy for several months now, but, like I said, it seems to be sold out everywhere – even your site. It's like none is being made – are you ever going to be making any more?
Sliquid Answered:
Hi V. Sassy has been out of stock for about a month now. We expect it back in stock some time next week. You can sign up to be notified at https://sliquid.com/shop/sliquid-naturals/naturals-water-based/sassy-sliquid-naturals/
« First
‹ Previous
1
11
19
20
21
22
23
31
70
Next ›
Last »