Looking for answers?
Ask a question here.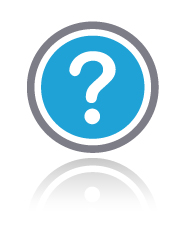 Think others might have the same question? Fill out the form below to post a question directly to the Sliquid site! If you would prefer to ask a question privately, make sure to select "No" below, or give us a call at (800) SLIQUID, or follow this link to email us directly.
See What People Have Asked So Far
2019-03-04 02:36
cunicorn Asked: Sliquid Balance- massage oils
i would like to purchase a massage oil but wasnt sure if these are permitable inside the vagina. not that it would be used as lube, but i just wanted to be sure if it were to get near or some inside, like during a butt massage. would it irritate the vagina and should i wash it out right away? or would a small amount be okay
Sliquid Answered:
Yes, it'll be okay if some of the massage oil gets near or inside the vagina. We do not recommend using the massage oil as a lubricant. I hope that I was able to answer all of your questions. Let us know if we can answer any further questions.
2019-02-26 12:59
Colleen Asked: Sensitive Skin
Absolutely love your Oceanics Botanically Infused lubricant with carrageenan, sari and wakame. It's just right on my sensitive skin, never causes itching, stickiness or allergic reaction. Where can I get a new bottle?
Sliquid Answered:
Hi Colleen.  We are happy to hear that you enjoy our products!  You can order your next Sliquid purchase on this site, or visit one of your local retailers which can be found on our Store Locator page at https://sliquid.com/sliquid-retailers/store-locator/.
2019-02-25 04:32
Harriet Asked: Recommend
Looking for the longest lasting lube for vaginal and anal sex that has either no taste or sweet taste
Sliquid Answered:
Hi Harriet, Thank you for your question. Our longest lasting lubricant would be Sliquid Silver. It's a silicone-based lubricant and a little bit does go a long way so you won't have to worry about re-applying.  This product will taste like silicone but has no added flavoring.
2019-02-22 05:28
Zev Asked: How to compare lube features & compatibility
Can you PLEASE make a compatibility chart to compare your lubricants? This would solve so many questions quicker than any other medium here.
Sliquid Answered:
That is something we are working on. We do offer on our website a Quiz 101, that'll ask you a few questions on what you prefer in a lubricant then match you with the best lubricant for yourself. Here's the link to that quiz:  sliquid.com/sliquid-101

Thank you for your inquiry hopefully that can help. If you have any further questions, just contact us.
2019-02-20 11:55
rigadoog Asked: Is Silk lube safe to use with a silicone male masturbator?
Title, also, can I be sure I am buying a genuine product if i buy through amazon? Hate waiting for shipping ;p
Sliquid Answered:
We do not suggest using pure silicone on silicone toys, as this can erode the surface. However, Sliquid Silk contains a small 9% infusion of silicone in a water base with cream emollients, which makes it less likely to affect "hard", platinum-cured silicone devices. Should you chose to use Sliquid Silk with your silicone toy, we suggest spot-testing the device and seeing if there is an interaction. This may take several tries and should not be attempted on "soft" silicone toys (ie. cyberskin, etc.). Sliquid does not sell to, or on, Amazon; however, there are sellers who carry our products and have purchased via a third party. We suggest our customers purchase Sliquid products at sliquid.com to ensure you receive the best quality product.
2019-02-20 11:46
Sco Asked: Expired?
I recently found an unused bottle of Sliquid H2O that got lost in the back of my drawer, and the bottom of it says expires December 2017. Is it safe to use? Or should I just throw it out.
Sliquid Answered:
The best practice when using lubricants on your most intimate parts is to discard expired product and purchase a new bottle. Sliquid runs sales often, which can be found on our website or by signing up for our newsletter.
« First
‹ Previous
1
11
19
20
21
22
23
31
55
Next ›
Last »