Looking for answers?
Ask a question here.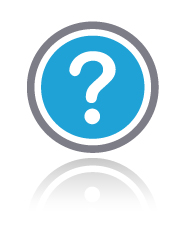 Think others might have the same question? Fill out the form below to post a question directly to the Sliquid site! If you would prefer to ask a question privately, make sure to select "No" below, or give us a call at (800) SLIQUID, or follow this link to email us directly.
Please note, questions posted here are typically answered on a weekly basis. If you need a quick response, please reach out directly.
See What People Have Asked So Far
2021-03-05 10:00
The Gut Diva Asked: Safety
Hello, I have a Colonics MediSpa and a client is asking if they can use your product during their Colonic session. Although I called the manufacturer I didn't get a very clear answer as for they are unfamiliar with your product. One concern they had was whether this silicone based lubricant could stain my fiberglass bed on which the colonic is performed. And if the product would wash away since it is water proof. Can you tell me if this Sliquid lubricant is staining to fiberglass surfaces and how does it wash away and is there any issues that it could cause with plumbing?
Sliquid Answered:
Hello,

Silicone lubricants can stain porous surfaces – I'm not sure exactly what type of material your bed is, but if it can absorb a liquid, it has the potential to stain.

Cleaning up will require soap and water. Plumbing will not be affected.
2021-03-05 09:53
Morty Asked: Is bodyworx water based the same as sliquid sea?
I see the ingredients for bodyworx water based is the same as sliquid sea. Is the formula of bodyworx exactly the same proportions, PH etc as sea and just as suitable for women? Just different packaging/marketing?
Sliquid Answered:
Yes, the packaging / marketing is the only difference between those items.
2021-02-25 05:21
chris Asked: osmolality
What is the osmolality of your hybrid lube that combines your H2O with a little bit of silicone?
Sliquid Answered:
All Sliquid lubricants are less than 1200mOsm/kg, and typically fall in the 500 – 800 range.
2021-02-23 11:53
Nat Asked: Polyisoprene condoms
Is sliquid h20 compatible with polyisoprene condoms?
Sliquid Answered:
Yes, it is compatible.
2021-02-23 11:52
April Asked: Ph balance
Very very sensitive inside the private area. Which lubricant is best with maintaining the pH balance? I have been using Sassy for many years w no reactions but recently, I have noticed odor after intercourse. Thanks
Sliquid Answered:
Sassy and H2O are the best options for very sensitive people.
2021-02-23 11:47
dayze Asked: pH balanced anal lube
Are any of your lubes pH balanced for anal play? After lots of searching, I'm struggling to find any natural lube with a pH between 5.5 to 7. Even your highly recommended anal lube "sassy" is labelled as 4.1-4.4 pH. A guide that I found online from 2015 says 3 of your lubes had a pH of 6, but should I assume the formulas have changed and are no longer that same pH? (they were "satin", "organics natural", and "organics oceanics")
Sliquid Answered:
Sassy was 6.0 for a brief period, but we changed it back to 4.1 – 4.4 due to customer feedback. All of our water based and aloe based lubricants are in the 4.1 to 4.4 range.
« First
‹ Previous
1
11
19
20
21
22
23
31
75
Next ›
Last »