Looking for answers?
Ask a question here.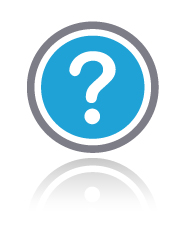 Think others might have the same question? Fill out the form below to post a question directly to the Sliquid site! If you would prefer to ask a question privately, make sure to select "No" below, or give us a call at (800) SLIQUID, or follow this link to email us directly.
Please note, questions posted here are typically answered on a weekly basis. If you need a quick response, please reach out directly.
See What People Have Asked So Far
2021-05-13 12:18
mintyj2 Asked: Anal lube with correct pH
Hello, please could you let me know if you have an anal lubricant with a PH suitable for the rectum, so between 5.5 and 7? I note that Sassy's pH is 4.4, which is suitable for the vagina but can damage rectal tissue. For more info, please see page 4 of the WHO article https://apps.who.int/iris/handle/10665/76580

Thanks, minty
Sliquid Answered:
Hello,

Currently all of out lubricants fall in the 4.1 to 4.4 range.
2021-05-13 12:14
kat Asked: safe to use massage oil during sex
Can your massage oils be used for sexual encounters during massage safely?
Sliquid Answered:
We do not recommend using oils for penetrative sex, but many people have no issues doing so.
2021-05-13 12:13
Anon Asked: Sample Sizes?
I noticed certain swirl flavors aren't available in the smallest size (2oz I think). Do you ever stock these in small sizes or are they always unavailable? Was specifically hoping for the pink lemonade flavor!
Sliquid Answered:
Hello,

Only 4 of our flavors come in the 2oz size – Cherry Vanilla, Green Apple, Blue Raspberry and Strawberry Pomegranate.
2021-05-04 05:13
Dot Asked: Is unopened bottle of Sliquid safe to use after date on bottom of bottle?
I have a full, unopened bottle of Sliquid with 10-20-19 date on the bottom of the bottle. Is this the manufacture date or expiration date? Is it safe to use beyond this date?
Sliquid Answered:
The date on the bottom is the expiration date, which is 3 years after the manufacture date. Unless the product is silicone, I would suggest replacing the product with a new bottle.
2021-05-04 05:11
Kayla Asked: Osmolality
Hi what is the osmolality level of sliquid natural h20?
Sliquid Answered:
Hello, all Sliquid lubricants are under 1200 mOsm/kg. H2O is around 500.
2021-04-14 10:38
me Asked: Massage oil use
Are the massage oils safe to use as sexual lubricants?
Sliquid Answered:
We do not suggest using oils internally, as they may cause issue with some people. If you have used oils, especially coconut oil as a lubricant before with no issues, you can likely use our oils internally.
« First
‹ Previous
1
3
11
12
13
14
15
23
70
Next ›
Last »