Looking for answers?
Ask a question here.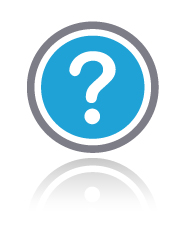 Think others might have the same question? Fill out the form below to post a question directly to the Sliquid site! If you would prefer to ask a question privately, make sure to select "No" below, or give us a call at (800) SLIQUID, or follow this link to email us directly.
Please note, questions posted here are typically answered on a weekly basis. If you need a quick response, please reach out directly.
See What People Have Asked So Far
2023-07-24 10:28
SJ Asked: Searchability
Are these questions searchable? 75 pages is way too many to search through to see if your question has already been asked.
Sliquid Answered:
Unfortunately, the section does not have a search function; however, we encourage you to reach out to info@sliquid.com with any questions you may have. Our customer care team is always happy to assist.
2023-07-24 10:14
A D Asked: Cotton cellulose testing
My question is in regards to the cotton cellulose that is used in sliquid products. My concern is that Cotton is one of the most chemically intensive crops in the world. Seven of the 15 pesticides commonly used on cotton in the United States are listed as "possible," "likely," "probable" or "known" human carcinogens by the Environmental Protection Agency. And cotton defoliants are the most toxic farm chemicals currently on the market. How is sliquid making sure that these harmful chemicals aren't in the products that have plant cellulose from cotton? Is the cellulose from cotton tested for these toxic chemicals? I absolutely love the sliquid h20 but have reservations about continuing use if theres no assurance that these carcinogenic chemicals are not in the cellulose. Thank you for your time.
Sliquid Answered:
The cotton used in our products is organically sourced cotton.
2023-07-21 02:21
SJ Asked: Moisturizer?
Does Sliquid make a vegan-friendly vaginal moisturizer?
Sliquid Answered:
Absolutely! Sliquid Naturals Satin is formulated to be an effective daily moisturizer. It can also be used for intimacy.
2023-07-21 02:17
Discreet Asked: Which of your lubes are condom safe?
I'm wondering which of your lubes are condom safe
Sliquid Answered:
All of our lubricants are safe to use with condoms. The only Sliquid product that you should not use with a condom would be Sliquid Soul Organic Coconut Oil Moisturizer. Soul is not meant to be used as a lubricant with or without a condom.
2023-07-21 02:09
ben Asked: delivery time
how long will it take to deliver in Miami?
Sliquid Answered:
USPS First Class mail (under 1 lb.) takes 2-6 days. USPS Priority (over 1 lb.) takes 1-4 days. You may also choose FedEx 2-Day, which takes at least 2 days to be delivered. Shipments are processed daily, throughout the day. Shipments are not processed on Saturdays or Sundays. Due to any delays that may occur with the carrier once the shipment has left our warehouse, these timeframes are subject to change.
2023-07-21 02:04
Lucky Asked: Oversea shipping
Hi, i'm from Viet Nam. Do you ship to here and how much is the cost? Thank you
Sliquid Answered:
Currently, we do not ship to Vietnam.
« First
‹ Previous
1
2
3
4
5
13
78
Next ›
Last »