Ask a Question
Looking for answers?
Ask a question here.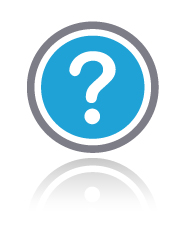 Think others might have the same question? Fill out the form below to post a question directly to the Sliquid site! If you would prefer to ask a question privately, make sure to select "No" below, or give us a call at (800) SLIQUID, or follow this link to email us directly.
See What People Have Asked So Far
2020-08-28 03:24
V Asked: Sassy sold out everywhere?
Been looking for Sliquid Sassy for several months now, but, like I said, it seems to be sold out everywhere – even your site. It's like none is being made – are you ever going to be making any more?
Sliquid Answered:
Hi V. Sassy has been out of stock for about a month now. We expect it back in stock some time next week. You can sign up to be notified at https://sliquid.com/shop/sliquid-naturals/naturals-water-based/sassy-sliquid-naturals/
2020-08-20 05:57
worried about junk mail Asked: Is my address private?
Just making sure my address won't get sold to third parties?
Sliquid Answered:
All of your personal information is completely private and will not be sold or given to any third party.
2020-08-20 05:56
TheReverend Asked: Silk and silicone toys
Is Silk safe to use with silicone toys?
Sliquid Answered:
Silk is safe to use with higher end silicone toys, usually those that are platinum cured. Softer silicone toys are more likely to interact. We suggest testing a spot on the base of the toy, or using a water based product.
2020-08-10 12:49
Cori Asked: Toy cleaner
Is the Shine Toy Cleaner safe to use on silicone toys?
Sliquid Answered:
Yes, it is safe for silicone toys.
2020-07-15 12:25
Bill Asked: Massage oils questions
Hello:

I'm wondering if your massage oils can also be used as a lubricant for sex safely and also for toys? I recently received some samples and really enjoyed them. We didn't intend on using it as lube, but things happen.
Sliquid Answered:
We do not recommend using oils internally as a lubricant, as it can cause issues for some people. That being said, many people use natural oils like coconut oil as a lubricant regularly with no complications. It comes down to your personal body chemistry.
2020-07-10 05:34
Taylor Asked: Difference between products
What is the difference between H20, Sassy, Sea, and Silk Silquid Naturals, please. Thanks. What I'm looking for is the smoothest Silquid without any additives or burning sensations products.
Thanks for your site and products. I've been using the Sassy.
Sliquid Answered:
H2O is the base formula for all of the others listed. Sassy is a thicker version of H2O, Silk blends H2O with silicone to make a hybrid. Sea adds seaweed extracts to H2O.
« First
‹ Previous
1
2
3
4
5
13
51
Next ›
Last »