Looking for answers?
Ask a question here.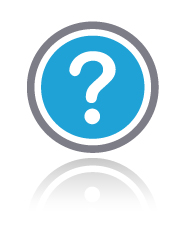 Think others might have the same question? Fill out the form below to post a question directly to the Sliquid site! If you would prefer to ask a question privately, make sure to select "No" below, or give us a call at (800) SLIQUID, or follow this link to email us directly.
Please note, questions posted here are typically answered on a weekly basis. If you need a quick response, please reach out directly.
See What People Have Asked So Far
2022-01-05 03:20
Wil Asked: Toys
Which of your products are "toy safe"? I've got the Sliq Silk that my local dealer recommended, but it doesn't specifically state toy safe.
Sliquid Answered:
Silk is safe for most toys – the exception would be some lower end silicone toys, or "soft" silicone toys. Our other water based or aloe lubricants are safe with all toys. Only hybrid or silicone lubricants have conflicts.
2021-12-23 04:13
John Asked: Gel got toys and expiry
Our sliquid organic is embarrassingly 2 years old. Should I dispose it?
Bought a new silicon skin Kelo Wave. Should we use sliquid organic gel as the preferred product?
Sliquid Answered:
Hello, our products have a 3 year shelf life unopened, and 6 to 12 months once opened. There is a shelf life expiration date on the bottom of the bottle. Organics Natural Gel is a great choice for use with toys.
2021-12-23 04:10
Nina Asked: Can you used Sliquid vegan with condoms
Are you able to use the vegan sliquid variation with latex condoms?
Sliquid Answered:
Yes, Sliquid lubricants are safe to use with latex.
2021-12-23 04:09
Ssassyq Asked: Sliquid Sassy for Vaginal Sex
Even though Sliquid Sassy is an anal lube, is it safe to use as for vaginal sex, too?
Sliquid Answered:
Yes, Sassy is safe for vaginal use.
2021-12-16 01:05
kelly Asked: How often can I use the silicone hybrid lube?
I really enjoy the silicon hybrid for anal sex. My question is, how often can I use this safely? Daily? Weekly? Do you know if it builds up in the body at all?

Thanks!
Sliquid Answered:
Hello, daily use is fine.
2021-12-07 11:41
Q Asked: Polyisoprene Condoms
Are ALL of your lube products compatible with Polyisoprene Condoms? Or if only a select few are compatible, which would those be?

Thanks!
Sliquid Answered:
All of our lubricants are compatible with polyisoprene condoms.
« First
‹ Previous
1
2
3
4
5
6
14
70
Next ›
Last »