Looking for answers?
Ask a question here.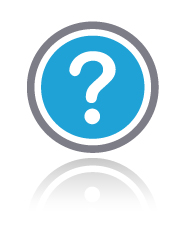 Think others might have the same question? Fill out the form below to post a question directly to the Sliquid site! If you would prefer to ask a question privately, make sure to select "No" below, or give us a call at (800) SLIQUID, or follow this link to email us directly.
Please note, questions posted here are typically answered on a weekly basis. If you need a quick response, please reach out directly.
See What People Have Asked So Far
2021-02-25 05:21
chris Asked: osmolality
What is the osmolality of your hybrid lube that combines your H2O with a little bit of silicone?
Sliquid Answered:
All Sliquid lubricants are less than 1200mOsm/kg, and typically fall in the 500 – 800 range.
2021-02-23 11:53
Nat Asked: Polyisoprene condoms
Is sliquid h20 compatible with polyisoprene condoms?
Sliquid Answered:
Yes, it is compatible.
2021-02-23 11:52
April Asked: Ph balance
Very very sensitive inside the private area. Which lubricant is best with maintaining the pH balance? I have been using Sassy for many years w no reactions but recently, I have noticed odor after intercourse. Thanks
Sliquid Answered:
Sassy and H2O are the best options for very sensitive people.
2021-02-23 11:47
dayze Asked: pH balanced anal lube
Are any of your lubes pH balanced for anal play? After lots of searching, I'm struggling to find any natural lube with a pH between 5.5 to 7. Even your highly recommended anal lube "sassy" is labelled as 4.1-4.4 pH. A guide that I found online from 2015 says 3 of your lubes had a pH of 6, but should I assume the formulas have changed and are no longer that same pH? (they were "satin", "organics natural", and "organics oceanics")
Sliquid Answered:
Sassy was 6.0 for a brief period, but we changed it back to 4.1 – 4.4 due to customer feedback. All of our water based and aloe based lubricants are in the 4.1 to 4.4 range.
2021-02-17 12:23
Duane Asked: Sensations in Cube?
Is the Organics – Sensations available in any of the sampler cubes?
Sliquid Answered:
Hello, the Sensations formula is not currently available in any of the sampler cubes.
2021-02-15 12:09
Andy Asked: Best natural Silicone product
What are the ingredients in your Silicone products ?
Sliquid Answered:
Cyclopentasiloxane, Dimethicone, and Dimethiconol
« First
‹ Previous
1
8
16
17
18
19
20
28
72
Next ›
Last »