Massage Cube
$14.00
This product is 100% free of DEA, gluten, glycerin, glycol, parabens, PEG, propylene glycol, sorbitol, and sulfates.  It is also 100% vegan-friendly, non-toxic, and hypoallergenic.
Naturally derived massage oils
Infused with organic botanical extracts
Aromatic scents to soothe, relax and invigorate
Description
The Massage Cube Sampler Pack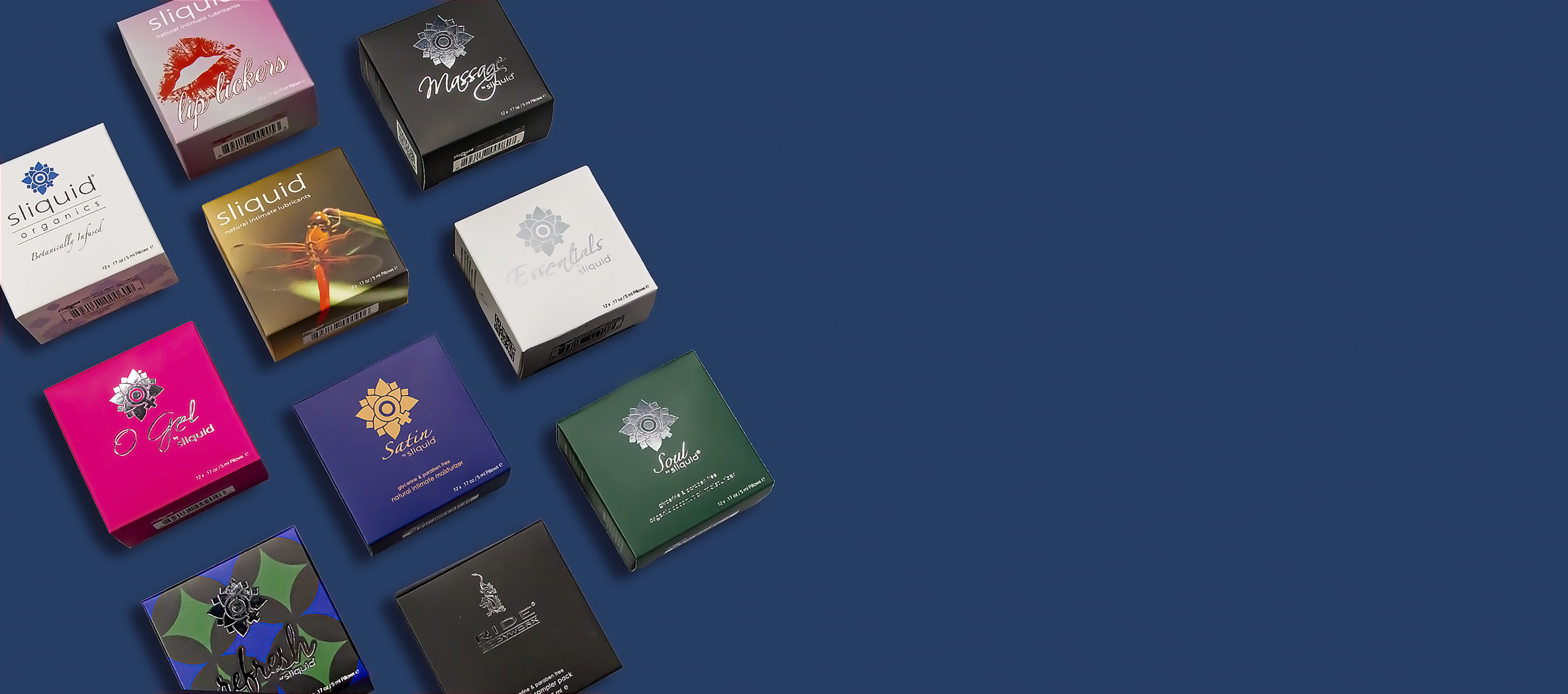 There are four different formulations in the Balance Collection Massage Oils, and the Massage Cube lets you try them all! Find your new favorite aromatherapy scent with this collection of 12 individual massage oil samples. Whether you are applying them to yourself or using them with a partner, each of our massage oils is designed to help align your mind, body, and spirit.
Balance Massage – Rejuvenation Ingredients
Sweet Almond Oil (Prunus Amygdalus), Coconut Oil (Cocos Nucifera), Grape Seed Oil (Vitus Vinifera), Sunflower Seed Oil (Helianthus Annuus), Macadamia Nut Oil (Macadamia Ternifolia), Jojoba Seed Oil (Simmondsia Chinesis), Mango & Shea Butter (Butyrosperum Parkii), Vitamin E (Tocopherol Acetate), Organic Extracts of Flax, Green Tea, Hibiscus & Aloe Barbadensis, Natural Essence of Mandarin (Citrus Reticulata), Natural Essence of Basil (Ocimum Basilcum)
Balance Massage – Tranquility Ingredients
Sweet Almond Oil (Prunus Amygdalus), Coconut Oil (Cocos Nucifera), Grape Seed Oil (Vitus Vinifera), Sunflower Seed Oil (Helianthus Annuus), Macadamia Nut Oil (Macadamia Ternifolia), Jojoba Seed Oil (Simmondsia Chinesis), Mango & Shea Butter (Butyrosperum Parkii), Vitamin E (Tocopherol Acetate), Organic Extracts of Flax, Green Tea, Hibiscus & Aloe Barbadensis, Natural Essence of Lime
Balance Massage – Serenity Ingredients
Sweet Almond Oil (Prunus Amygdalus), Coconut Oil (Cocos Nucifera), Grape Seed Oil (Vitus Vinifera), Sunflower Seed Oil (Helianthus Annuus), Macadamia Nut Oil (Macadamia Ternifolia), Jojoba Seed Oil (Simmondsia Chinesis), Mango & Shea Butter (Butyrosperum Parkii), Vitamin E (Tocopherol Acetate), Organic Extracts of Flax, Green Tea, Hibiscus & Aloe Barbadensis, Natural Essence of Vanilla
Balance Massage – Escape Ingredients
Sweet Almond Oil (Prunus Amygdalus), Coconut Oil (Cocos Nucifera), Grape Seed Oil (Vitus Vinifera), Sunflower Seed Oil (Helianthus Annuus), Macadamia Nut Oil (Macadamia Ternifolia), Jojoba Seed Oil (Simmondsia Chinesis), Mango & Shea Butter (Butyrosperum Parkii), Vitamin E (Tocopherol Acetate), Organic Extracts of Flax, Green Tea, Hibiscus & Aloe Barbadensis
Additional information
| | |
| --- | --- |
| Weight | .22 lbs |
| Dimensions | 2.75 × 1.5 × 2.75 in |
| Choose | Massage Cube |