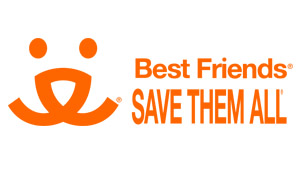 Best Friends Society
For over 30 years, Best Friends Animal Society has been running the nation's largest no-kill sanctuary for companion animals and building effective programs that reduce the number of animals entering shelters.
At the core of Best Friends' work is the dream that one day animals will no longer be killed in America's shelters. By implementing spay/neuter and trap-neuter-return (TNR) programs to reduce the number of animals who enter shelters, and increasing the number of people who adopt pets, we know we can end the killing. We know we can Save Them All.
https://bestfriends.org/
Go Back