Sliquid is pleased to be expanding The Balance Collection to two new scents to their existing bubble bath collection, Sliquid Soak.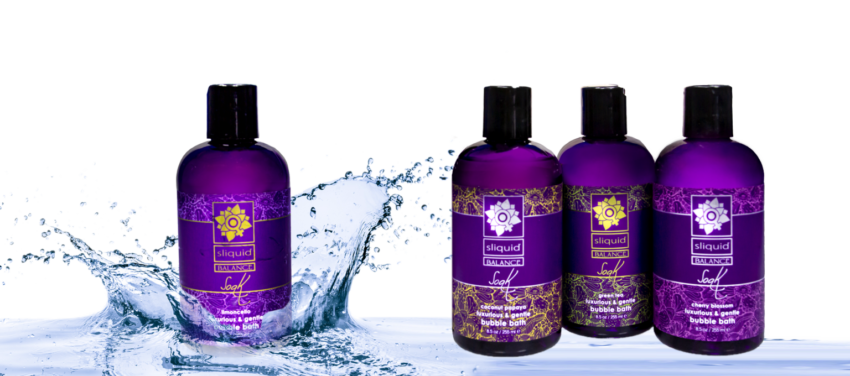 Following last year's successful debut of Cherry Blossom and Limoncello Soak, Sliquid is adding two new scent experiences to the spa-quality bubble bath line. The first new scent offers the essence of Green Tea, which has a calming aroma that provides a very relaxing experience. The second scent is the combination of Coconut Papaya, which offers a blast of refreshing fruit to awaken the senses and turn any warm bath into a tropical spa getaway.
"We knew Soak was going to be a runaway hit from the early development stages," says Dean Elliott, Founder and CEO of Sliquid. " It's by far the best bubble bath you will ever use. It's so natural, gentle, and creates so many bubbles, that even my kids love using it at bath time." Elliott also notes, "Now that Soak boasts 4 distinctively different scents, there really is a Soak for every type of person out there."
Formulated without any of the harsh chemicals usually associated with other bath products, the ingredients in Soak combine to offer a moisturizing soak experience. As with all Sliquid products, Soak is free of propylene glycol, glycerol, glycerine, Parabens, and is vegan-friendly with 100% Recyclable packaging. Sliquid products are proudly manufactured and bottled in the United States. Soak by Sliquid is ready to ship immediately to distribution and retail partners. For product and/or ordering information, please email sales@sliquid.com or visit Sliquid.com.