This month is quickly coming to a close – but before it does, we want to highlight a significant day and movement. May 28th marks the observance of Menstrual Hygiene Day. Landing on the 28th, this particular date is by no means insignificant; it signifies the 28 days in the menstrual cycle. Menstrual Hygiene Day was created to raise awareness of the millions of menstruators who are punished, shamed, and abused for a naturally occurring bodily function. In addition, this day also highlights the importance of menstrual health and wellness and the need for more gender equality in regard to menstruation. Many folks who menstruate worldwide do not have access to proper, safe, hygienic menstrual products, or do not live in conditions that are safe to menstruate.

The evolution of menstrual hygiene products has come a long way. We went from the invention of the pads and tampons to now having menstrual cups and period underwear. We have even begun to normalize free bleeding, something that is still considered a taboo choice, as well as a radical political statement. While menstrual health and wellness have become more widely discussed and normalized, people who menstruate are still affected negatively because of this normal bodily process. In many countries outside of the U.S. such as Sudan, Egypt & Palestine – some women and girls who menstruate are banned from sharing meals and community with others during their cycle. Some girls who menstruate, no matter their age, are considered "women", ready for marriage and pregnancy. This isn't just a menstrual health issue, it is a human rights issue.
Many brands currently in existence not only strive to provide quality, natural vulvovaginal hygiene products – but also use their knowledge, resources, and platforms to raise awareness, promote gender equality, and provide you with the tools needed to have a comfortable time of the month. Sliquid is one of these companies. Did you know that Sliquid is home to much more than just lube? Let us introduce to you some of our excellent bath and body products!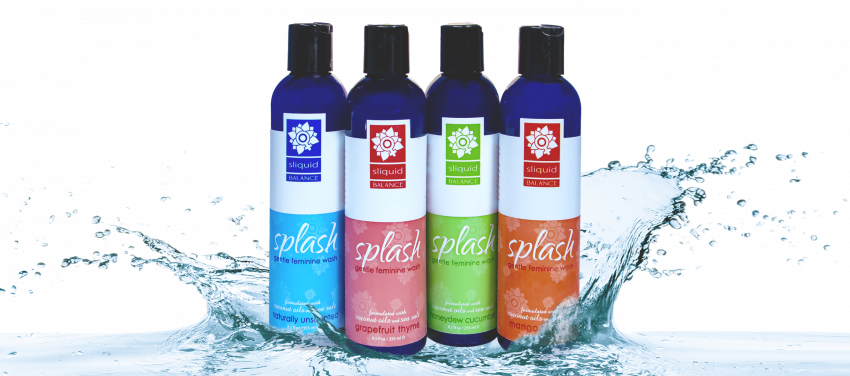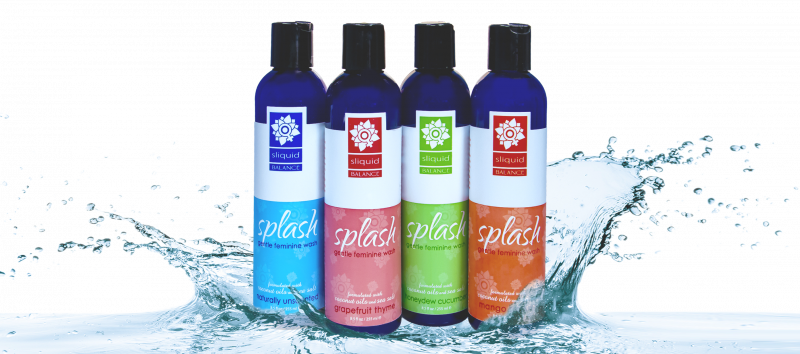 Part of the Sliquid Balance collection, Splash is a gentle pH-balanced neutral vulva wash. Made with natural ingredients and subtle scents, this product is a great gentle wash that helps to keep you feeling nice and fresh on those days when your period might not have you feeling so hot. This product is 100% vegan-friendly, non-toxic and hypoallergenic. I have used many vulva washes and this is one of my favorites. I am normally skeptical about using scented products on my vulva and am hypersensitive, but this product has never caused me any irritation. (A friendly reminder that everyone's biochemistry is different and you should not take reviews as a universal experience.)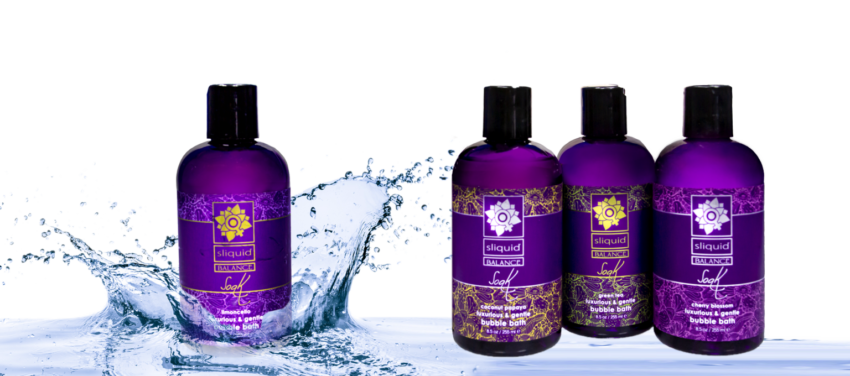 Also a part of the Sliquid Balance collection, Soak is also a pH-balanced neutral product that is for those of us who might enjoy bubble baths during our time of the month. This product can help you relax and unwind without disrupting your delicate vulvovaginal pH balance. Sliquid Soak is also made with natural ingredients and has nice subtle scents to help you experience the luxury you deserve. This product is 100% vegan-friendly, non-toxic and hypoallergenic. I have used this product while on and off my period and I love it! Its calming scents are great when you want to chill out after a long day and soak all of your troubles away.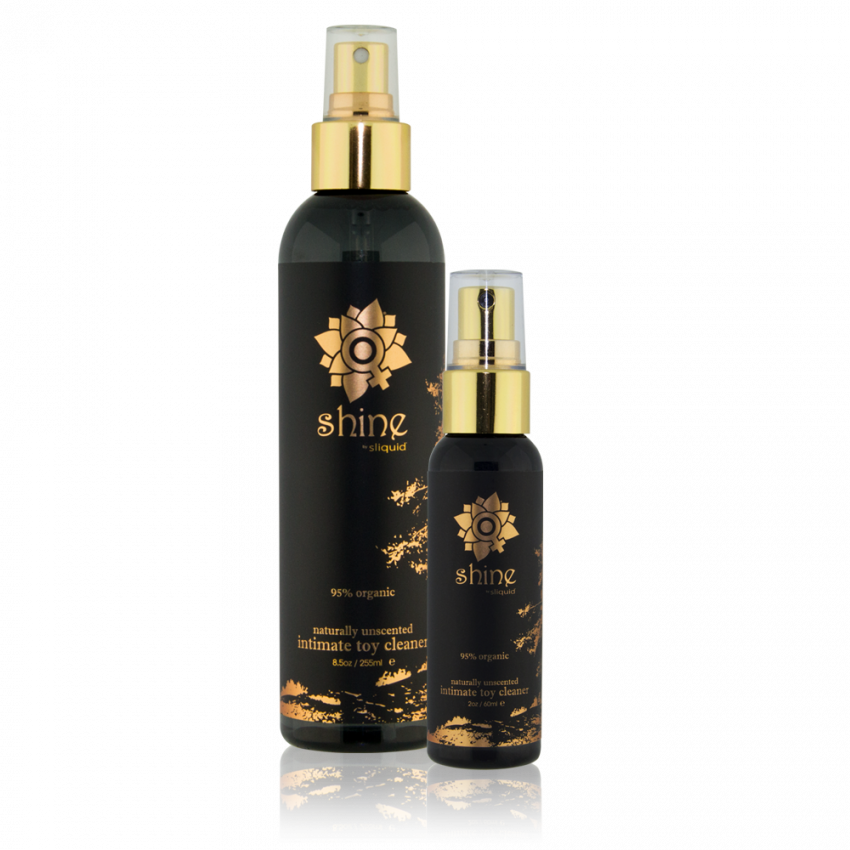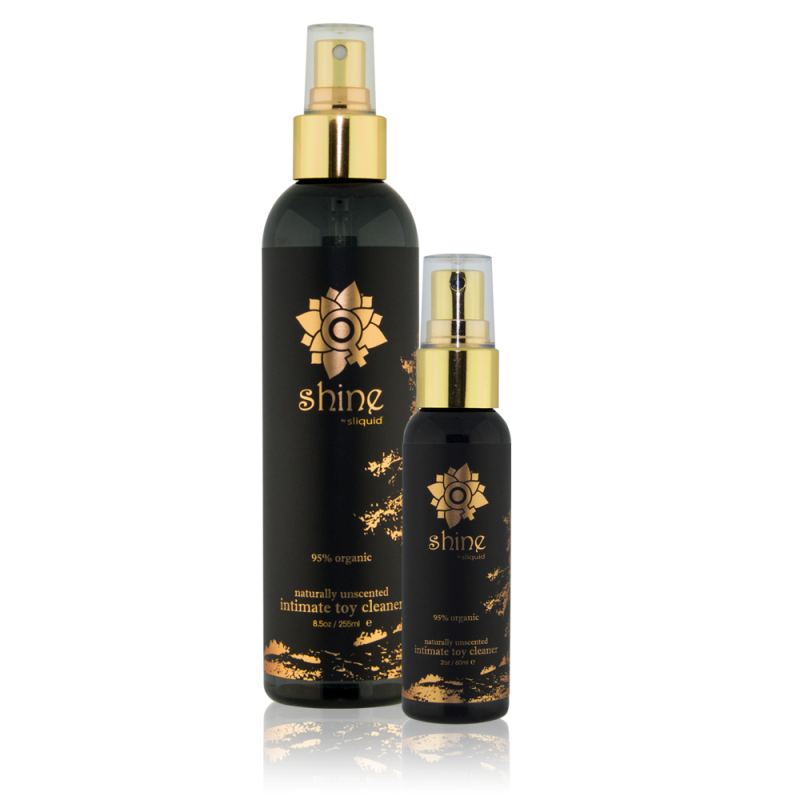 While this product is advertised as a toy cleaner, Sliquid shine is a great multipurpose product. One ideal use for Sliquid Shine is for cleaning your menstrual cups. Keep in mind, that Sliquid Splash is also a great option for cleaning your menstrual cups. Sliquid Shaine Toy Cleaner is made with an aloe vera base and is water-soluble. It is safe for use with most toys and menstrual cup materials. This product has natural anti-bacterial and anti-fungal properties and, as a bonus, doesn't leave any residue behind! I love this product a lot and use it to clean all of my toys. It's super easy to use too – you just spray, wipe and go! This product is perfect to use at home or on the go.
Remember, menstrual hygiene issues go beyond the gender binary. The health and wellness needs of folks who menstruate are vast, unique, and exceed that of just access to products. They also include economic equity and equality (all menstrual products should be free and accessible), and education on menstruation and reproductive health. Reproductive wellness is an important part of holistic wellness for women and TGNC (transgender and gender non-conforming folks) and is often forgotten or ill-represented. Companies, government entities, and non-profit organizations saw a need for more access, education, and healthier products to better support people who menstruate.
Have you tried any of the products mentioned above? If not, click here to learn more and purchase them. Not sure how to support? Click here to learn more about Menstrual Hygiene Day and how you can help.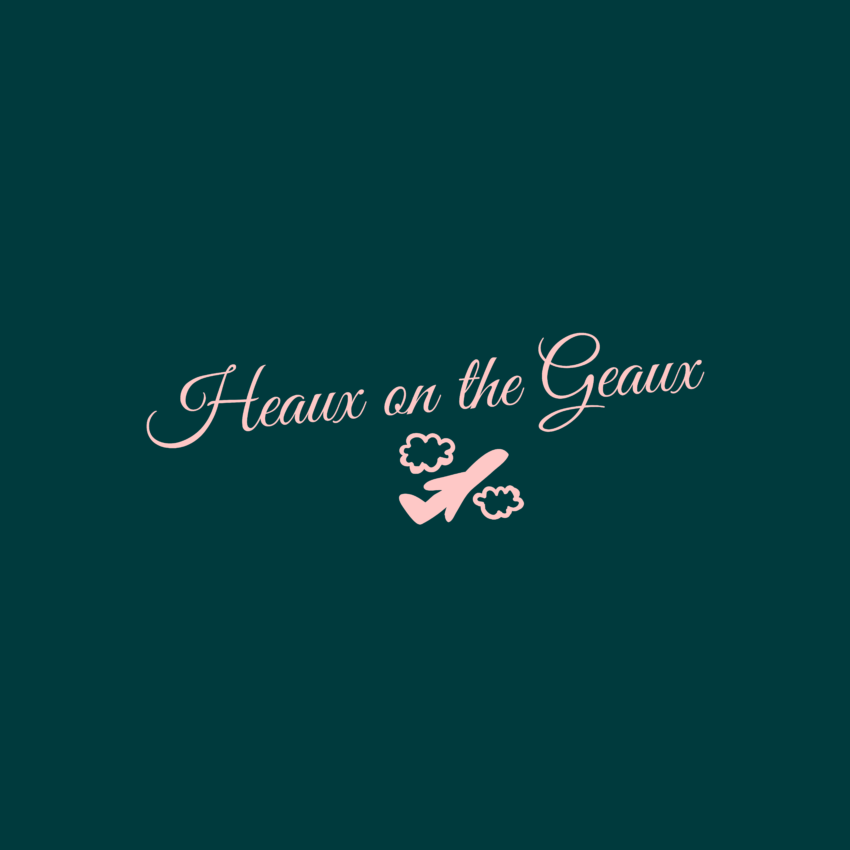 About The Author
"Saniyyah (They/Them/Saniyyah) aka @HeauxOnTheGeaux is a Community Sexual Health Educator, Pleasure Activist, Heaux Mentor, Abortion Doula & Sex Toy Reviewer. They strive to create easy & accessible, free sex education for folks in the Black and brown communities – prioritizing liberation, decolonization & harm reduction. Saniyyah's goal in their work is to create a world in which sex & shame no longer co-exist; a world in which speaking freely about sex & pleasure are no longer taboo; and as a non-binary, queer, polyamorous person, Saniyyah also emphasizes uplifting & highlighting those in their marginalized communities"