Top natural intimates manufacturer Sliquid (www.sliquid.com) is pleased to announce the addition of a new hydrating body lotion to their award-winning Balance Collection.
As summer approaches and outdoor temperatures rise, people begin exposing more skin in their coolest summer outfits.  Shorts, short-sleeve shirts, and tank tops will soon become the seasonal uniform of millions.  To keep their skin looking fresh and healthy, Sliquid is introducing Soothe, a line of ultra-hydrating body lotions that nourish, revitalize, and enrich skin from head to toe.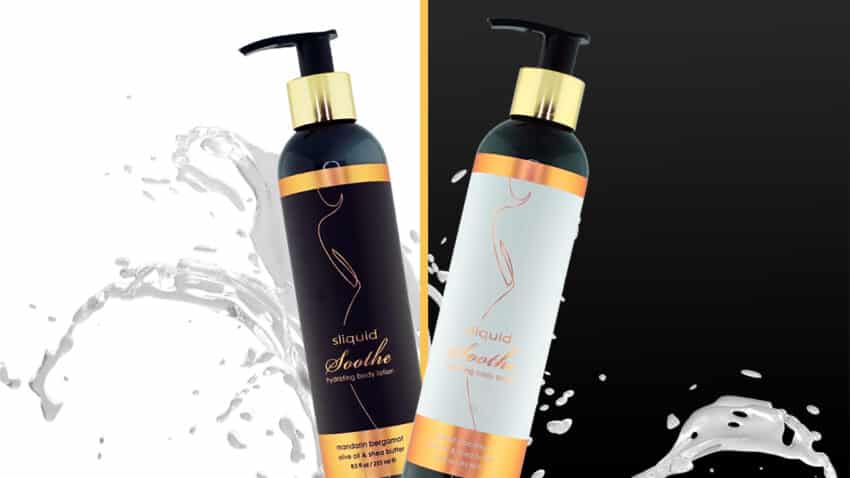 "We've had wild success and overwhelmingly positive feedback on our last addition to the Balance Collection," says Dean Elliott, founder, and CEO of Sliquid. Elliott is referencing Soak, Sliquid's award-winning line of luxurious bubble baths, which debuted in 2018. "Developing a creamy lotion that our customers can use to hydrate their skin once they've gotten out of the tub or shower was a natural next step in expanding our bath and body care offerings."
Sliquid Soothe is a moisture-rich lotion that has been infused with natural butters, olive oil, and other essential oils that heal and support the body's largest and most vulnerable organ, our skin. This luxurious, non-greasy body lotion absorbs quickly, without residue, resulting in hydration that leaves your skin supple and smelling delicious.  Soothe uses notes of mandarin, bergamot, and sweet coconut to envelop your senses while quenching your skin's thirst for moisture.
Coconut is nearly sugar-free by nature but has a lovely natural sweetness. This refreshing aroma is perfectly captured in the new Soothe Sweet Coconut. With a milky, quintessentially tropical scent, the notes in Sweet Coconut transport your sense of smell right to a sunny beach. This delicious scent is perfect for use year-round but is sure to become the ultimate self-care indulgence for summer.
Soothe Mandarin Bergamot combines two complementary citrus scents, offering the juicy aroma of mandarin, married with the spicy, floral notes of bergamot. This bright, yet seductive, aroma is perfect for anyone who wants a little depth and intensity in the scent of their body lotion. Sliquid Mandarin Bergamot will transport your sense of smell to a sultry summer night in the jungle, while also nourishing and protecting your skin.
Soothe Sweet Coconut and Soothe Mandarin Bergamot are available in beautiful, matte black 8.5 bottles equipped with a gold, easy pump top that is re-lockable, making it ideal for travel. The sleek aesthetics of Soothe are distinctly reminiscent of the spa-inspired packaging associated with the Sliquid Balance Collection. For wholesale information, please email sales@sliquid.com, or contact your preferred distributor to check availability.