Looking for answers?
Ask a question here.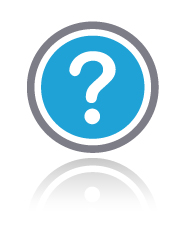 Think others might have the same question? Fill out the form below to post a question directly to the Sliquid site! If you would prefer to ask a question privately, make sure to select "No" below, or give us a call at (800) SLIQUID, or follow this link to email us directly.
Please note, questions posted here are typically answered on a weekly basis. If you need a quick response, please reach out directly.
See What People Have Asked So Far
2014-09-22 04:39
Kate Asked: pH of Sliquid Splash?
What is the pH of Sliquid Splash Gentle Feminine Wash?
Sliquid Answered:
Splash is balanced at a pH of 5.8.
2014-09-18 04:38
Adam Asked: Sliquid Soul Online
Is Sliquid Soul available for online order?
Sliquid Answered:
Sliquid Soul is our latest venture, and is not yet available for shipping. It will be available in the next couple of weeks.
2014-09-10 04:36
Nikkie Asked: Silicone toys compatible?
Hi. Can Sliquid Organics Gel be used with silicone toys?
Sliquid Answered:
Sliquid Organics Natural Gel is 100% silicone compatible.
2014-09-08 04:27
M Asked: O Gel Oral Use?
Is the O Gel edible? If so, will the stimulating sensation be to much for mouth? Also, is there no flavored lip licker or oral lube to use on a woman by a woman.
Sliquid Answered:
O Gel will not harm you if you consume it orally. The sensation may be a little intense, and the taste will be slightly bitter due to the menthol. And all of our Swirl flavored lubricants are perfect for oral use, regardless of gender.
2014-08-24 04:26
Mark Asked: Sexual Lubricant Choices
I heard your products are great to use as lubricant for sex. I am overwhelmed by all of your products and cannot tell which one(s) are the most appropriate.
Sliquid Answered:
Please give us a call at (800) SLIQUID, and we can help you determine what product is best for your needs.
2014-07-26 04:24
Dani Asked: Avoiding burning
I have very sensitive skin and have reacted badly to many lubricants including having burning and stinging. Which product would you recommend? Thanks
Sliquid Answered:
For extremely sensitive people, we always suggest starting with Sliquid H2O or Sliquid Sassy – those are the simplest formulations we make, and are the base for every other water base product.
« First
‹ Previous
1
63
71
72
73
74
75
77
Next ›
Last »