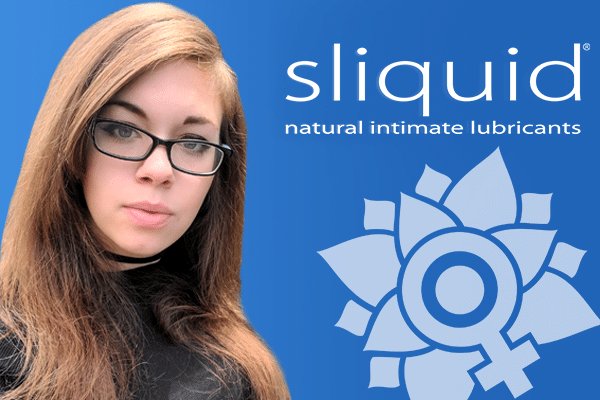 Dallas TX — Top, natural intimates manufacturer Sliquid (www.sliquid.com) is pleased to announce the addition of Kyleah Orwig to the Sliquid marketing team.
The crew behind the Sliquid brand has a new, highly skilled digital, print, and illustration artist joining the ranks of their creative team. Kyleah Orwig, or simply "Ky" as she is more fondly referred to, is new to the world of pleasure products. And while she may be entering into a new industry, she is certainly no novice when it comes to artistry of various mediums.
Kyleah majored in Illustration and minored in Digital Media at Kendall College of Art and Design in Grand Rapids, Michigan. Quickly setting out to begin her career in her chosen field, she took on several pivotal positions that helped to cultivate her natural abilities as a multi-faceted artist. Working for both a local news station and newspaper publisher, Kyleah created custom images, animations, and maps to fit her producer's requests at the television station while also executing the layout design of the daily newspaper. Eventually Ky's talent landed her a "Producer" title where she was tasked with creating the morning headlines, tag promos, and all show promos for the station's morning shows.
"We searched high and low to ensure that we filled this position with someone we believe has the chops to elevate our imagery and storytelling," says Dean Elliott, Founder and CEO of Sliquid. "If there's one thing I know how to do well it's finding talented people and drawing the best out of them. From the first time I chatted with Ky, she was guiding me through all her previous work in her amazing portfolio and it quickly became clear that we were onto something good!"
"And being a tight-knit group that works so well together, her sweet and quirky demeanor are a great fit with our entire team. We are happy to have her joining the Sliquid family," adds Elliott.
In her position as the company's new Digital + Print Artist, Kyleah will use her exceptional design and illustration skills to craft interesting and effective print and digital advertisements, campaigns, and other marketing pieces, that enhance the brand's aesthetic and supersede the already high quality level that Sliquid's content is known for. Ky will also be responsible for assisting the marketing team in the creation of still photography and video content on both the production and editing side of projects.
"I am thrilled to welcome Ky to my team," says Erik Vasquez, Marketing Director for Sliquid. "In the short time we have been working together, she has proven herself to be super smart and creative, as well as a very dedicated worker with a drive for perfection in everything she produces. I am very impressed with her attention to the small details that can take a piece of work from good to great.
Vasquez adds, "With her wide-ranging skill set in everything from illustration to video editing to graphic design, I know that her contributions will play an essential part in shaping the future of our brand story."
When asked about her new role with Sliquid, Kyleah says, "It's exciting to be joining one of the most highly-respected brands in the lubricant and sexual wellness space. Having the chance to work alongside such a fun-loving, progressive-thinking group of creative people is a dream come true. I am so honored that Sliquid has chosen me for this opportunity and I am looking forward to carving out this new path in my career and growing with the brand."