Dallas TX — Top, natural intimates' manufacturer Sliquid (www.sliquid.com) is pleased to introduce the packaging and label redesign for their Balance Collection products, Sliquid Splash and Sliquid Soothe.
The Balance Collection is Sliquid's multi-award-winning line of at-home spa products. These items include Splash Gentle Intimate Wash, Soak Luxurious Bubble Bath, Soothe Hydrating Body Lotion, and their natural nut and seed-based Massage Oils.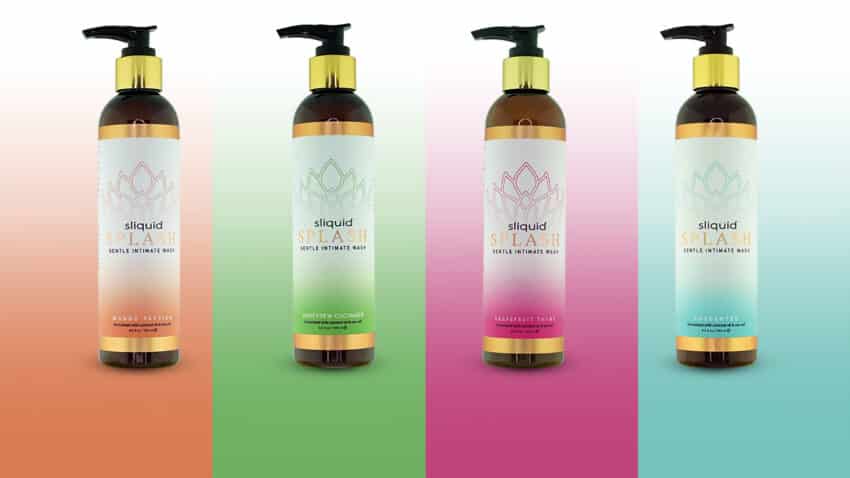 Splash, Sliquid's wildly popular shower gel, is getting its first packaging update in almost a decade. A staple of their bath and body range, this gentle, pH-balanced, all-over-body wash is a completely glycerin and paraben-free formula. Being that the formula is not changing, Splash will remain the same great product, just with a sexy new look. The once cobalt blue bottle has been changed to smoky brown. Complimenting the apothecary-style brown bottle is a travel-friendly locking pump, that features a sleek brushed gold and black finish, for dispensing the perfect amount of liquid every time. Topping off the overall appearance of this revamped packaging, is the elegant new label design. The labels now include a dual gold band accent, while also keeping their white background and vibrant color variations to distinguish the multiple scent options, which include Naturally Unscented, Honeydew Cucumber, Grapefruit Thyme, and Mango Passion.
"Our customer's input has always held immense value," said Erik Vasquez, Sliquid's VP of Marketing. "When our team sat down to reimagine the appearance of Splash, we had an overabundance of ideas. We created over a dozen label options, whittled them down to our top six, then invited our customers' input by having January's ANME attendees cast a vote for their favorite option. The winning label design, by a landslide, is the one we are proudly introducing to the marketplace."
Also being revamped is Soothe, Sliquid's ultra-hydrating body lotion. Soothe is a silky-smooth formula that boasts notes of mandarin, bergamot, and coconut, to envelop one's senses while quenching the skin's thirst for moisture. The packaging components and ingredients will remain the same; however, the label has been updated to present a sleeker, sexier appeal.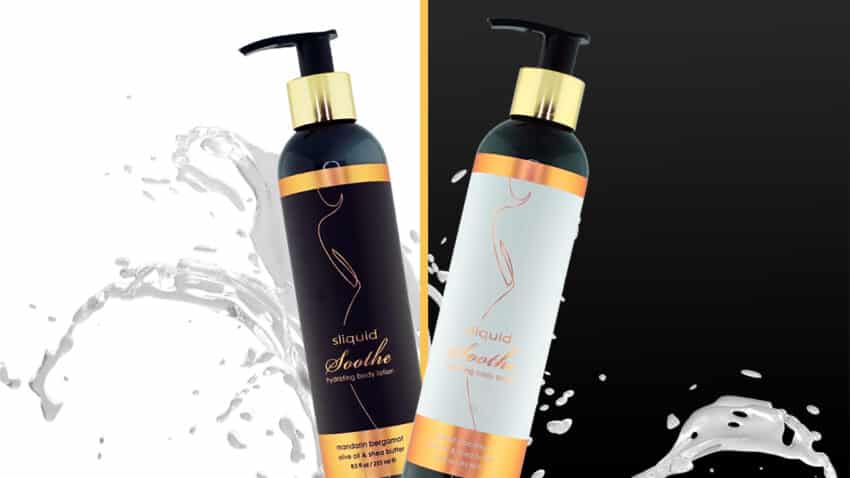 Referring to the product redesigns, Dean Elliott, Founder and CEO of Sliquid, said, "These new labels and component changes are the first step in modernizing the aesthetic of our entire Balance Collection. The dark bottles, gold pumps, and metallic labels add a level of sophistication and style that we believe our customer's and retail partners will find highly appealing. Over time, we plan to continue this redesign to create continuity throughout the collection's product offerings."

To purchase Sliquid Splash and Sliquid Soothe in their new packaging, please contact your preferred distributor.

Follow Sliquid on Instagram.

the_posts_pagination();