If you haven't heard – today, April 18th, is Anal Sex Day! People oftentimes hear the word anal and are filled with a bit of fear and apprehension. We hope that this blog post helps to answer some common questions and ease some of those fears. In this post, we aim to dispel some common misconceptions, provide some awesome tips and tricks, and discuss the importance of pre-care and aftercare so that you have the best anal sex experience possible! First and foremost, if you enjoy anything anal sex-related, it does not make you queer/gay. Anal sex is enjoyable, and it's meant to be enjoyed by anyone with a butt!

Prepping for Anal:
A lot of people prepare for anal sex on the day of, or even a few hours before, sexual intimacy. However, if you're thinking about trying any type of penetrative anal play – daily preparation prior to doing so is extremely key. One #HeauxTipProTip I have for preparing for anal is eating a healthy, fibrous diet and drinking lots of water to stay hydrated. Fiber is a key component in your diet for solid, healthy bowel movements; an issue that is a common fear for folks who might be curious about anal play. Pooping, much like enjoying anal sex, is nothing that should ever make you feel shame. Having the urge to use the restroom during anal, or even having a little bit of poop show up during playtime, is natural, normal, and perfectly okay. It even happens to the best and most prepared.
Another #HeauxTipProTip regarding anal hygiene relates to general cleanliness. Make sure to shower before intimacy and prep the butt for some action! Showering right before, or even taking some over-the-counter booty wipes to help get you clean for anal play, is helpful for both you and your partner. When in the shower, you can prepare your butt for anal play in one of two ways. First, if you're comfortable, is putting your finger inside your butthole with warm water running down your back and cheeks. If you're taking a bath just sit in the tub and do the same with your fingers. If you feel you want a little bit more of a slightly pressured, more thorough, cleaning of the inside of your butt, your second option is douching. Anal douching, when done properly, can help clean out your butt leading to amazing anal play.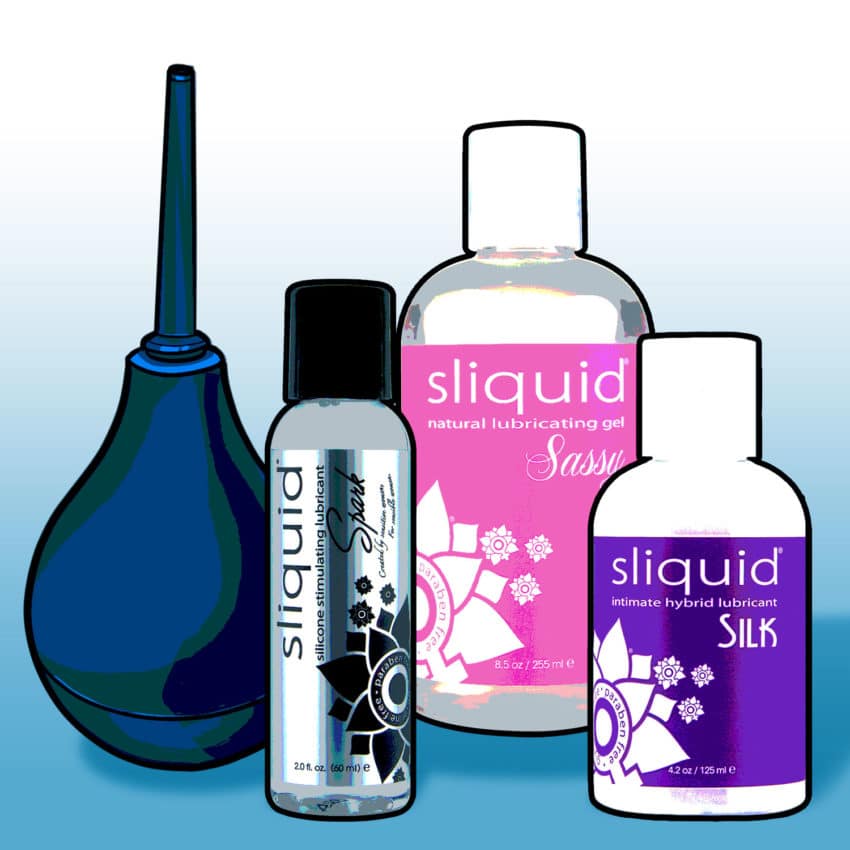 One might be asking…what is a douche? And, how do you use it? Anal douching is the act of clearing out the anal cavity with lukewarm water before engaging in anal play. When preparing to douche, it is important to make sure you're laying down on a towel (if this is your first time) or in the shower (if you're comfortable and have done this before) and your body is relaxed. You can either buy an enema from a grocery store (or pharmacy) and empty out the saline contents (as this will make you go poop) and replace the contents with lukewarm water. Or, you can buy an anal bulb from your local sex shop or online retailer and do the same step of adding lukewarm water. Prepare your butt for insertion of the tip of the bulb by adding lubricant to your anus, as well as the tip of the bulb, and insert it into your anus. Slowly squeeze the water deep inside your anus and wait about 1-2 minutes before you head to the toilet to release the water. Be sure to only repeat this step 2-3 times, as this will reduce your risk for anal lining damage and the disruption of the balanced ecosystem already present in your anal lining and cavity. Some ways to reduce damaging your anal cavity when douching are to not douche daily, use sterile water (not saline or tap), and make sure to use water that is not too hot. It's also very important to remember to not have sex right after you douche. To ensure that all the water has come out, and to reduce your risk for STI/STD infection, wait at least one hour before engaging in anal play.
During Anal Play:
You've prepared and are ready to get into some anal play! However, before we dive right into penetration, it's important to make sure that your mind, body, and booty are relaxed and ready for action. Our first and most important anal #HeauxTipProTip is to try anal play on yourself before you engage in it with someone else. This might not be the case for everyone, but what better way to know if you like something than by trying it out first? We suggest engaging in sensual anal massage, or anal fingering, before full-on penetration with toys or a penis. With any type of finger penetration, be sure to trim or cut your nails and, most importantly, use lots of lubrication! Important note: DO NOT USE SALIVA! SALIVA IS NOT LUBE and can increase your risk for STD/STI infection.
Perhaps fingers aren't enough for you. Maybe they just aren't your thing. In this case, try a vibrating or non-vibrating plug, or anal beads, to test what type of anal stimulation you prefer (depth, fullness, etc.). For vulva owners who are experimenting with anal play, we suggest prioritizing foreplay. Make sure the person who is receiving anal stimulation/penetration is fully turned on. Stimulate the vulva, the nipples, and any other erogenous zone prior to, and during, play! For penis owners who are experimenting with anal play, I suggest the same! Prioritize playing with the penis and nipples or any other erogenous zone during anal penetration or stimulation.

For vulva owners, during anal penetration, we suggest focusing on clitoral stimulation simulation and other pleasurable sensations while anal sex is happening – for example: using Sliquid Organics O Gel for maximum pleasure! Combine this organic clit stimulating gel with a wand or finger vibrator and elevate your anal experience. Another fun suggestion would be to use nipple clamps to stimulate the nipples and any other combination of toys for clitoral vibration or stimulation. For penis owners, using vibrating C-Rings, or even strokers on the person receiving anal penetration can create an even more intense and pleasurable anal experience!
We are all about reducing harm and making sure that folks are practicing safer sex; so with that said, using condoms is always a great option for engaging in anal sex. And whether or not you choose to wear a condom – LUBE IS KEY AND SUPER IMPORTANT FOR ANAL SEX! SALIVA IS NOT LUBE AND IS NOT SAFE FOR ANAL SEX. If you are using condoms during anal sex, here are some lubricants that can add to a more pleasurable time! Sliquid Naturals Sassy is a great option. This water-based formula is made specifically with anal sex in mind, and its thickness definitely adds padding, making the experience more comfortable and enjoyable. Another recommendation is Sliquid Naturals Silk, which is also water-based, but it has been infused with super-slippery silicone – making it last longer without the need to reapply as often.
For vulva owners, we also suggest trying Sliquid Spark, our stimulating menthol-infused silicone lube with cool and warming sensations. The stimulating sensation is amazing both anally and on the clitoris. Penis owners…Sliquid Spark is just as fun for you too. We highly suggest also trying it. For folks who choose not to use condoms, these lubricants will add the same level of fun and pleasure to your experience! Your lubrication options, when not using condoms, allow you to use lubes that are oil-based. Keep in mind, however, that oil can cause folks to feel the urge to poop when used for anal sex, and it can be very messy and staining.
Anal Sex Aftercare:
Alright…you just had an anal adventure and now you're all ready to come down from the sexual euphoria we hope you encountered. Let's discuss some key things to have do, and have nearby when you are prepping for anal aftercare. First and foremost, communicate with your partner. If solo, check in with yourself! Ask how you and/or your partner are feeling. What do you/they need in this moment of a post-sex comedown? This is the perfect time to HYDRATE! Drink plenty of water and fluids that replenish your body. Second, have a warm washcloth, or booty wipes, nearby to help clean and wipe down the area. Keep in mind that toilet paper is a bit too abrasive for a sensitive area after anal play. Third (and optional), some people like to keep CBD suppositories or oil around for anal pre-or aftercare. NEVER ever use numbing products of any kind on your anus because you need to always be aware of the depth and sensations experienced when having anal sex. These feelings/sensations, whether pleasurable or uncomfortable, are your cue to either keep going or stop the intercourse to avoid damage and trauma. CBD suppositories or oil are a natural, more mild product that can be used to help relax the body/area before, during, and after anal penetration.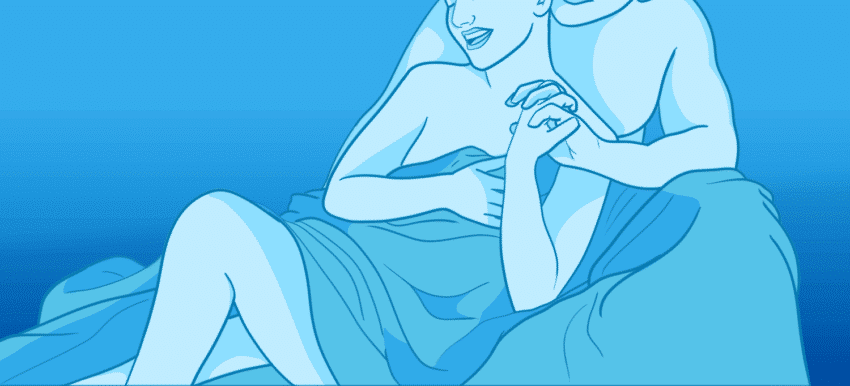 Lastly, get some booty rubs and cuddles in! Physical touch and words of affirmation are always extremely helpful and comforting after anal sex. You're experiencing something either for the first or one of not that many times and it can be comforting to know that you or someone else recognizes your confident curiosity.
We hope that this blog post was helpful in dispelling some misconceptions, sharing some great tips for beginners, and sharing some cool new ways to elevate your anal play. This is a friendly reminder that our sexual desires are not defined or boxed in by our sexuality and that our pleasure experiences are a journey – not a destination. As always, have fun, play safely, and #HeauxResponsibly!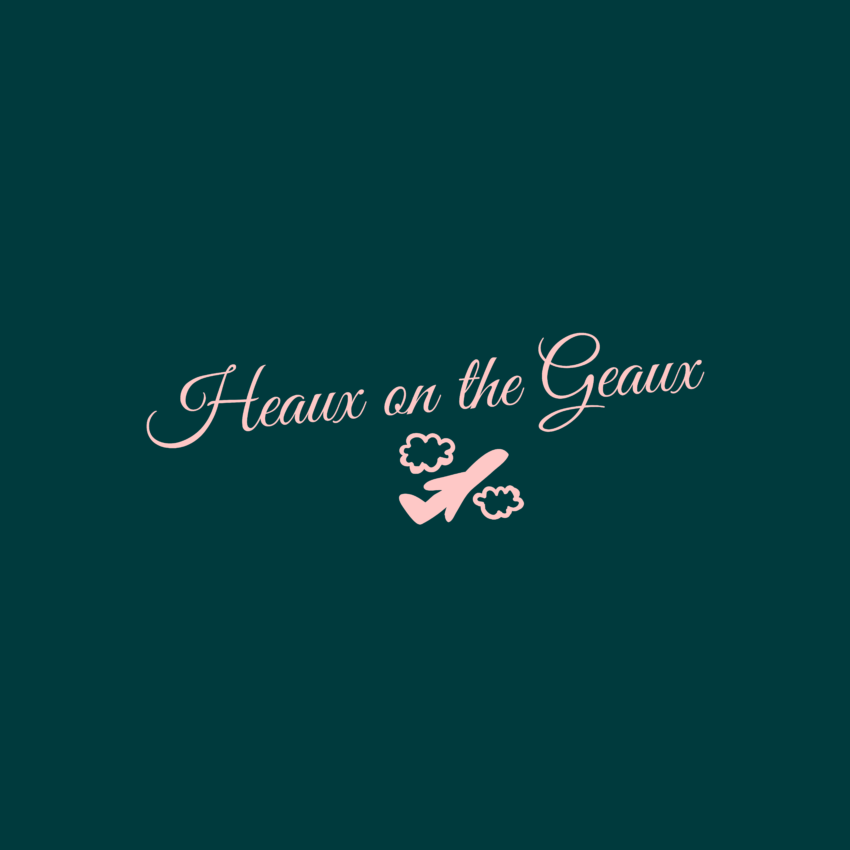 About The Author
"Saniyyah (They/Them/Saniyyah) aka @HeauxOnTheGeaux is a Community Sexual Health Educator, Pleasure Activist, Heaux Mentor, Abortion Doula & Sex Toy Reviewer. They strive to create easy & accessible, free sex education for folks in the Black and brown communities – prioritizing liberation, decolonization & harm reduction. Saniyyah's goal in their work is to create a world in which sex & shame no longer co-exist; a world in which speaking freely about sex & pleasure are no longer taboo; and as a non-binary, queer, polyamorous person, Saniyyah also emphasizes uplifting & highlighting those in their marginalized communities"