This month seems to have zoomed by and we are slipping and sliding (wink wink) into the next season… FALL! Autumn is more than just the time of year for pumpkin spice, falling leaves, and yummy baked goods. It's also a good time to cuddle up and masturbate or add some spice (pun intended) to your sex life. Today we're not only going to share our favorite Sliquid products with you but also the excellent toy pairings that we think would take your experience to the next level!

Ioba OhMyG & Sliquid Sea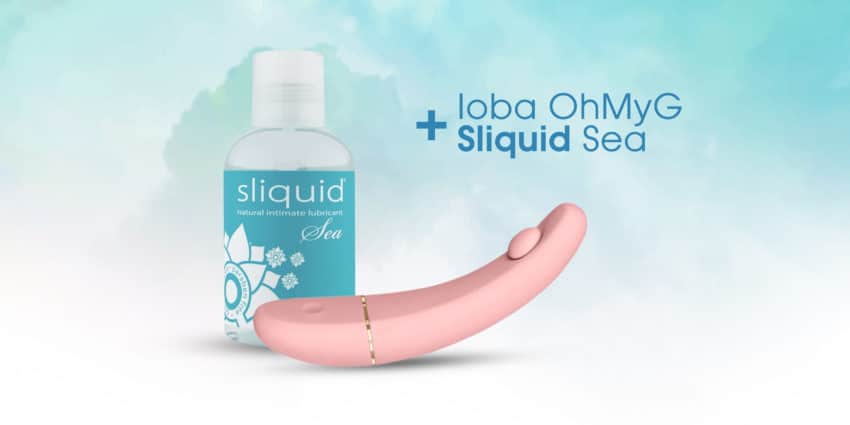 The amazing folks at ioba.intimate have an awesome line of sex toys that will blow your mind – including the OhMyC and their OhMyWand. But we highly recommend the ioba OHMYG. This
super unique toy is a g-zone massager that was the first product they introduced to the sexual
wellness world! It is super sleek and made with soft body-safe silicone that feels almost like
skin. This toy has to be the quietest g-spot stimulator on the market; IT IS! This toy we
recommend pairing with Sliquid Sea. Sliquid Sea is a water-based lubricant that is infused with
seaweed and carrageenan that is compatible with latex, rubber, plastic, and silicone toys. The
Sliquid Sea and ioba OhMyG combination will get that river flowing if you catch my drift! ;)

Fun Factory SUNDAZE & Sliquid Sizzle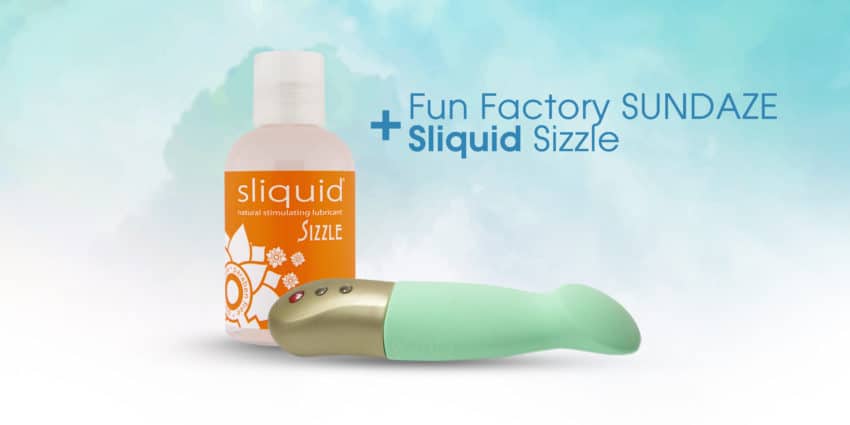 Fun Factory is one of Sliquids favorites! They have a variety of very cute, unique, and fun sex
toys for penis and vulva owners. We highly recommend Fun Factory's SUNDAZE. This
one-of-a-kind toy isn't your average vibrator. This is a pulsing and thrusting vibrator that takes
your self-pleasure experience to new levels! Its modes come equipped with a rumbling, zingy,
and stroking, hands-free experience! Take that experience to even newer levels with Sliquid
Sizzle. This lubricant is water-based and infused with menthol that goes on cool and warms with friction. This toy and lube pairing will definitely heat things up in the bedroom whether solo or partnered!

Zumio S & Sliquid Oceanics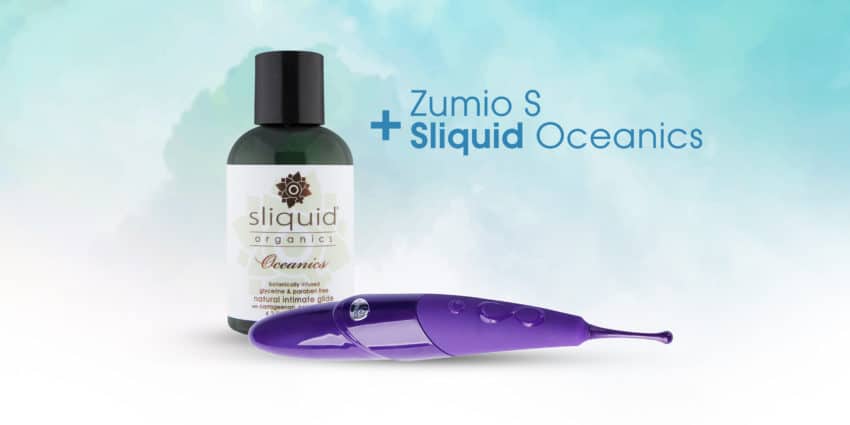 Zumio is an awesome line of precision, clitoral stimulation toys and is another unique find we
have added to our list! They have four versions of this super wonderful toy but we recommend
the Zumio Sadie, more commonly known as Zumio S. The Zumio S is not a vibrator, but a toy
that stimulates using rotation. Its varying speeds coupled with its unique sensations create a
one-of-kind pleasure experience that can be shared with a partner or solo! We recommend
coupling this toy with Sliquid Oceanics! Sliquid Oceanics is an aloe-based lubricant with
seaweed extracts that help blend and make for an even better, wetter experience! Try this out and let us know what you think! ;)

Satisfyer Pro 2 & Sliquid Sassy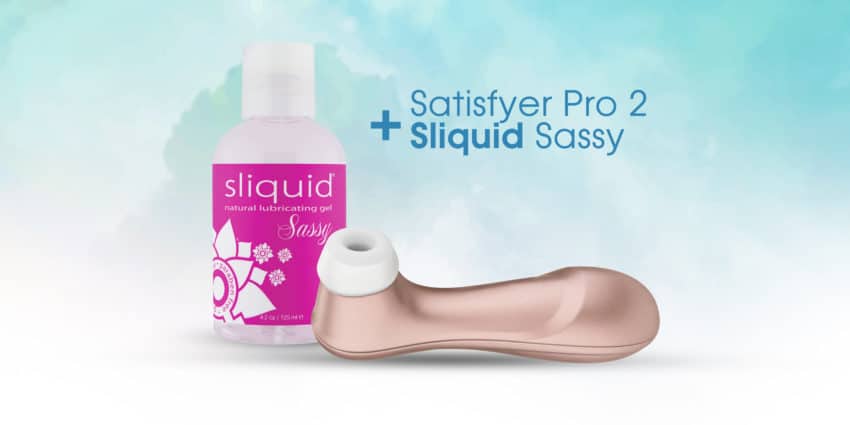 Satisfyer is a brand that has been in the game for a while and has some of the most awesome
clitoral stimulation toys! One of our faves and probably the most classic is the Satisfyer Pro 2.
The Satisfyer Pro 2 is an air-pulsator clitoral suction toy. It's super quiet, sleek, and doesn't lack intensity. What makes this toy even better is that it is waterproof and the head is made with
body-safe silicone! Providing a comfortable and safe orgasmic experience anywhere you want!
We suggest pairing this awesome toy with Sliquid Sassy. Sliquid Sassy is a super thick
water-based gel that provides the perfect amount of slick lubrication for better pleasure! This lube is also designed to mimic and add to your body's own natural lubrication – providing an even more comfortable experience with or without the use of the Satisfyer Pro 2!

We've made it through the list and these are only just a few of the endless combinations that
exist and only some of the many products that Sliquid offers! Before we wrap up, we must remind all of our amazing readers that we DO NOT recommend using pure silicone lubricant with silicone toys. On that note, what are some of your favorite toy and lube pairings? Have you tried any of the ones mentioned above? Let us know in the comments!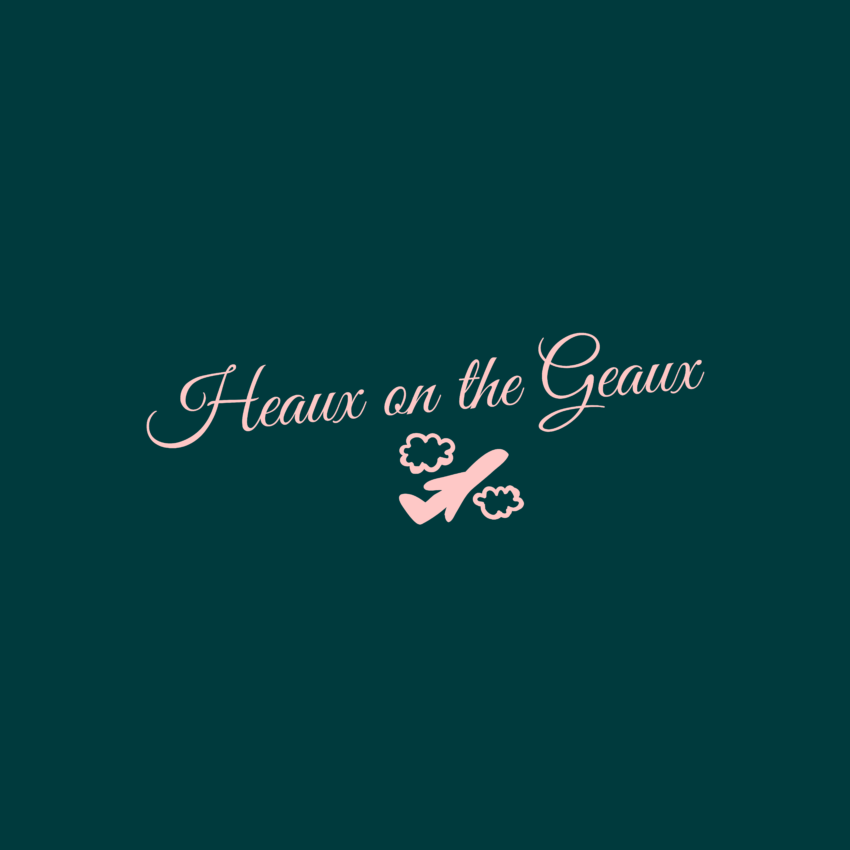 About The Author
"Saniyyah (They/Them/Saniyyah) aka @HeauxOnTheGeaux is a Community Sexual Health Educator, Pleasure Activist, Heaux Mentor, Abortion Doula & Sex Toy Reviewer. They strive to create easy & accessible, free sex education for folks in the Black and brown communities – prioritizing liberation, decolonization & harm reduction. Saniyyah's goal in their work is to create a world in which sex & shame no longer co-exist; a world in which speaking freely about sex & pleasure are no longer taboo; and as a non-binary, queer, polyamorous person, Saniyyah also emphasizes uplifting & highlighting those in their marginalized communities"