May is one of the best months for a few reasons. First, we're just a little ways away from the summertime. Second, it's National Masturbation Month! Interestingly enough, National Women's Health Week also lands during this lovely month; Starting from May 8th, which is Mother's Day through May 14th. During National Women's Health Week we often get the same information that many women and femmes are often bombarded with daily. "Maintain a good healthy diet and exercise regimen!" "Don't stress too much!" "Self-Care!" But what does that all mean if we aren't able to easily find and access quality products and information to help us maintain good health and wellness? Here are five awesome brands that focus on women's and femme's health and wellness in a unique and holistic way.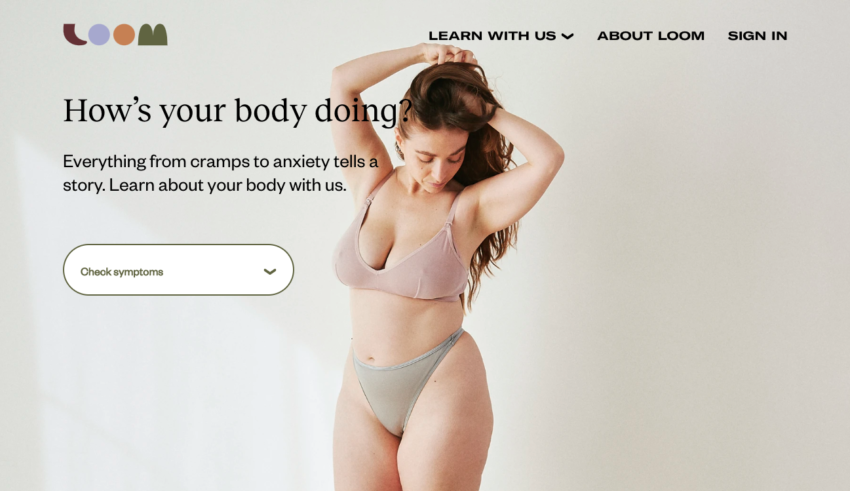 Loom is a sexual and reproductive wellness education and healthcare platform created with empathy, inclusivity, and science at the forefront. Loom was founded in 2017 by educator, doula, and author, Erica Chidi, and Quinn Lundberg, who is a policy advocate. Originally a brick-and-mortar space in Los Angeles, it expanded to the digital space to foster wider access to comprehensive women's health education. Their program focuses on pregnancy and postpartum and is comprised of mixed media, audio, video, and written guides for a 'learn at your own pace' course load. You can join their program starting at $12 a month. Check them out!

Right now, people with uteruses are facing a lot of uncertainty around their reproductive rights. After the news of the leaked draft of the overturning of Roe v. Wade, now more than ever – folks need information, education, and access to safe abortion care and resources. Indeedana is a digital platform that provides people access to recent and relevant abortion care support and information. This site was originally created by an engineer and designer after they had difficulty in their abortion experience. They realized that there was a lack of up-to-date information regarding abortion laws, access to care, and more. Working with a small team of experts – they make sure their website features gender inclusivity and with an anti-racist framework. If you or someone you know is seeking access or information to abortion care, please direct them to Ineedana.

BLK & GRN is an amazing online natural wellness bazaar for Black women & femme-owned products in one space. Created by Dr. Kristian Edwards, she saw a need for an easier way for Black women to find non-toxic, quality products for their health and wellness. The company uses experts to help handpick and examine each business's quality and ensure that their products are 100% natural and quality before adding them to their site. The amount of amazing products they have is impressive and super awesome to see all in one space! They have products ranging from skincare to beauty, home, bath, and more!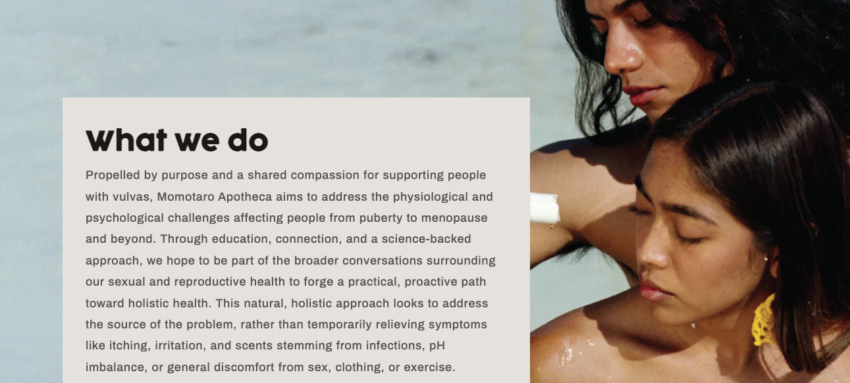 Momotaro Apotheca was founded by Lindsay Wynn who suffered from recurring bacterial vaginosis (BV) and yeast infections. She realized that not only were both of these conditions extremely common, but a good amount of the over-the-counter products used to treat them were actually a part of the problem! She and her partner did lots of research and were able to create an amazing vulvovaginal wellness system that is plant-based and organic. Their products range from salves and tinctures to probiotics and oils! They also offer important and helpful information on vaginal conditions that are often not talked about. Support Momotaro in their efforts to make talking about vulvas less taboo.

Private Packs is created by Suzanne Sinatara, a woman who suffered from chronic painful yeast infections and other common ailments of the vulva. Private Packs is a hot & cold pack that is designed with your vulva and their diverse shapes in mind. She didn't intend to create this product and sell it – but realized that the only way many vulva owners could find any relief from discomforts down there was with random, common household items. This product is unique in its design and function – creating a common item needed for common vulva issues. This company is also committed to being transparent about their sustainability practices and keeping a great product affordable and accessible. You can find private packs at your local CVS Pharmacy.
As always, this is a friendly reminder that being a woman and womanhood are on a spectrum. The health and wellness needs of women are vast and unique and go beyond that of just diet, exercise, and stress management. Sexual and reproductive wellness is an important part of holistic wellness for women and femmes and is often forgotten or ill-represented. These companies, much like us here at Sliquid, saw a need for more access, education, and healthier products to better support women and femmes in their health and wellness practices. Remember, when possible, shop local becuase there are more amazing folks doing things just like this somewhere near you! And remember, always #HeauxResponsibly and support the women and femmes in your lives by listening to what they need.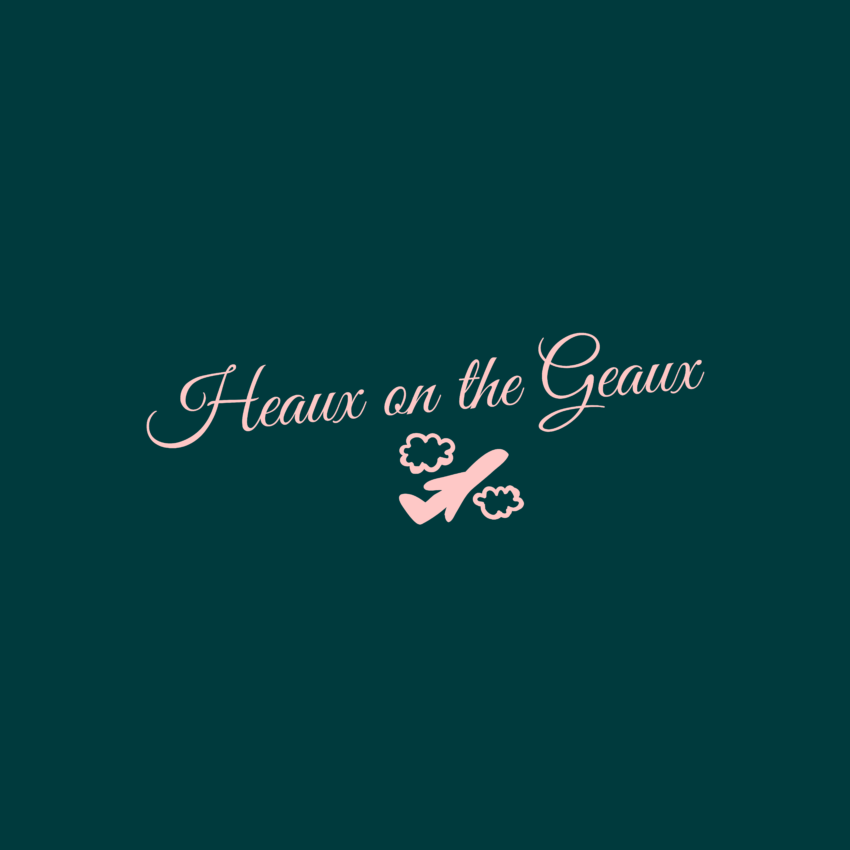 About The Author
"Saniyyah (They/Them/Saniyyah) aka @HeauxOnTheGeaux is a Community Sexual Health Educator, Pleasure Activist, Heaux Mentor, Abortion Doula & Sex Toy Reviewer. They strive to create easy & accessible, free sex education for folks in the Black and brown communities – prioritizing liberation, decolonization & harm reduction. Saniyyah's goal in their work is to create a world in which sex & shame no longer co-exist; a world in which speaking freely about sex & pleasure are no longer taboo; and as a non-binary, queer, polyamorous person, Saniyyah also emphasizes uplifting & highlighting those in their marginalized communities"