DALLAS — Sliquid has announced the addition of new educational material for retailers in their marketing and educational campaign, Sliquid 101.
Having launched last September, the Sliquid 101 campaign aims to address various questions the Sliquid customer service team receives daily by providing retailers with new educational material. The campaign's main component, an interactive online quiz, has now been expanded to include an in-store educational infographic available directly to retailers.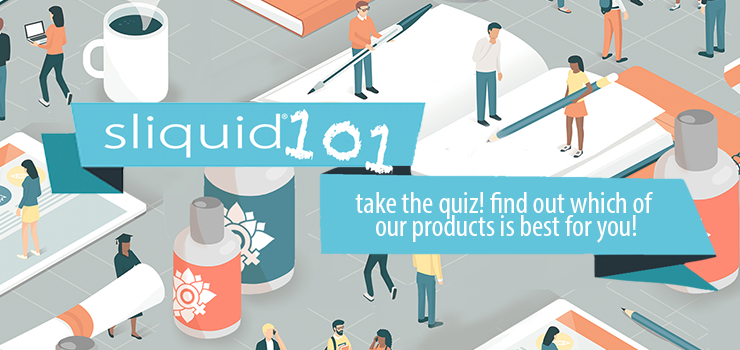 According to reps, the new in-store material is designed "to help the consumer but also to assist the salesperson in navigating the needs of each customer to make an informed Sliquid purchase."
Michelle Marcus, Sliquid's VP of sales and merchandising, commented, "As Sliquid's 'Road Warrior' leading the product education, I have found our 101 Campaign and the accompanying materials to be of an essential value to our growing representation of distributor and retailer partners, globally."
In order to addres consumer needs and expercations, the 101 chart more clearly defines formulas across Sliquid's product lines, delivering a more direct-to-consumer shopping experience.
"The feedback from our retail partners has been incredibly optimistic from the initial presentation of the tool's potential to its proper use in-store," said Marcus. "Sliquid 101 presents a more concrete sense of ease in the buying process, therefore yielding a higher probability of a direct sale for our retailers."
According to Erik Vasquez, Sliquid's marketing director, "Customers visiting our website indicated an overwhelming appreciation for the autonomous aspect of the quiz component. With this feedback in mind, we decided to produce the chart so that all customers were able to partake in the usefulness of this campaign."
Interested retailers can call Sliquid's office directly at (800)-SLIQUID or email Michelle@sliquid.com or Erik@sliquid.com directly.
Online retailers and bloggers can request a customized Sliquid 101 quiz.