Sliquid adds organic toy cleaner to the Sliquid Organics collection of intimate products.
FOR IMMEDIATE RELEASE
Contact: Sliquid – info@sliquid.com, (800) S L I Q U I D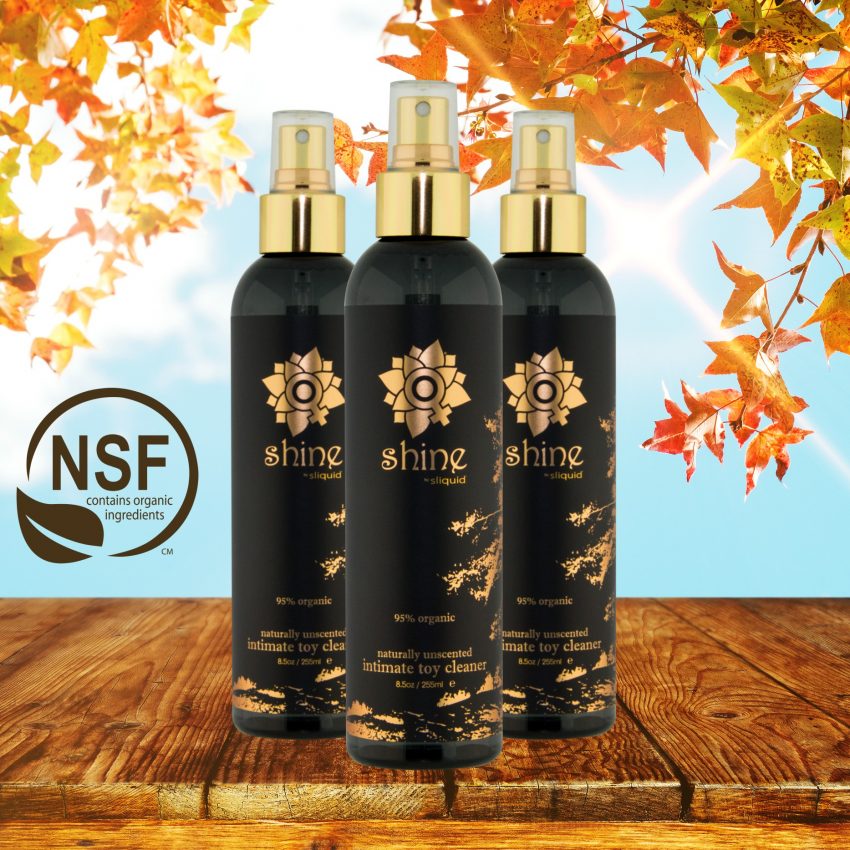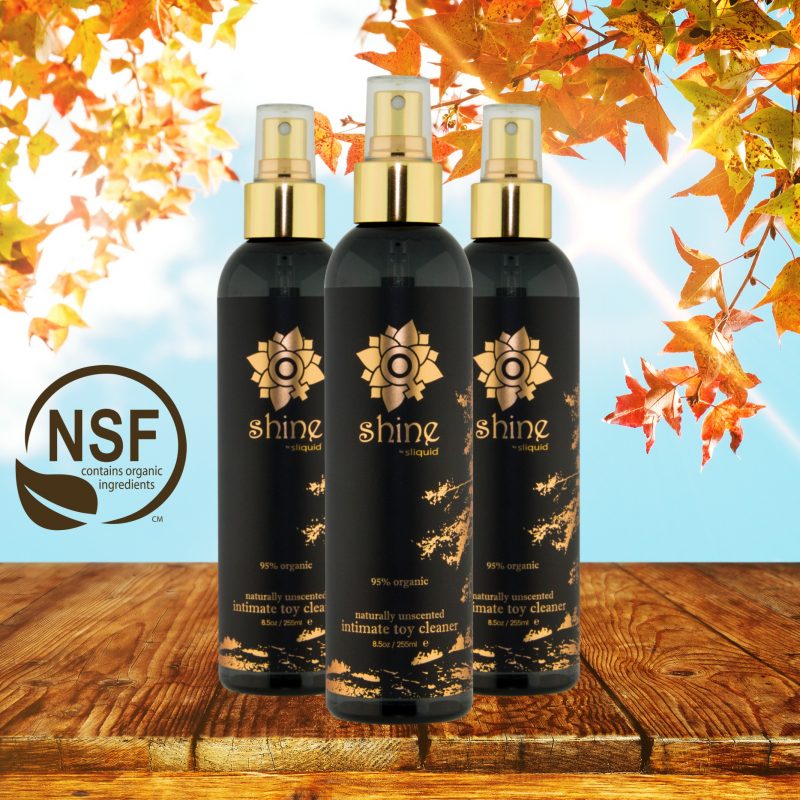 DALLAS – October 12, 2017 – On the heels of being issued an NSF Organic Certification, Sliquid, LLC announces the release of Shine Organic Toy Cleaner, the newest addition to their Sliquid Organics collection.  Sliquid Organics Shine Intimate Toy Cleaner is infused with body and nature safe cleansing agents like tea tree oil and castor oil, which have natural antibacterial and antifungal properties.  This non-foaming toy cleanser does not contain glycerine, parabens, alcohol, triclosan or any other harsh chemicals.
Shine is naturally unscented, helps to remove odors, is hypoallergenic, non-toxic and 100% vegan friendly.  The cleanser is both safe and easy to use on most toy materials.  Simply rinse the toy with water and apply Sliquid Organics Shine Toy Cleaner to the surface of the toy, or a soft cloth, and wipe the toy clean.  Follow that with a quick rinse with water to ensure your toy is ready for storage, or it's next use.
Dean Elliott, Founder, and CEO of Sliquid, LLC, says, "We looked at the other products on the market that fall into this category and knew we could create a better option for our health and quality conscious customer.  Sometimes you need something more than water to get the job done, but it should be as eco-friendly as water itself and that is what we have formulated here."
As with all other Sliquid products, Shine Toy Cleaner is manufactured and bottled in the United States.  Sliquid Organics Shine Intimate Toy Cleaner will be released to market, in 8.5oz bottles containing the official NSF Certified Organic mark, beginning in October 2017.
For product and/or ordering information, please email sales@sliquid.com or visit http://sliquid.com.
###
About SLIQUID, LLC
Sliquid was born, first as an idea, then as a reality. The company vows to always put the safety and comfort of their customers first, regardless of cost, and to never formulate with sugars or petrochemicals. Today, the company boasts a product line of over 60 items, all formulated vegan safe and female friendly.  Sliquid is formulated entirely sugar and sugar derivative free (glycerin), and with sparse amounts of only the safest ingredients, making it the cleanest, most natural lubricant on the market.