Looking for answers?
Ask a question here.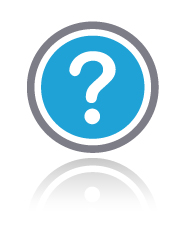 Think others might have the same question? Fill out the form below to post a question directly to the Sliquid site! If you would prefer to ask a question privately, make sure to select "No" below, or give us a call at (800) SLIQUID, or follow this link to email us directly.
Please note, questions posted here are typically answered on a weekly basis. If you need a quick response, please reach out directly.
See What People Have Asked So Far
2013-12-25 03:21
Julie Asked: Expiration Date Organic Lubricants
Hi! There was a sale and I bought few bottles of organic lubricants. Do they have an expiration date if i didn't open them yet? How long is it good after I open it? Thank you! Love your products :)
Sliquid Answered:
Our products have lot codes on the bottom to tell when the product was manufactured. Our products have a shelf life of 3 years from manufacture date, and a typical 6 month life span once opened.
2013-10-25 03:18
Anonymous Asked: External use only?
Can this be used internally, or is it external use only?
Sliquid Answered:
Thanks for your question. Our intimate lubricants are specially formulated for internal vaginal use. We also have products that are perfect for anal and oral sex as well.

We have more great info about intimate lubricants on our site: Sliquid.com.

I hope that helps. Feel free to contact us with any other questions and thanks again.
2013-10-24 12:00
Anonymous Asked: Trying To Get Pregnant
I love all the Sliquid products I've tried! Are any of them fertility-friendly? My partner and I are about to start trying, and I don't want to give up my Sliquid (but I'd try a different variety of Sliquid for sure)!
Sliquid Answered:
Though we have not ran any fertility testing ourselves, we have done some research, and it seems that sperm is happiest at a pH level of 7.4 – and our Sliquid Oceanics is the closest to that, at pH 7.5.
2013-10-23 03:14
Pixelated Toys Asked: Just have to fangirl for a moment...
Y'all are my favourite makers of lube, and yay, y'all follow me! I dont think Ive met an incarnation of Sliquid I havent liked yet, and Ive tried…6? types so far (and reviewed a few of those too!)
Sliquid Answered:
Yay! Thanks so much for reaching out and for loving and writing about Sliquid products. We're excited to answer your questions and connect with you here to share reviews and insights. Thanks so much for all that you do and for the all the love! Feel free submit your reviews here or contact us with any other questions.
2013-10-23 12:00
Anonymous Asked: Gluten free?
Are Sliquid lubricants gluten free?
Sliquid Answered:
Hi there, Thanks for your question. Sliquid personal lubricants do not contain any gluten. You can always check the ingredients on this Gluten Free list to make sure.

http://www.celiac.com/articles/181/1/Safe-Gluten-Free-Food-List-Safe-Ingredients/Page1.html

Thanks for sending your question our way.
« First
‹ Previous
1
68
76
77
78