Looking for answers?
Ask a question here.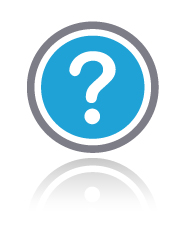 Think others might have the same question? Fill out the form below to post a question directly to the Sliquid site! If you would prefer to ask a question privately, make sure to select "No" below, or give us a call at (800) SLIQUID, or follow this link to email us directly.
Please note, questions posted here are typically answered on a weekly basis. If you need a quick response, please reach out directly.
See What People Have Asked So Far
2015-05-16 10:58
M Asked: Sliquid lubricant
I am allergic to Aloe. Is the plant cellulose ingredient obtained from aloe plant or added to the solution?
Sliquid Answered:
Our Sliquid Organics line contains Aloe. The Sliquid Naturals line does not (except for Satin). Our plant cellulose is derived from organically sourced cotton.
2015-05-15 10:54
Andrew W. Asked: Sliquid Organics Natural Gel
Hi, I was wondering if the above Sliquid lube is safe for anal use especially with sensitivities and if there are any warnings with health conditions. Also if there are any interactions with medications in particular Plavix, Crestor and beta-blockers. Will await your answer. Thanks!
Sliquid Answered:
Sliquid lubricants are safe for anal, and have no known drug interactions. For medical questions, we always recommend speaking with your physician.
2015-05-12 10:53
Priscilla R. Asked: Sliquid Swirl Flavor Lube
I went to my local love store and asked the associate for lube. I told her its going to be my first time trying anal and she recommending Sliquid Swirl in Blue Raspberry. My question is can I use flavor lube for anal?
Sliquid Answered:
Yes, all of our lubricants are perfectly safe for anal. However, we typically suggest using a thicker lubricant for anal, like Sliquid Sassy.
2015-05-11 10:51
Jodie Asked: Does it go off?
How long is Sliquid's shelf life once opened? Thanks, Jodie
Sliquid Answered:
Once opened, Sliquid water and aloe based products have a shelf life of 6-12 months, depending on storage conditions. (out of direct sunlight, lid properly closed, room temperature, not in a humid area, i.e. bathroom)
2015-05-02 10:50
Jodie Asked: Sliquid swirl cloudy
Hello, I have some Sliquid swirl in bottles unopened and the expiry date is 04/2017. It has gone cloudy. What does this mean? Is it still ok to sell it? Thank you, Jodie
Sliquid Answered:
Jodie, all Sliquid water based products are a bit cloudy, due to the plant cellulose. If your bottles do not look like other Sliquid water based products, then it sounds like they may have gone bad. Contact sales@sliquid.com for more information.
2015-04-28 10:09
Sunny Asked: Sliquid Organics - Sperm Friendly??
We are trying to conceive. Is Sliquid Organics Natural Lubricating Gel safe for conception, sperm-friendly, and have any test been done to prove sperm mobility vs. mortality with this specific lubricant? Thanks!! I love this stuff and hope to continue to use it through this fun time :)
Sliquid Answered:
Hi Sunny! We have not done any research ourselves, however many others have done studies that suggest the ideal pH should be 7 – 7.5 for a lubricant used during conception. Our Oceanics product is the best matched to this range.
« First
‹ Previous
1
58
66
67
68
69
70
77
Next ›
Last »