Looking for answers?
Ask a question here.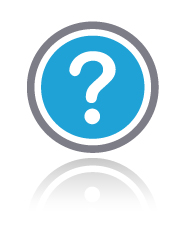 Think others might have the same question? Fill out the form below to post a question directly to the Sliquid site! If you would prefer to ask a question privately, make sure to select "No" below, or give us a call at (800) SLIQUID, or follow this link to email us directly.
Please note, questions posted here are typically answered on a weekly basis. If you need a quick response, please reach out directly.
See What People Have Asked So Far
2014-07-17 04:18
Eli Asked: Oceanics and Silk
Hi, should I assume that all your products are odorless / tasteless unless mentioned otherwise? (Especially the Oceanics and Organic Silk versions?) Also, I would like to know if the water based products with silicone (Silk) are compatible with latex. Many thanks!
Sliquid Answered:
Our water based products are odorless / tasteless. Products with silicone do have a slight taste and odor, and are not recommended for oral use, though they ARE safe for oral use. And yes, silicone products are compatible with latex.
2014-07-01 04:16
Lovey Dove Asked: Really sloppy and wet oral?
Hi, I found your products by looking for vegan, edible lubes. I am looking for a product that would help me get a really wet and sloppy oral experience from my wife. What would you advise? The swirl product? Would the Sliquid Naturals Lube Sampler be the best place to start? If so, any suggestions on the best place to get that? Thanks!
Sliquid Answered:
I would suggest starting with the Lip Lickers Lube Cube, as that will give you the range of Sliquid Swirl Lubricants.
2014-06-23 04:08
Sasha Asked: Yeast Infections & Lubricants
My husband and I are both prone to frequent yeast infections & we pass them back & forth to each other. The last lubricant we used gave both of us a yeast infection. Are there any Sliquid lubricants that will not result in a yeast infection… and if so, which one do you recommend? Thank you.
Sliquid Answered:
A yeast infection can come from many sources, but introducing a lubricant with sugar or a sugar derivative is always bad news for someone prone to yeast infections. All Sliquid lubricants are free of sugar and sugar derivatives, including glycerine, glycerol, and glycol.
2014-06-13 04:07
Jessica Asked: Does Sliquid test on animals?
I don't see anything addressing the question of whether the products are tested on animals. Can you tell me the company policy on this? Thanks.
Sliquid Answered:
No! All Sliquid products are Vegan friendly – no animal testing, no animal byproducts.
2014-05-31 04:06
Dani Asked: Safe for oral?
Is Sliquid Sassy safe to use for oral?
Sliquid Answered:
Yes, Sassy (and all Sliquid water based lubricants) are safe for oral sex.
2014-04-15 04:05
Girlpants Asked: Swirl for vaginal sex?
I was wondering if the swirl lubricant is safe for vaginal sex. Thanks.
Sliquid Answered:
Yes! All Sliquid intimate lubricants are safe for penetration.
« First
‹ Previous
1
59
67
68
69
70
71
72
Next ›
Last »