Looking for answers?
Ask a question here.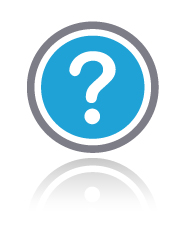 Think others might have the same question? Fill out the form below to post a question directly to the Sliquid site! If you would prefer to ask a question privately, make sure to select "No" below, or give us a call at (800) SLIQUID, or follow this link to email us directly.
See What People Have Asked So Far
2014-04-15 04:05
Girlpants Asked: Swirl for vaginal sex?
I was wondering if the swirl lubricant is safe for vaginal sex. Thanks.
Sliquid Answered:
Yes! All Sliquid intimate lubricants are safe for penetration.
2014-03-30 04:04
JHackie Asked: Applicators - How do you apply?
Do you have the sliquid silver silicone in an applicator – if not, how can it be discretely applied?
Sliquid Answered:
We do not sell an applicator. We recommend putting only a few drops onto your fingertips, and applying with your fingers, instead of directly from the bottle.
2014-03-09 03:55
Jason Asked: Use with Condoms
Is your lubricant safe to use with Trojan NaturaLamb? Are there any condoms it isn't safe to use with?
Sliquid Answered:
All of our lubricants are safe to use with any condom material. We do make a few massage oils and masturbation products, which include oil, and are not latex friendly. Every bottle says on the label whether or not it is compatible.
2014-03-02 03:53
Jon Asked: Sliquid and Vulvar Vestibulitis
Hello, My wife and I have recently become big fans of the Sliquid products. A sales rep at Good Vibes in Boston directed us to Satin for my wife's peri menopause issues and now we use many of the Sliquid products. Thank you for them. We also have a dear friend who has an issue and I'm doing a little side research. She has vulvar vestibulitis. Have you ever come across this in any of your research. Reason I ask is that she is being treated with a topical steroid and that has helped with her pain immensely. However, then she can run into the friction issue as many of us do. She is extremely hesitant to use any lubricant and understandably so. She doesn't want anything to off set her steroid treatment or cause her any more stress or pain. I'm just fishing here and not expecting much but since I'm such a fan of your products and know that "research" is being done all the time on this stuff, was curious to see what, if anything you have come across. Are your products safe for use with steroid creams (applied twice weekly) or more specifically could lubricant in general aggravate her vulvar vestibulitis? Thanks for your consideration and time. Jon
Sliquid Answered:
Jon, We do not have any research related to Vulvar Vestibulitis, and would not want to suggest anything that may upset a medical condition. We suggest that your friend take a bottle of Sliquid to her doctor, and see what they suggest. Our policy is to list 100% of the ingredients in our products, so nothing is hidden or misleading, and her doctor can make an informed decision.
2014-02-25 03:37
Sandra Farrah Asked: Expiry date
Hi, I have a bottle of the sassy intimate gel that I got from my Physio Therapist a few years ago. It does't have an expiry date on the bottle. I wondering if it is still safe to use. Thank you.
Sliquid Answered:
All products manufactured since 2013 have an expiration date on the bottom. Prior to that, we used a Julian Lot Code. Example: 12B312 – ignore the letter, and you get the manufacture date. In this example, it would be the 123rd day of 2012. Our products typically have a shelf life of 24 – 36 months if unopened and stored in a cool, dry place.

After opening, the product life is 6 – 12 months, depending on storage conditions.
2014-02-19 03:36
J. Asked: Where is Sliquid manufactured?
Hi, Where is Sliquid manufactured? Thanks!
Sliquid Answered:
Our home office is in Dallas, and our manufacturing facility is in New England.
« First
‹ Previous
1
49
57
58
59
60
61
Next ›
Last »