Ask a Question
Looking for answers?
Ask a question here.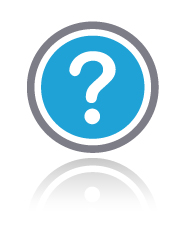 Think others might have the same question? Fill out the form below to post a question directly to the Sliquid site! If you would prefer to ask a question privately, make sure to select "No" below, or give us a call at (800) SLIQUID, or follow this link to email us directly.
See What People Have Asked So Far
2013-10-23 03:14
Pixelated Toys Asked: Just have to fangirl for a moment...
Y'all are my favourite makers of lube, and yay, y'all follow me! I dont think Ive met an incarnation of Sliquid I havent liked yet, and Ive tried…6? types so far (and reviewed a few of those too!)
Sliquid Answered:
Yay! Thanks so much for reaching out and for loving and writing about Sliquid products. We're excited to answer your questions and connect with you here to share reviews and insights. Thanks so much for all that you do and for the all the love! Feel free submit your reviews here or contact us with any other questions.
2013-10-23 12:00
Anonymous Asked: Gluten free?
Are Sliquid lubricants gluten free?
Sliquid Answered:
Hi there, Thanks for your question. Sliquid personal lubricants do not contain any gluten. You can always check the ingredients on this Gluten Free list to make sure.

http://www.celiac.com/articles/181/1/Safe-Gluten-Free-Food-List-Safe-Ingredients/Page1.html

Thanks for sending your question our way.
« First
‹ Previous
1
39
47
48
49