Looking for answers?
Ask a question here.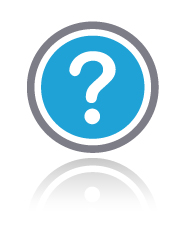 Think others might have the same question? Fill out the form below to post a question directly to the Sliquid site! If you would prefer to ask a question privately, make sure to select "No" below, or give us a call at (800) SLIQUID, or follow this link to email us directly.
See What People Have Asked So Far
2015-09-26 11:54
Darren Asked: Irritation/Rash
I used sliquid sizzle for the first time about a week ago. I have broken out in a rash on my glans. I have been to the doctor and was sent home with a clean bill of health. Might it be the lubricant? Have you had any similar inquiries? I do not see any below. Thank you for our time.
Sliquid Answered:
You may have a sensitivity to menthol, or possibly potassium sorbate. Try a plain water based lubricant, like H2O to narrow down your sensitivities.
2015-09-17 11:52
Miriam Asked: Silk vs Gel
I've been using the Natural H2O for a few years but recently have been having problems with dryness so I want something new. I cant decide between Silk and Sassy. I want to be sure Im getting the right stuff. Any advice on which to get?
Sliquid Answered:
If you a re a fan of H2O, we suggest trying Sassy first. It has the same ingredients, with a thicker texture that lasts longer and stays in place.
2015-09-12 11:44
Jennifer H. Asked: Trying New Things...
I have been married 10 years, while I love my husband and our sex life more than anything. I am just now being really horny all the time and want to try new things. I have talked to my obgyn about this.. Do you sell a product that is edible, taste really good, can be used on him as well as I, and can also be a great line for the lonely nights I have when my husband is out of town and I want to use my dildo??
Sliquid Answered:
Sliquid Swirl sounds like the lubricant you are looking for!
2015-08-18 11:43
Sydney Asked: Satin Edible?
Is the satin lube edible?
Sliquid Answered:
Yes, Satin is edible, though it may not taste very good due to the aloe and carrageenan.
2015-08-17 11:41
Elf Asked: Gluten-free?
Is Sliquid Splash Unscented gluten-free? Is Sliquid shave lotion gluten-free?
Sliquid Answered:
Yes, all Sliquid products are gluten free.
2015-08-13 11:40
A. Asked: Lube pH
Which of your lubes has the lowest pH?
Sliquid Answered:
The Organics Oceanics has the lowest pH, all around 4.
« First
‹ Previous
1
40
48
49
50
51
52
60
61
Next ›
Last »