Looking for answers?
Ask a question here.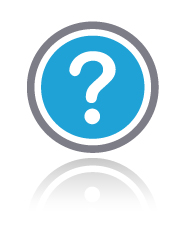 Think others might have the same question? Fill out the form below to post a question directly to the Sliquid site! If you would prefer to ask a question privately, make sure to select "No" below, or give us a call at (800) SLIQUID, or follow this link to email us directly.
See What People Have Asked So Far
2015-04-17 10:01
Monica R. Asked: Organics Natural
I do home parties. Many are in love with product. But i Im going to ask do you have samples? How may I get samples?
Sliquid Answered:
We have sample packs available on our online store so you can try out a few, and decide which products suit your needs best. If you would like to order samples wholesale, you can contact our sales department at sales (at) sliquid.com, or you can go through one of our distributors, which can be found on our website as well.
2015-04-17 09:58
Audrey M. Asked: Sliquid Lubricants
Are these Latex free? Mineral oil free?
Sliquid Answered:
Our lubricants are latex free, as well as mineral oil free. You can find a complete list of each products ingredients on the products pages on this website.
2015-03-01 09:57
Winston C. Asked: Safety for anal play
Hi, I know that Sliquid can be used for anal play, but I just want to know if its safe for the lube to leave inside our body after anal sex (since I think its pretty hard to clean up anal) Thanks.
Sliquid Answered:
Sliquid lubricants are perfectly safe for anal play. Water based products will absorb, and silicone products will be expelled.
2015-02-28 09:37
Ann Asked: Hybrid silk lubes
Are hybrid lubes with hydrolyzed silk safe to use with silicone toys?
Sliquid Answered:
We do not use hydrolyzed silk in our products. Our Silk products are safe with some silicone toys, though we always recommend a spot check, and washing your toys with soap and water afterwards.
2015-02-24 09:35
Jen M. Asked: Compatible with Fun Factory Bendy Beads?
I recently purchased Bendy beads by Fun Factory. The sales lady told me I cant use a silicone lube with this toy because it causes irritation and destroys the toy. I told her I use Sliquid silver and Pjor original. She said I can only use water based lubes with the toy. I DO NOT want to use anything with glycerine because Im very sensitive. I love the silicone lubes because they last (which is the most important thing for me) and they are silky feeling and dont thicken up. Does Sliquid make any lube that is free of glycerine and glycerol but still has that silicone long lasting feel to it so I can use it on the Bendy Beads by Fun Factory?
Sliquid Answered:
Every lubricant we make is glycerine free. Our suggestion would be to try Sliquid Silk (9% silicone hybrid) on a small area of the base of the toy, and look for a reaction. If it seems OK, make sure you clean the toy well afterwards to not leave any residue.
2015-02-11 09:33
Nicole M. Asked: About Sliquid H2O
Hi, My husband and I are trying to conceive and were curious as to whether this lube is fertility friendly? If not can you recommend something? Thank you!
Sliquid Answered:
Studies have shown that pH is a factor in conceiving while using a lubricant. Our Oceanics product is the most ideal formula to match the ideal pH range.
« First
‹ Previous
1
42
50
51
52
53
54
60
Next ›
Last »