Looking for answers?
Ask a question here.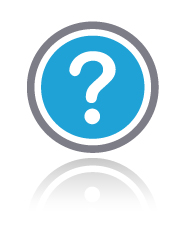 Think others might have the same question? Fill out the form below to post a question directly to the Sliquid site! If you would prefer to ask a question privately, make sure to select "No" below, or give us a call at (800) SLIQUID, or follow this link to email us directly.
See What People Have Asked So Far
2014-02-19 03:36
J. Asked: Where is Sliquid manufactured?
Hi, Where is Sliquid manufactured? Thanks!
Sliquid Answered:
Our home office is in Dallas, and our manufacturing facility is in New England.
2014-02-15 03:35
Chandra M. Asked: Sliquid Satin?
Is Sliquid Satin safe for use with silicone sex toys? Thanks! (P.S. I would love it if you would consider providing a comparison chart so that we could check out your products features at a glance.)
Sliquid Answered:
Yes, Satin is compatible with silicone toys. Only Silver and Silk contain silicone, and require a base test, to make sure certain silicone toys will not be damaged. And we do have a chart, we are creating a page for it now.
2014-02-08 03:32
Terri Asked: Safe for use with silicone toys?
Amazon website states: Latex, rubber and plastic friendly. Is Sliquid H2O Natural Intimate Lubricant safe to use with a 100% silicone toy? Thanks.
Sliquid Answered:
Yes, Sliquid H2O is safe to use with silicone toys.
2014-01-22 03:30
Richard Stevens Asked: Custom branded lubes
Hi there – I was wondering if Sliquid does any sort of custom packaging for lubes, and if so what the minimums quantities are. I work with some sex-positive cartoonists and publishers who are interested in making branded stuff for their merchandise lines. Thanks!
Sliquid Answered:
Please contact our sales team – sales@sliquid.com – for any information regarding purchasing.
2014-01-20 03:29
Brenda Asked: Naturals line
Hi there, Are any of these products are odourless and tasteless? If so, Which ones?
Sliquid Answered:
Your best bet will be Sliquid H2O and Sliquid Sassy from the Naturals line – both are odorless and tasteless.
2014-01-04 03:28
Kate Asked: Cruelty free?
Are the Sliquid products tested on animals at all?
Sliquid Answered:
No – all Sliquid products are 100% cruelty free, and not tested on animals in any way.
« First
‹ Previous
1
43
51
52
53
54
Next ›
Last »