Looking for answers?
Ask a question here.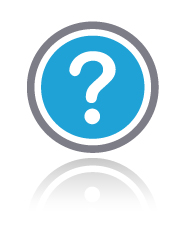 Think others might have the same question? Fill out the form below to post a question directly to the Sliquid site! If you would prefer to ask a question privately, make sure to select "No" below, or give us a call at (800) SLIQUID, or follow this link to email us directly.
See What People Have Asked So Far
2015-12-13 12:23
Kelly Asked: Safety seal
The bottle of Sliquid Sassy has an important message on it stating that if the safety seal is broken or missing, the product should not be used. I phoned the store where I purchased it and they tell me that despite my bottle having no seal, it is perfectly fine to use. Now who do I believe? The manufacturer or the retailer?
Sliquid Answered:
We do not recommend using any product with a broken / missing seal. We put the seal on during manufacturing for a reason. Please contact us and we will help resolve this issue for you.
2015-12-12 12:07
L. Asked: Source of Tocopherols
What plant are the tocopherols derived from? I have a severe wheat allergy and have been told many times that tocopherol is derived from wheat and some users have a sensitivity to it.
Sliquid Answered:
Our Natural Tocopherols are extracted from wheat germ, sunflower, and safflower oils. One thing to keep in mind (and you can find this info on http://glutenfreedietitian.com and other sites) is that refined oils are exempt from allergen labeling by the Food Allergen Labeling and Consumer Protection Act, and the European Food Safety Authority, because the refining process renders them virtually free (undetectable) of allergenic proteins. Consuming refined wheat germ oil is still not recommended for anyone with a gluten allergy, however, there is still another refining step where the Vitamin E (tocopherol) is extracted from the refined oil. Add to that, the amount of Natural Tocopherols in any one bottle of Sliquid Organics is less than 5%. For a highly sensitive person, or someone who just wants to be extra careful, we would suggest the Naturals line from Sliquid. In fact, for anyone with any food allergy, we recommend Sliquid Naturals, just to be safe.
2015-11-29 12:05
Caroline Asked: Edible Silk?
Is your Sliquid hybrid lubricant Silk edible??
Sliquid Answered:
It will not hurt you to ingest, but it will not taste very good due to the silicone in the formula. We suggest using a straight water based formula for oral activities.
2015-10-26 12:03
Cindy Asked: Sensitive skin
Which of your lubricants do you have recommend that are the best for sensitive skin?
Sliquid Answered:
Sliquid H2O is always the best starting point for those who are extra sensitive.
2015-10-20 12:00
TH Asked: Sliquid Escape
Hello, Is escape Sliquid safe for vaginal intercourse? My wife and I used this not realizing that it was massage body oil. Only afterwards did I notice that it was external use only.
Sliquid Answered:
This really comes down to the individual user. Many people will suffer no adverse effects from using an oil based product vaginally. Some, however, will have problems, which is why we do not recommend most oil based products for internal use.
2015-10-10 11:57
Isabella M. Asked: Organic?
Hello, Are any of your products 100% organic?
Sliquid Answered:
note – Answer updated.

Hi Isabella – our Sliquid Organics line of products are 95% organic, certified by NSF.
« First
‹ Previous
1
45
53
54
55
56
57
65
67
Next ›
Last »