Looking for answers?
Ask a question here.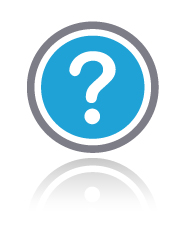 Think others might have the same question? Fill out the form below to post a question directly to the Sliquid site! If you would prefer to ask a question privately, make sure to select "No" below, or give us a call at (800) SLIQUID, or follow this link to email us directly.
Please note, questions posted here are typically answered on a weekly basis. If you need a quick response, please reach out directly.
See What People Have Asked So Far
2015-11-29 12:05
Caroline Asked: Edible Silk?
Is your Sliquid hybrid lubricant Silk edible??
Sliquid Answered:
It will not hurt you to ingest, but it will not taste very good due to the silicone in the formula. We suggest using a straight water based formula for oral activities.
2015-10-26 12:03
Cindy Asked: Sensitive skin
Which of your lubricants do you have recommend that are the best for sensitive skin?
Sliquid Answered:
Sliquid H2O is always the best starting point for those who are extra sensitive.
2015-10-20 12:00
TH Asked: Sliquid Escape
Hello, Is escape Sliquid safe for vaginal intercourse? My wife and I used this not realizing that it was massage body oil. Only afterwards did I notice that it was external use only.
Sliquid Answered:
This really comes down to the individual user. Many people will suffer no adverse effects from using an oil based product vaginally. Some, however, will have problems, which is why we do not recommend most oil based products for internal use.
2015-10-10 11:57
Isabella M. Asked: Organic?
Hello, Are any of your products 100% organic?
Sliquid Answered:
note – Answer updated.

Hi Isabella – our Sliquid Organics line of products are 95% organic, certified by NSF.
2015-10-02 11:55
Laine Asked: Vaginal Atrophy Pain
Which of your products would be the most beneficial when dealing with the painful intercourse associated with thinning of the vaginal wall after menopause?
Sliquid Answered:
We always recommend talking to your doctor / OBGYN about medical issues, but Sliquid Satin may be an ideal product for you.
2015-09-26 11:54
Darren Asked: Irritation/Rash
I used sliquid sizzle for the first time about a week ago. I have broken out in a rash on my glans. I have been to the doctor and was sent home with a clean bill of health. Might it be the lubricant? Have you had any similar inquiries? I do not see any below. Thank you for our time.
Sliquid Answered:
You may have a sensitivity to menthol, or possibly potassium sorbate. Try a plain water based lubricant, like H2O to narrow down your sensitivities.
« First
‹ Previous
1
55
63
64
65
66
67
75
77
Next ›
Last »