Looking for answers?
Ask a question here.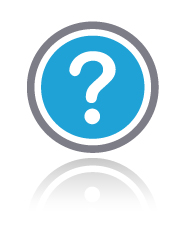 Think others might have the same question? Fill out the form below to post a question directly to the Sliquid site! If you would prefer to ask a question privately, make sure to select "No" below, or give us a call at (800) SLIQUID, or follow this link to email us directly.
Please note, questions posted here are typically answered on a weekly basis. If you need a quick response, please reach out directly.
See What People Have Asked So Far
2015-01-14 05:48
Ryan Asked: Sliquid Oceanics okay with silicone toys?
Hello! We were curious if the Sliquid Organics Oceanics lube is okay to use with silicone toys? Thanks!
Sliquid Answered:
Yes, it is okay! Aside from Silver and the Silk products, all Sliquid lubricants are safe to use with all silicone toys.
2014-12-23 05:46
Sim Asked: Sliquid Organics Gel Lubricant
Hi, Understand that Sliquid Organics Gel Lubricant is suitable for anal play, may I know how long can it use or last for anal butt plug? Is it safe to leave the butt plug with Sliquid Organics Gel Lubricant for a period of few hours? Would need your expertise on this. Thank you. -Sim
Sliquid Answered:
Everyone's body is different, so how long it last will vary from person to person, but it is perfectly safe for extended exposure.
2014-12-17 05:45
Courtney Asked: Flavored Lubricants
Are the flavored lubricants water based, and can they also be used during sex penetration?
Sliquid Answered:
Yes, the Swirl products are water based, and perfectly safe for oral, anal, and vaginal penetration.
2014-12-10 05:43
Alice Asked: Do they go off quickly?
Hi there, Would I be able to store the Sliquid Organics Natural H2O Lubricant in my bedroom, which is heated in the winter, without it going off? Does this lube last a few months before it goes off and I have to replace it ( I bought some Yes lube recently which has gone off in less than 3 months). Many thanks! Alice
Sliquid Answered:
Our products have a shelf life of about 3 years, before opening. After opening, the water based products will last 6 – 12 months, depending on storage conditions. (Room temperature, not in direct sunlight, bottle closed, and not stored in a humid area, aka bathroom.)
2014-12-09 05:31
Meghan Asked: Sliquid Organics Silk
How much silicone is in this product? Percentage would be great!
Sliquid Answered:
There is 9% Dimethicone in the Sliquid Silk products.
2014-12-05 05:29
Melinda Asked: Vaginal Dryness
I have Sliquid Silver (silicone based) that I purchased last year. First of all, do these products expire? Also, can I use this product inside my vagina with an applicator as a vaginal lubricant?
Sliquid Answered:
Sliquid Silver will not expire, and yes, you can use it internally.
« First
‹ Previous
1
54
62
63
64
65
66
71
Next ›
Last »