Dallas TX — Top, natural intimates' manufacturer Sliquid (www.sliquid.com) is pleased to announce their two nominations for the 2022 AVN Awards.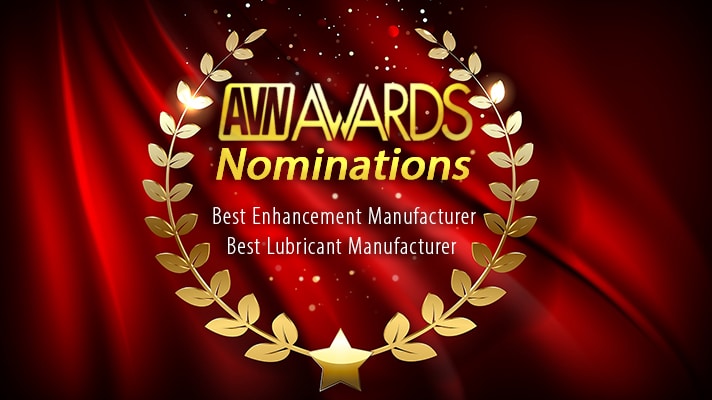 Sliquid, the Dallas-based manufacturer of high-quality, natural, and organic wellness products has snagged two AVN Award nominations in the Pleasure Products category. One nomination is for "Best Enhancement Manufacturer", with the other being for "Best Lubricant Brand".
"We are so stoked, and truly honored, to be recognized," said Dean Elliott, founder, and CEO of Sliquid. "Being nominated for these two prestigious awards means a lot to us, especially after the challenging year we have all experienced. The entire team behind Sliquid sends a big thank you to our wonderful friends at AVN."
Founded in 2002, Sliquid is entering its twentieth year in business as an industry leader in the lubricant space. At its inception, Sliquid brought its flagship water-based glide, H2O, to market, quickly following up with a pure silicone formula called Sliquid Silver. Today, the company boasts an extensive product line of over 100 SKUs across varying collections, all formulated vegan-friendly and pH-balanced neutral.
Follow @Sliquid on Twitter and Instagram, on Facebook www.facebook.com/sliquid, and on YouTube www.youtube.com/user/sliquidintimate.