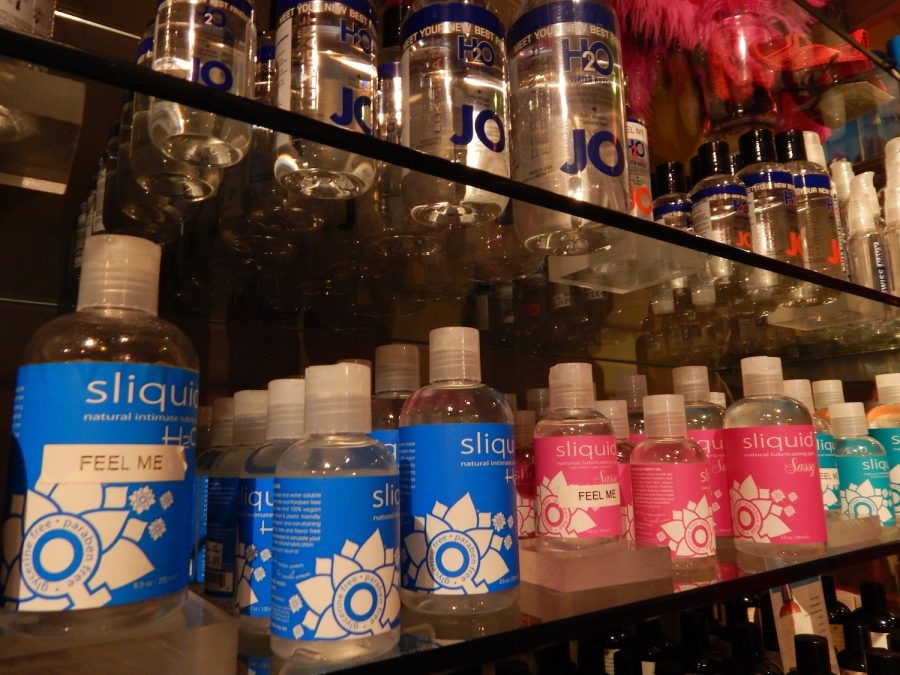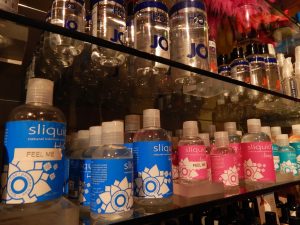 According to Pahon, personal lubricants are classified as Class II medical devices, putting them in the same category as items like condoms, acupuncture needles, and powered wheelchairs. In order for their products to be sold on store shelves, lube companies must obtain what's called premarket notification or 510(k) clearance, a process that requires a comprehensive round of safety testing.
John Goepfert, CEO of the lube maker Simply Slick, says the process to get 510(k) for his company took about two years and cost over $200,000. Simply Slick's lube is based on a novel formula that includes glycerin and castor oil—which, Goepfert notes proudly, is also the stuff used to slicken NASCAR V8 engines. According to lab documents Goepfert showed me, tests included examinations for condom compatibility and an antimicrobial study. Lab workers also spent five days injecting the lube into the vaginas of New Zealand white rabbits in order to check for possible discharge, irritation, and infection.
That latter part is what concerns Dean Elliott. The founder and CEO of Sliquid, he's long championed ethical, environmentally friendly business practices, and he considers himself a great animal lover too—indeed, the company regularly makes charitable donations to animal sanctuaries in Georgia, Utah, and Texas.
He's currently in the process of obtaining 510(k) certification, and he's gathering up data to present to the FDA to show that they won't need animal testing for their products. (Pahon, the agency spokesperson, says animal testing isn't required if a company can provide a suitable alternative.)
"For me, it's led to hundreds of sleepless nights," Elliott says, thoughts of defenseless bunnies being probed with Sliquid lube running through his head. "There's a better way to do this than put us all through the animal testing."
Read the entire article "The FDA's Crusade Against Lube" on Vice.com