As with the rest of the Sliquid products, this lubricant is clearly labelled with is instantly recognisable as being part of the Sliquid range. The bottle label is classy and tasteful, without gender bias and it's easy to read.
Even though this is the smaller bottle offered, 125ml not 250ml, it still feels like a generous amount of lubricant which will last through many sessions. This is helped by the fact that I only need a dot or two of the lube. Dispensation is by depressing one side of the cap so a spout pops up. When you first receive the lubes there is a peel off disc under the screw-off cap before you can dispense the lubricant. It's the little touches like this safety seal which set Sliquid apart. The disc ensures that there are no spillages between manufacture and arriving at your door.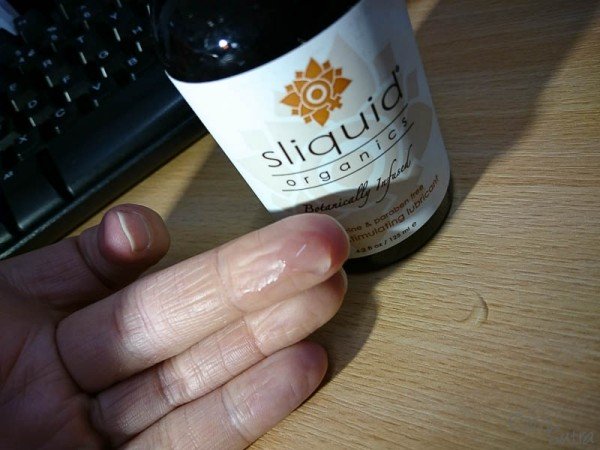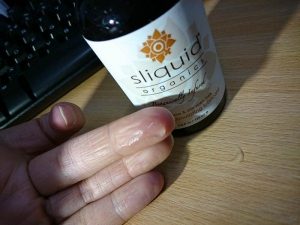 The lube isn't completely without scent, to my nose anyway. Unscrewing the cap and smelling the contents gave me an impression of something light and fruity, apricot or peach perhaps. Only a vague smell, not in any way overpowering. Pleasant and light. There's nothing like that in the ingredients; closest is green tea and sunflower seed. Upon dispensation and during use the scent is only barely discernible.
Read the entire Review of Siquid Organics Sensations at CaraSutra.co.uk