Lube, lube, lube. Where would we be without this magical liquid? Ever since 350 B.C. when Ancient Greeks were using olive oil to lube up, it has been a prefered method of increasing sexual pleasure. Whether you're getting experimental with anal or pleasuring your partner orally, there's a lube for that. Which lube is the right lube, you ask? Good question. There are as many types of lubes as there are sex positions so choosing the right one can be a daunting task. Here's a rundown of 6 times you might want to slather on the lube…and which one is best for the occasion.


1. When You're Having Anal Sex
Never is there a better time to pour some lube on it than when you're easing into anal for the first – or hundredth – time. This area doesn't produce it's own lubricant, so using a high quality, thick water based or silicone based lube is key. Make sure you cover the whole area! Having anal sex is pleasurable, but without enough lube you're prone to tears and infection. Keep it fun with Sliquid Sassy.
2. For When Your Mouth Is Doing All The Work
Whether it's cunnilingus or fellatio, an orally pleasant lube for when your mouth is down there can enhance your partner's pleasure and how much you enjoy giving it to them. Some lubricants just don't taste great but, fortunately for you, there are flavored lubes that will spice up any blow job. With Lip Lickers in flavors ranging from cherry vanilla to strawberry pomegranate, you'll be begging your partner to let you go down.
3. For When You're Wearing A Condom
Even though the myth that condoms decrease pleasure is just that – a myth, they can leave you feeling a little dry. Wetten things up with a condom-safe lube. Water-based formulas are the way to go because lubes made of silicone can quickly weaken the efficiency of your rubber. Squirt some on yourself before you apply the condom. Oh, and slather your partner up, too.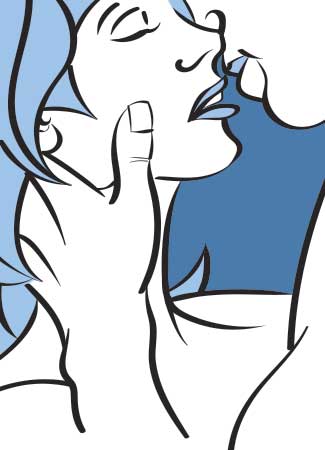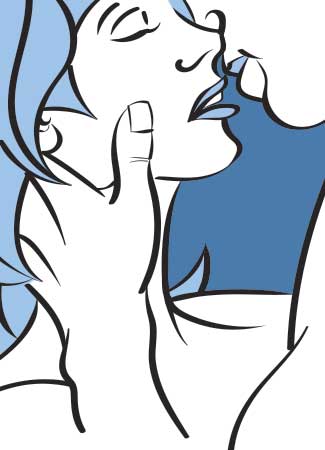 4. For When Your Clitoris Needs Some Love
With over 8,000 nerve endings, the clitoris is a major pleasure hub. Seriously, ask any clitoris owner and they'll tell you that, more often than not, they're gonna need some clitoral stimulation to get revved up. Whether you're showing love to your partner's love button or putting the moves on yourself, some quality lube is a good call. Sliquid Organics O Gel, while not quite a lube, is sexy and super satisfying.
5. When You Want To Go A Long, Long Time
We all love a good quickie but when you're in the mood to go all night long, you'll want a lube that can keep it up as long as you do. Look for a well-formulated silicone lubricant. You'll only have to use a few drops and the slippery sensation can last for hours, so all you have to think about is how good you (and your partner) feel.
6. When You're Having a Menage Moi
Lube isn't just for partnered sex, ya know. When you're getting down with some solo sexy time, lubricant can be an addition that takes your self-induced orgasm from ok to OMG! When you're using a lube with silicone sex toys make sure you get one that is not silicone-based – it can make your toy deteriorate and become unusable. Instead, choose a water-based lube, like this Sassy one, for maximum self-pleasure!