By: Saniyyah Lateef
As you (hopefully) know, March is Women's History Month. To commemorate these ever-important 31 days of the year, we wanted to share some amazing stories of women in history who have paved the way for many women in today's society. These are women that are most likely not taught in your history book. We want to start off by saying that being a woman, and womanhood, lives on a beautiful spectrum and these six women are reflective of this belief. The women you are about to read about were not only champions for women's rights but also activists working to end racism, homophobia, and bring awareness to homelessness, and transgender rights. Let's get into it.

Mary Beatrice Davidson Kenner
Born May 17th, 1912. Monroe, North Carolina.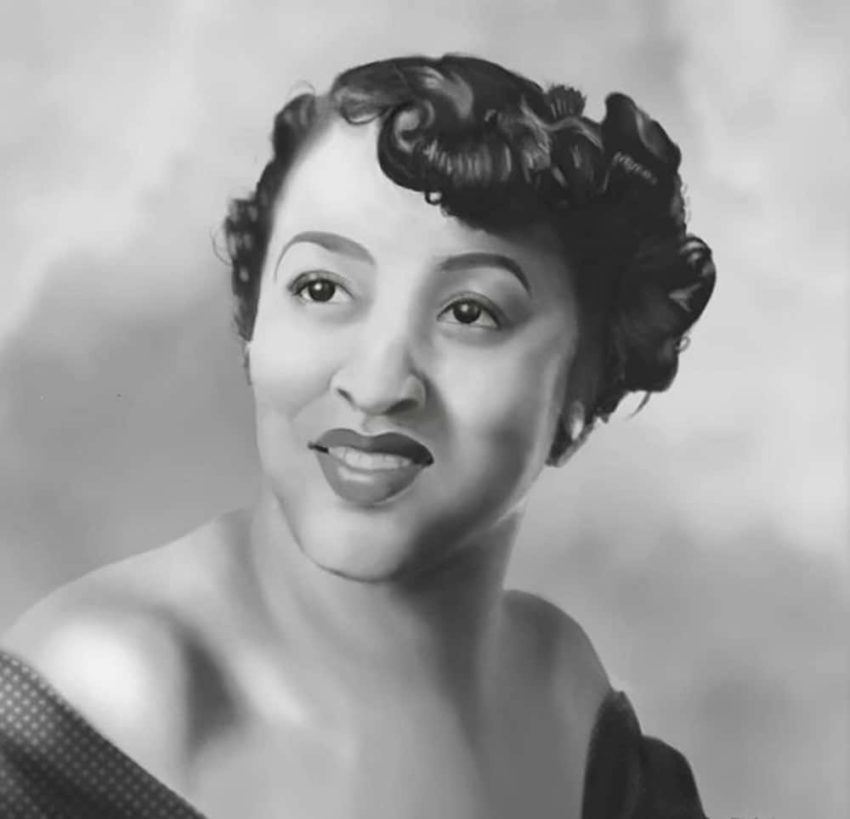 Mary Beatrice Davidson Kenner was born into an amazing family of avid and successful inventors. Mary began to follow in her family's footsteps at the young age of six. Her first, and probably most utilized patented invention, was for the original 'sanitary belt' – what we know today, as the sanitary pad. The sanitary belt was invented in 1920 however, Mary was unable to afford the patent at the time and it was patented in 1957. A company called Sonn-Nap-Pack got wind of Mary's invention and extended a marketing offer that was soon rescinded once they found out she was Black. In the 1970s the belt portion of the pads was removed and tampons became more popularized. To this day, Mary Beatrice Davidson Kenner holds one of the records for the greatest number of patents awarded to a Black woman in the United States. Thank you, Mary, for such a necessary and revolutionary invention!
Bella Abzug
Born July 24th, 1920. Bronx, New York.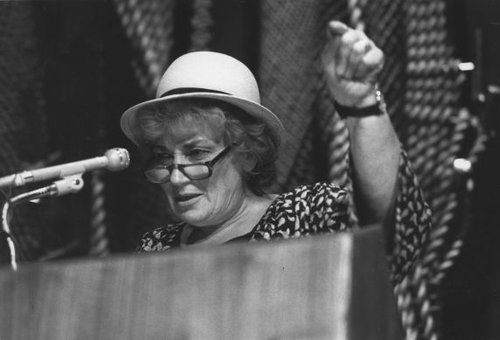 Bella Savitzky was born to Russian-Jewish immigrant parents. She attended Hunter College for her Bachelor's Degree in 1942 and attended Columbia University Law School immediately after. In 1944, she married novelist Martin Abzug, who would soon become her biggest supporter. Early on, Bella was already catching the attention of those in New York when she began practicing law and representing people that society considered "undesirable" or "unrepresentable" at that time; Black people and those deemed or suspected to be communists by the U.S. Government. In 1970, Bella decided to run for the House of Representatives with the very controversial and soon-to-be-recognized slogan "The women's place is in the house… the House of Representatives!" Her platform was very radical for the time, staking firm stances of anti-war rhetoric and pro-feminism. She earned the name of "Battling Bella" early on for her robust and controversial backings of causes like ending the draft and being one of the first to publicly call for the impeachment of President Richard Nixon. She co-authored the Child Development Act with Shirley Chisolm, as well as introduced legislation increasing LGBT rights, which amended the Civil Rights Act of 1964 – prohibiting discrimination on the basis of sexual or affectional preference. After three consecutive terms, in her final 20 years of life, she established the Women USA Fund and the Women's Environmental and Developmental Organization; non-profit advocacy groups to aid in UN Agenda urgency surrounding women's issues.
Wilma Mankiller
Born November 18th, 1945. Tahlequah, Oklahoma (capital of the Cherokee Nation).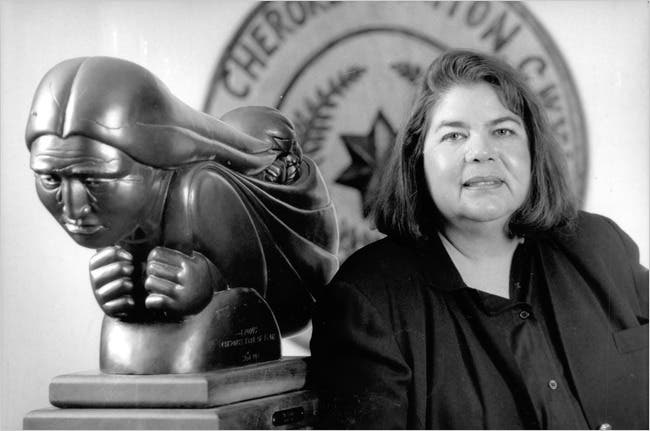 Born on a reservation in Oklahoma, Wilma Mankiller's childhood was quickly uprooted to San Francisco at the age of 11 due to the Bureau of Indian Affairs Relocation Policy. This policy forced many indigenous people out of the Southwest, into major cities, with the promises of better jobs. While living here –Wilma, and many others, publicly witnessed the 1969 occupation of Alcatraz by Richard Oakes and other Indigenous protestors, after a local Indigenous Community Center caught fire. This inspired Wilma and led her to serve as the director of Oakland's Native American Youth Center. After being married, then divorcing, Mankiller moved back to Oklahoma in 1977 and continued her activism – founding the Community Development Department for the Cherokee Nation. After many years of continued work and community activism, she was elected the Principal Chief of the Cherokee Nation in 1988 – becoming one of the first women to be elected Chief of a major tribe. During her time as Principal Chief, the population number doubled, the infant mortality rate declined, and the education achievement went up. She even worked with the federal government to create a self-government agreement for the Cherokee Nation that would lead her to receive national recognition for her courageous and ambitious feats!
Raden Adjeng Kartini
Born April 21st, 1879. Jepara, Central Java, Dutch East Indies.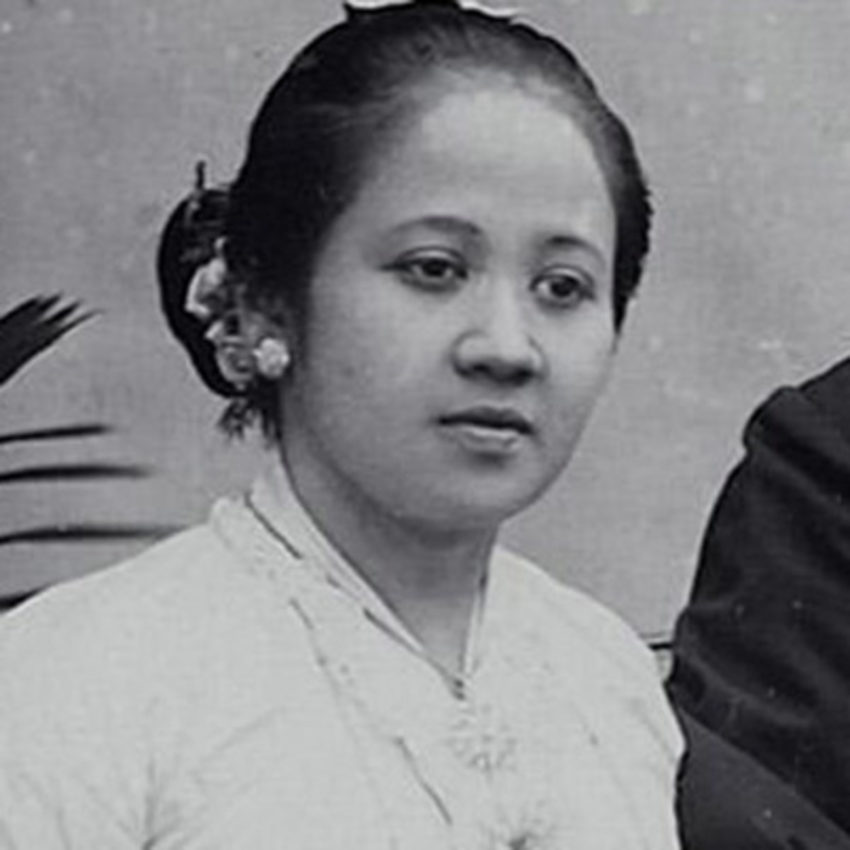 Born to an aristocratic family, Raden Kartini and her ideas would soon change her country forever. Her family was very influential and worked closely with the Dutch colonial administration. At age 6, she and her sisters attended Dutch school, following in the educational footsteps of her father, learning both the Dutch and Javanese cultures. Unfortunately, at the age of 12, they were forced to stop schooling and uphold the tradition of staying home until they were married. However, this did not stop them from continuing their learning. They still read, wrote, and made pen-pals of some very important people via an ad they took out in a local magazine. In these pen-pal relationships, they exchanged their thoughts, feelings, and wishes to change their traditions that included polygamy and blind, arranged marriages; with no input from women at all. Raden was vocal about the fact that she did not agree with these traditions and wanted the option to continue her education and to choose whether she wanted to be married. In 1903, she married a Javanese man and they had hopes of opening a school for Javanese girls. Unfortunately, at age 25, she died due to complications following the birth of her first child. Even though she passed, her legacy, words, and vision did not die. In 1911, one of her former pen-pals, J.H. Abendanon (former Director of Education, Industry & Religion) published her letters as a series called Door duisternis tot licht (Through Darkness into Light). This sparked support and the founding of the Kartini Foundation in the Netherlands which led to the opening of the first girl's school in Java (Indonesia) in 1916. Her ideologies would even go on to be used in universities in the Netherlands and Java (Indonesia). Thank you for using your voice and your legacy to create radical change in your culture!
Sylvia Rivera
Born July 2nd, 1951. New York City, New York.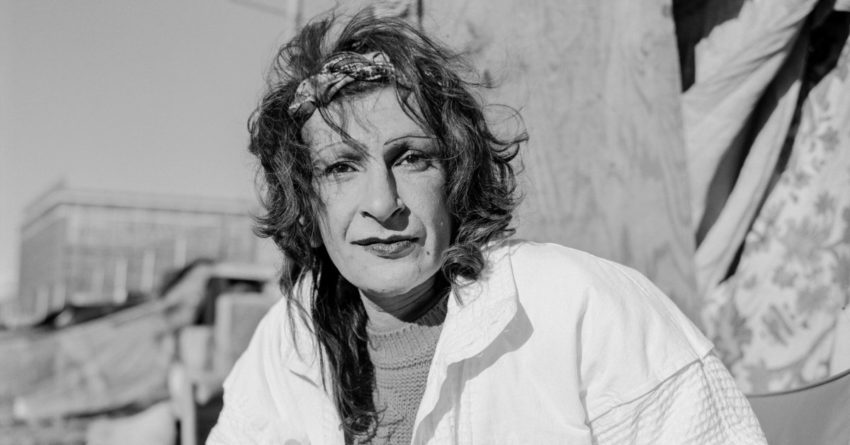 Trans activist, Sylvia Rivera, would come to be known as an LGBTQ+ legend whose legacy continues to inspire many people today. Sylvia was assigned male at birth. At a young age, her mother died by suicide and her father was not present. She was raised by her grandmother. During her childhood, as she was figuring out her gender identity and expression, she was often bullied and picked on for experimenting with makeup and clothing. Following this, she sadly experienced sexual assault and homelessness throughout her early teenage years. In 1963, when she met Marsha P. Johnson, she had no idea that her life was about to change forever. Marsha P. Johnson was experiencing discrimination and exclusion from the queer community, at the time, due to her gender expression. A few years later, she would ignite and lead the 1969 riots at the Stonewall Inn. Following the riots, as Pride parades were being introduced and celebrated in the 1970s, Sylvia and Marsha often found themselves still excluded for being transgender, even though they had worked to put these events together. This led Sylvia to fight against the exclusion of transgender people from the Sexual Orientation Non-Discrimination Act in New York. In 1971 and 1997 STAR and Transy House (both for transgender people experiencing homelessness and domestic situations) were both started by Sylvia, to support and bring awareness to those experiencing a lot of what she had faced in her youth. In 2002, she died of liver cancer; however, her legacy lives on, WORLD-WIDE, and we thank Sylvia Rivera for her courageous life, bravery, and advocacy!
These women's lives transformed communities and made huge impacts on the world, both then and now. This Women's History Month, we encourage you to learn something new about the women in your local communities and thank them, not just today, or this month, but every chance you get. Women all over the world are doing amazing things every day. We want to say thank you to those who are committed to the successes and continued support of women all over the world!
ABOUT THE AUTHOR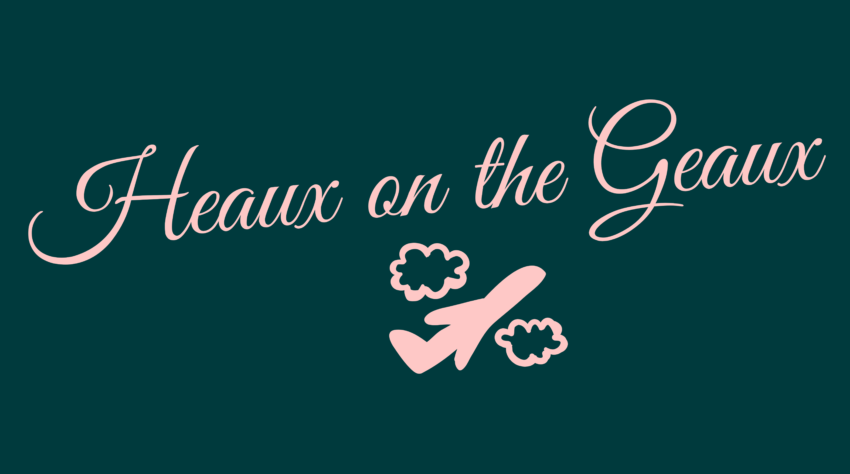 "Saniyyah (They/Them/Saniyyah) aka @HeauxOnTheGeaux is a Community Sexual Health Educator, Pleasure Activist, Heaux Mentor, Abortion Doula & Sex Toy Reviewer. They strive to create easy & accessible, free sex education to folks in the Black and brown communities – prioritizing liberation, decolonization & harm reduction. Saniyyah's goal in their work is to create a world in which sex & shame no longer co-exist; a world in which speaking freely about sex & pleasure are no longer taboo; and as a non-binary, queer, polyamorous person, Saniyyah also emphasizes uplifting & highlighting those in their marginalized communities"
Subscribe To Our YouTube Channel