Media Contact: Erik Vasquez, VP of Marketing, erik@sliquid.com, (800) S L I Q U I D
FOR IMMEDIATE RELEASE: — November 17, 2022 — Dallas TX — Top natural intimates' manufacturer Sliquid (www.sliquid.com) is pleased to announce they have received two nominations for the 2023 XBIZ Awards.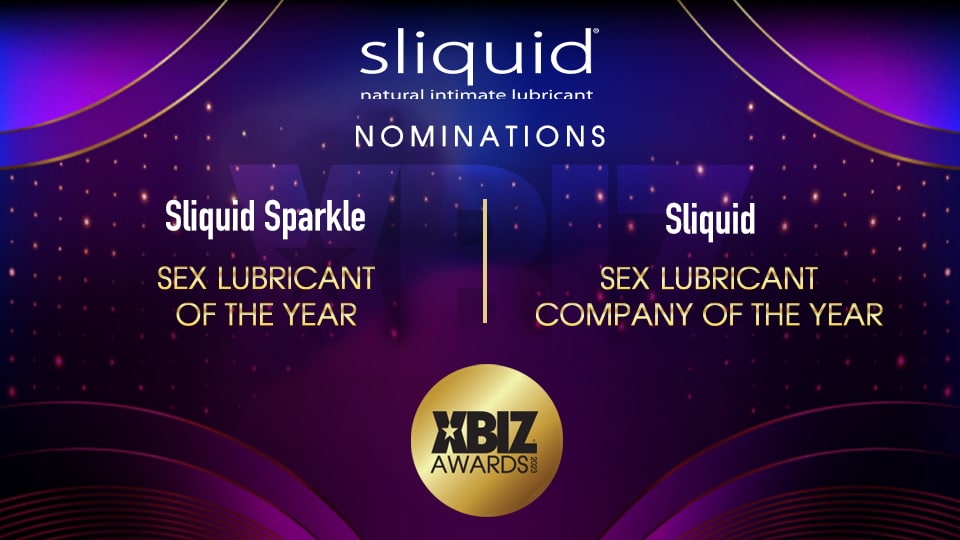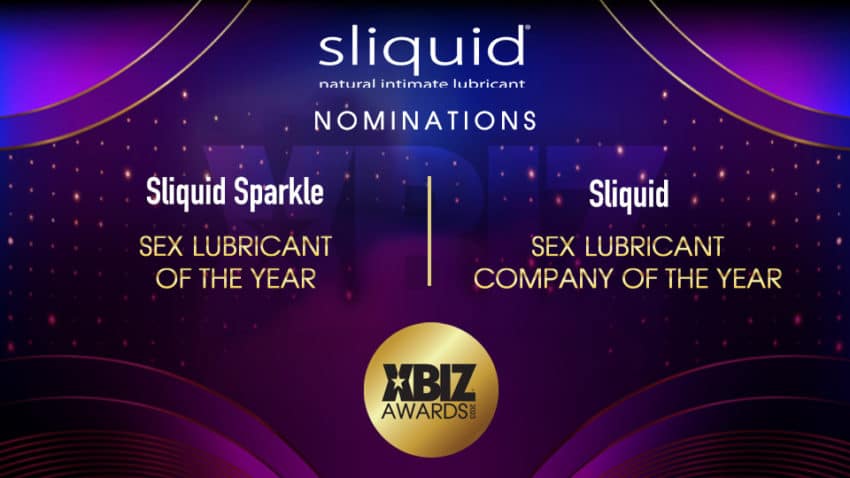 Sliquid, the Dallas-based manufacturer of high-quality natural intimate products has earned two coveted XBIZ Awards nominations in the Pleasure Products division. Sliquid is nominated for "Sex Lubricant Company of the Year" and their newest product release, Sliquid Sparkle, has snagged a nomination in the "Sex Lubricant of the Year" category.
"As a wellness brand built on the promise of formulating the most natural and effective lubricants for everyone, we are deeply honored to be nominated in these two specific categories," says Dean Elliott, Sliquid's founder, and CEO.
This past March, Sliquid hit a milestone anniversary as it turned twenty years old, cementing its presence in the lubricant industry as a legacy brand. Elliott started the company in 2002 with a single formula called H2O which, to this day, is still the brand's top seller. Sliquid now boasts an impressively large lubricant range consisting of three collections, including their Naturals, Organics, and Ride Bodyworx lines. The company is also the creator of the groundbreaking FTM wellness range, the T-Collection, with industry icon Buck Angel, and a premium lubricant collaboration, Ride Rocco, with gay adult superstar Rocco Steele.
Sliquid Sparkle, the newest addition to the Sliquid Naturals collection, has received a 2023 XBIZ Awards nomination for "Sex Lubricant of the Year". Sparkle made its industry debut at the ANME show in Burbank, California, this past July, where it was received with great enthusiasm and accolades by industry retailers and distributors. Sparkle is Sliquid's premiere Pride-edition sex lubricant that also acts as a fundraising campaign for two North Texas based LGBTQ+ nonprofits, whose services directly impact the rainbow community in which Sliquid's base of operations exist.
Though Sparkle is marketed as a Pride-edition lubricant, it is available to the public year-round. Similarly, the donations to these two non-profits will also be ongoing. Pride is something that Sliquid considers to be a constant movement, not relegated to a specific month or time of year.
"To simply say that we value the acknowledgment of our company and Sparkle by the great team at XBIZ and our industry peers would be an understatement," says, Elliott. "Being recognized for who we are as a brand, in our twentieth year, nonetheless, as well as having such an important lubricant as Sparkle also nominated, is invaluable to the brand. I thank XBIZ for this recognition and am looking forward to bringing home a win for the entire Sliquid team."
In keeping with tradition, select award categories under Web & Technology, Pleasure Products and Retail will be presented as part of the annual XBIZ Honors ceremonies.
The voting period begins Thursday, Nov. 24.